E46 M3 D-Force LTW5 18x9.5 Square Race Wheel Set
These D-Force LTW5 wheels are one of the best track wheels you can use on the E46 M3. This is a special set with 9.5" wheels at all four corners so you can run a wider front tire for more grip. With most track tire options classed as a 275 width tire, a 9.5 or 10.0" wheel is ideal for the E46 M3 (275/30, 275/35, 275/40, etc). Our Grand-Am Cup E46 M3s used 9.5 wheels in front and rear with a 275/35-18 Hoosier. Using a non-staggered wheel set is the first step for any tracked M3. These wheels are light weight but strong, being formed from a special process that makes the alloy stronger and less porous than traditional casting methods. Thousands of the LTW5 wheels have been sold with zero complaints about strength, making these an unbeatable track wheel option. They're even easy to clean! While running a square setup will help reduce understeer, there are other factors to consider as well in fine-tuning the handling to reduce understeer and create a more neutral car.
Wheel Specs:
Front: 18x9.5 / ET 35 offset / 18.5lbs
Rear: 18x9.5 / ET 35 offset (requires 10mm spacer) / 18.5lbs
Because these wheels were built for more than one application, a 10mm spacer is required in the rear to maintain the factory wheel position and stance. This package of wheels includes the 10mm spacers and longer wheel bolts (remove the wheel bolts in the menu if you're running studs). When installing, ensure the spacer fits flush against the surface of the brake rotor hub. Minor trimming of the hub lip may be required for a completely flush fit.
For more information on BMW wheels and wheel info in general,
check out our Wheel Fitment Guide by clicking here.
This wheel set is intended for the following BMWs:
2001-2006 E46 BMW M3
D-Force Wheels
T#:
14398
|
Part#:
TMS14398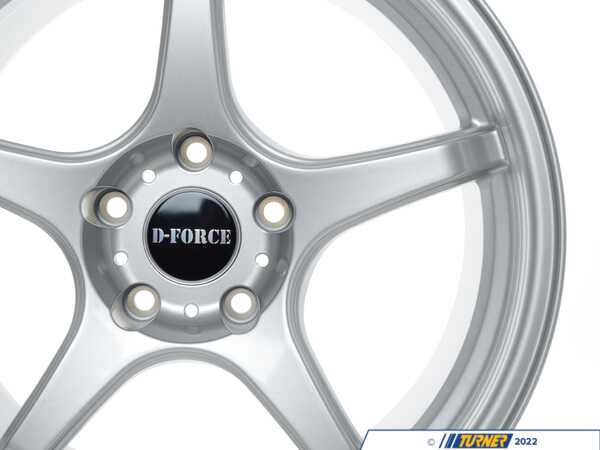 1 of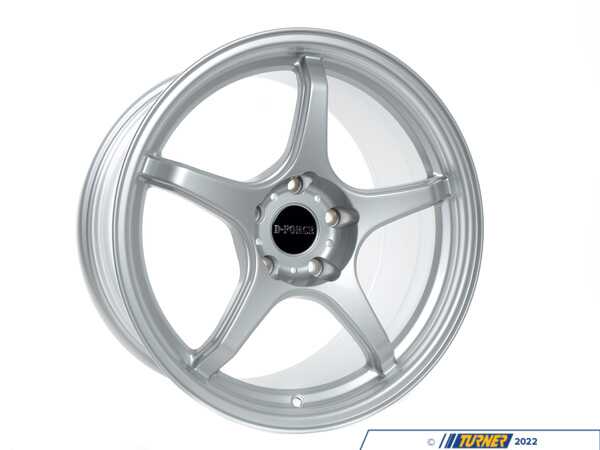 2 of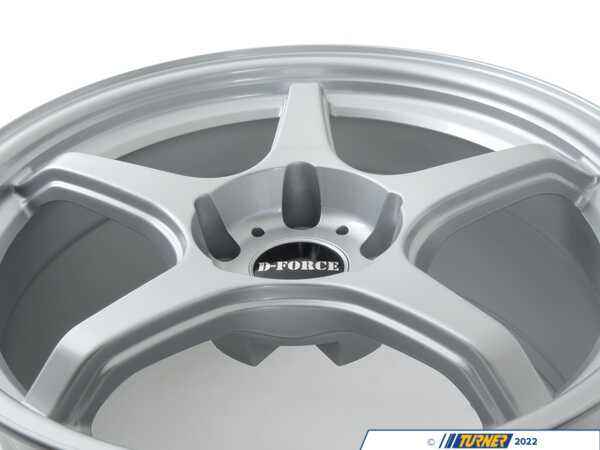 3 of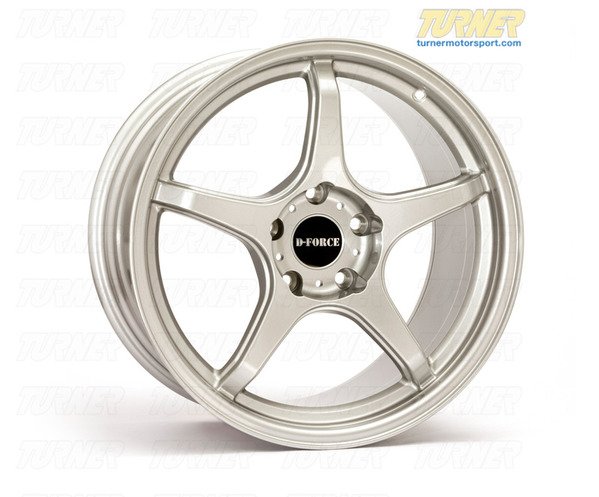 4 of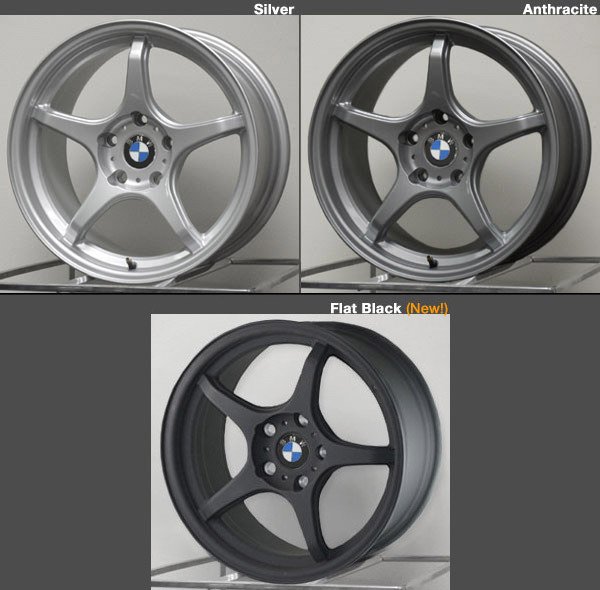 5 of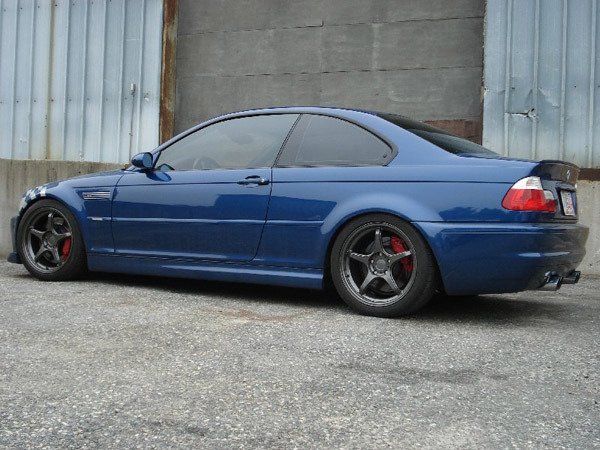 6 of
Direct Ship, Expected Ship Date: Dec 7, 2021