E46 M3 Borla Sport Exhaust - Rear Mufflers with Oval Tips
Section: rear mufflers
Installation: bolt-on
Tip Style: dual oval Borla angle cut
Power Gain: +12hp
These Borla mufflers will give your M3 a bit more growl and presence. These are stainless steel, high-flow mufflers that bolt on to the stock center section (or Borla midpipe). The stock M3 muffler is very large and softens the S54's exhaust note quite a bit. The Borla mufflers are much smaller and lighter with much-improved flow that increases horsepower and performance. Borla compared their mufflers with a common aftermarket brand and found their's flowed 10% better (
click here for Borla comparison
). The Borla system saves over 20lbs from the stock muffler. And this Borla exhaust with the oval tips will further set your M3 apart. The oval tips fill out the openings in the rear valence for a unique and 'tuned' look.
Every Borla is made with 304 stainless steel for the internals and muffler body. Unlike other systems that can use coated aluminum, mild steel, or 409 stainless, the Borla uses true 304 stainless on the inside as well as the outside. This prevents the muffler from rusting and deteriorating from the inside out. Borla guarantees every muffler with a 1,000,000 mile warranty. Turner Motorsport has been the leading Borla dealer for BMW exhausts since we sold our first system in 1996, including using Borla Exhausts on every Turner BMW racecar.
Applications:
2001-2006 E46 M3
Borla
This product is no longer available for purchase.
If you need help finding a similar product, contact us.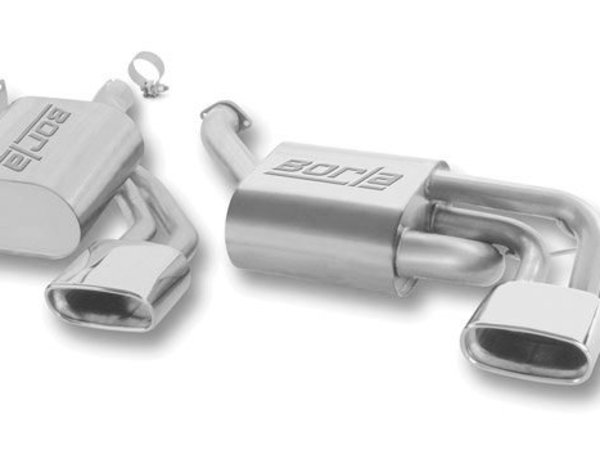 1 of
2 of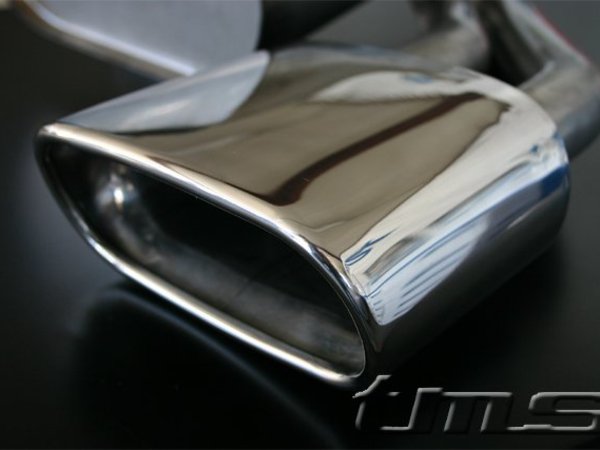 3 of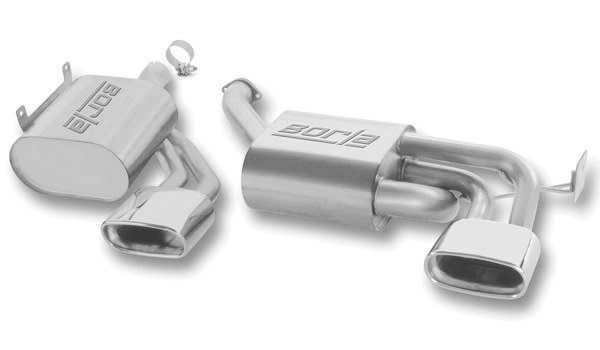 4 of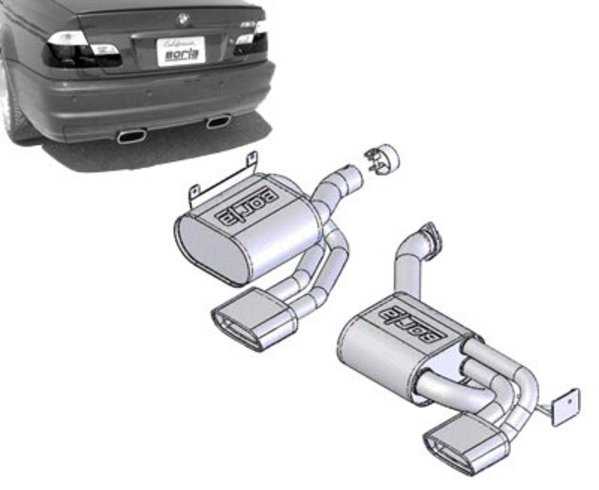 5 of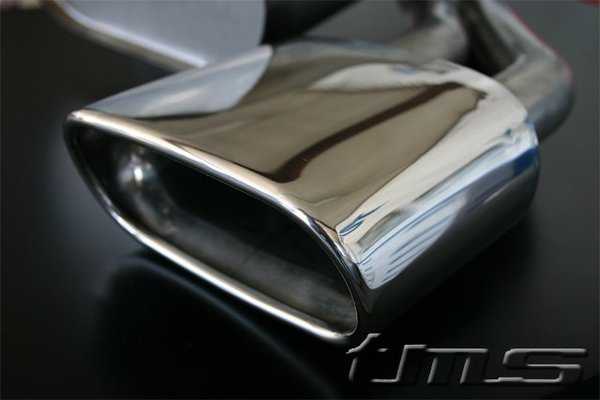 6 of