Rear Subframe Bushings/Mount Set - Turner Solid Delrin/Aluminum - E82 1M, E9X M3
These E90/E92 M3 solid rear sub-frame mounts are designed around Grand-Am, BMW CCA, and other series' regulations where a solid metal mount cannot be used. These are derived from, and currently used in our own Turner E92 M3 racecars. Thick Delrin casings are used as the non-metallic solid bushing. High quality aluminum sleeves, with increased surface area, are then pressed into each of the casings with washers integrated into each one. The washers are employed to add an extra safety factor for securing the sub-frame into position.
The E9x M3 rear sub-frame is the heart of its suspension, and we have found with a short amount of track time the stock bushings will start to degrade. When the M3 sub-frame moves, so do all the suspension mounting points. Replacing the stock rubber bushings limits drivetrain and suspension movement, and keeps your M3's setup the way it's supposed to be. These bushings are CNC machined in the USA and made with high-grade materials.
Feedback from a fellow tuning shop:
"I never liked the vague feeling and lack of feedback through the rear suspension wit the stock rubber bushings. Also, with the added power of my ESS VT2-650 kit the car required slight steering corrections under WOT in a straight line due to bushing deflection and this really bothered me. It is important to note that I am ultra sensitive when it comes to NVH and other subtle noises and sensations in a car so when I say that the Delrin mounts add close to zero NVH you can trust me! If someone snuck into my garage and installed the mounts at 2am I doubt I would have ever noticed, apart from the super solid and precise feel they give at the rear of the car."
Read the full thread here.
This item fits the following BMWs:
2010-2012 E82 BMW 1M
2008-2012 E90 BMW M3 - Sedan
2008-2012 E92 BMW M3 - Coupe
2008-2012 E93 BMW M3 - Convertible

Turner Motorsport
T#:
1573
|
Part#:
TDR9080SM3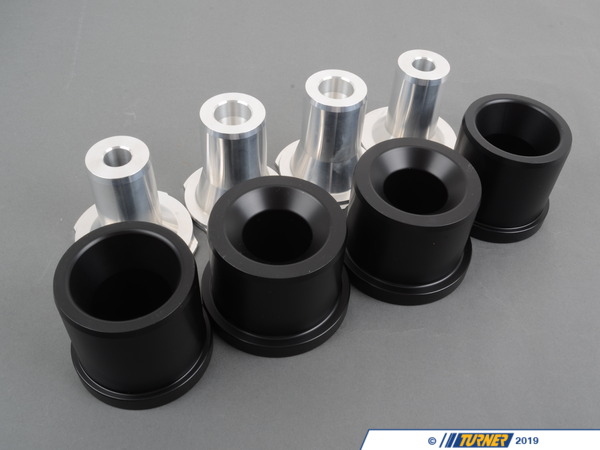 1 of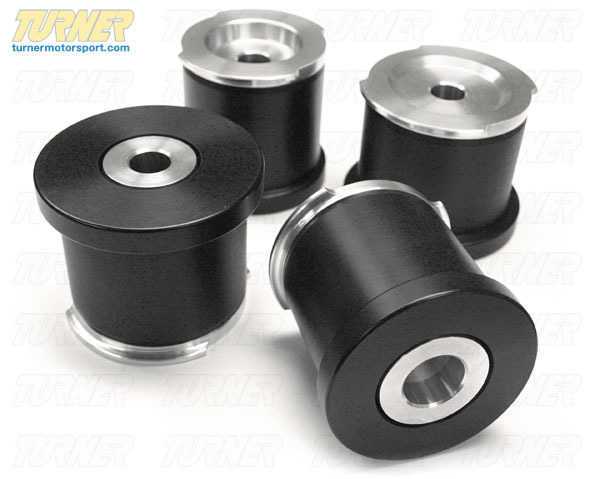 2 of