E36 Genuine BMW Car Cover
Get a car cover that is custom fit for your BMW, not some generic one size fits all available from other suppliers. This Genuine BMW car cover is custom fit specifically for the E36 body. It features the BMW lettering on the front. 
NOAH barrier fabric actually stops water, yet it "breathes" to allow any trapped moisture, seam seepage or condensation to easily evaporate. The unique construction process (patent pending) results in a cover with maximum all-weather protection…highly water resistant, dust resistant, UV resistant and breathable to make sure moisture and/or heat don't stay under the cover. Made in the U.S. the fabric weighs only 4.75 oz./sq. yd., so it's easy to handle and fold.
Protective Outer Layers - A bi-component spunbond, using sheath-core technology. The inner core is polypropylene for strength, with a polyethylene wrap for softness. A silver-gray color was selected because of its heat-resistant properties. The fabric is also treated with UV inhibitors for extended outdoor use. 
Micro-Porous Middle Layer - The barrier layer is breathable film, a proprietary stretch-film technology. The film is stretched and subjected to a chemical process that creates microscopic holes smaller than droplets of water or dust, yet large enough to allow moisture vapor to escape. 
Soft, Paint-Protecting Inner Layer - A bi-component fabric made with polyethylene and nylon. This combination results in an exceptionally high strength-to-weight ratio, with the "soft touch" necessary for today's water-based paint finishes. 

Genuine BMW
T#:
16389
|
Part#:
82111468689
1 of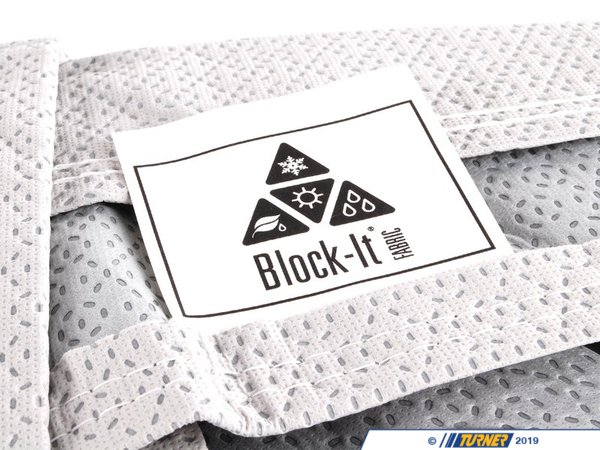 2 of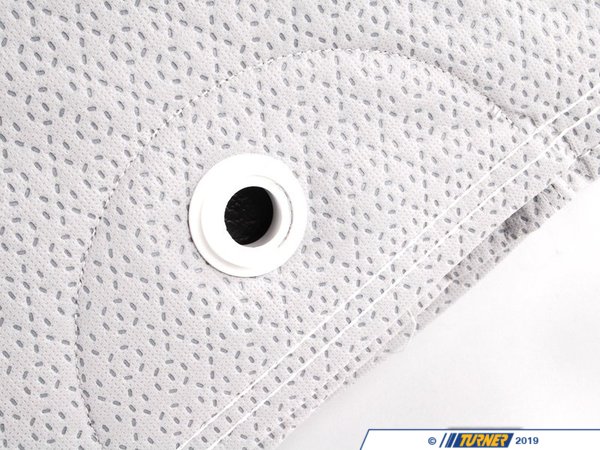 3 of
4 of