KBS Auto Gold Standard Fuel Tank Sealer Kit
KBS Fuel Tank Sealer Kit contains all of the essential products to completely clean, treat, and seal a 25-gallon automotive fuel tank. The complete kit is formulated to stop fuel tank rust in its tracks and then coat and seal the tank, including filling small pinholes and weld seams. The final coating is impervious to fuels, alcohol additives, and most solvents. It's a tough ceramic-like barrier against future corrosion.
KBS Fuel Tank Sealer Kit includes:
+ KBS Klean - for 'washing' and stripping away other chemicals and foreign particles
+ KBS Blast - dissolves rust and metal oxides and converts it to a zinc phosphate that is ready for coating
+ KBS Gold Standard Tank Sealer - brushable coating that leaves a rock-hard ceramic-like coating that is very resistant to salt and chemicals
+ Chemical-resistant black nitrile gloves
+ Brushes and stirring stick
+ Detailed instructions
Step 1. Klean. The KBS process involves first treating and prepping the rusty area before the final coating is applied. The surfaces must first be cleaned with the KBS Klean to strip away grease and other chemicals that will interfere with coating adhesion. Klean is water based and biodegradable and doesn't have the harsh smells and effects of solvents or chemicals. Let Klean soak but rotate the tank every minutes to ensure complete coverage. The cleaner the tank the better the adhesion so repeat until you're satisfied. The Klean process should be left to completely dry before moving to Step 2.
Step 2. Blast. Rust Blast is the actual conversion of rust into zinc phosphate state and is etched for proper paint adhesion. This step is essential for stopping the rust in its tracks and from spreading. It's also a primer for the final stage of coating, leaving behind a white powdery residue. Like the Klean it's also water based and biodegradable. For the rust conversion to be complete pour the Blast into the tank and rotate several times to ensure coverage. Rinse and allow to dry completely before sealing.
Step 3. Tank Seal. For the finishing touch, pour the KBS Tank Sealer into the tank. The Sample kit includes enough coating for a 25-gallon tank and it's formulated to be applied as a single coat. Rotate the tank to ensure complete coverage and drain the excess. It's important to not allow the Tank Seal to pool or collect so make sure it drains well. Use any excess to coat and seal the outside of the tank, especially in areas that might have leaks. Tank Seal leaves a very tough and hard surface that is impervious to most solvents, fuels, acids, and road salt. When fully cured it's flexible, allowing it to move as the tank expands and contracts. It's self-leveling too which produces an even finish that will not crack, flake, or peel and will withstand temperatures up 600*F (316*C).
Application note: The KBS process will need approximately one week to fully complete (the recommended drying time on the tank is four days). This is perfect for restoration jobs or longer builds where the car can sit for an extended period of time.
Installation InstructionsIn order for the 3-step process to work correctly, you must closely follow KBS' instructions. You can view/download them here prior to receiving your order:
For a PDF of the installation instructions, click here.
Demonstration Videos
KBS Tank Seal Process -
KBS Klean and KBS Blast
KBS Tank Seal Process -
KBS Tank Seal
Due to shipping restrictions, this product can ship only via UPS Ground.

Turner Motorsport
T#:
200126
|
Part#:
53000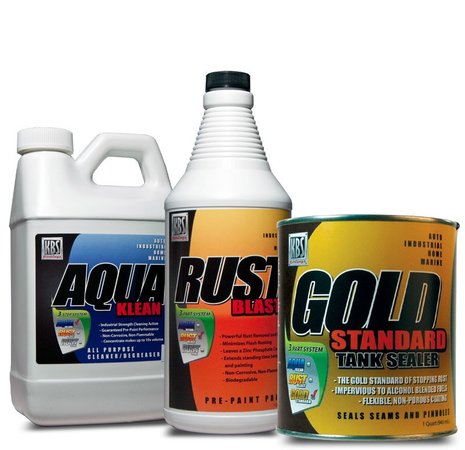 1 of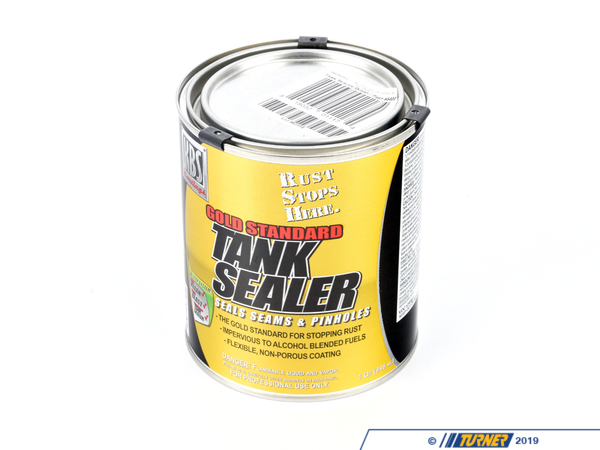 2 of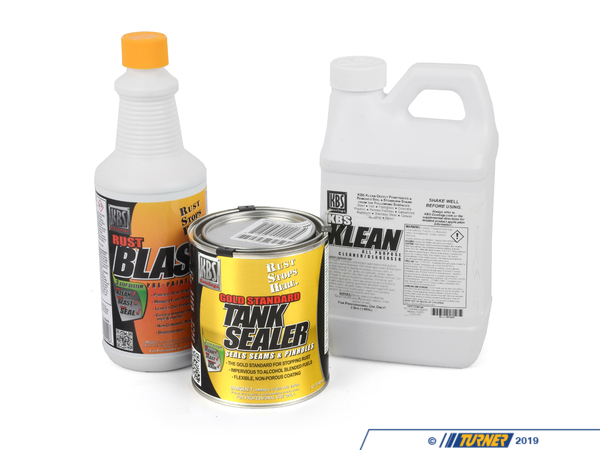 3 of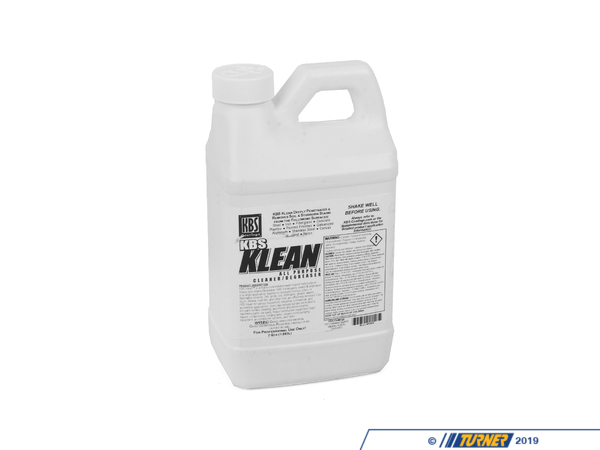 4 of
5 of