Red Line RL-600 Racing Brake Fluid (DOT4)
Red Line's synthetic brake fluid boasts impressive specs at a reasonable cost. It exceeds DOT4 and DOT5 boiling points and very nearly tops the charts for a glycol-based (non silicone) fluid. And the Red Line name is synonymous with quality and performance. Even though it's rated as a DOT4 fluid, the boiling points of Red Line RL600 exceeds DOT5 specs. This is one of the best products we have seen for street/full track dual purpose brake fluid for almost all BMWs. Application note: BMW recommends low viscosity fluid for all new chassis introduced from the E60 chassis onwards, however, a high performance DOT4 fluid is still recommended for track use.
Click here for more information on the different types of brake fluid.
Product Dry Boiling Point Wet Boiling Point Viscosity DOT RatingRed Line RL-600 318° C (604° F)* 204° C (400° F)* normal 4
Sold per 16oz (473mL).

T#:
214355
|
Part#:
RL-600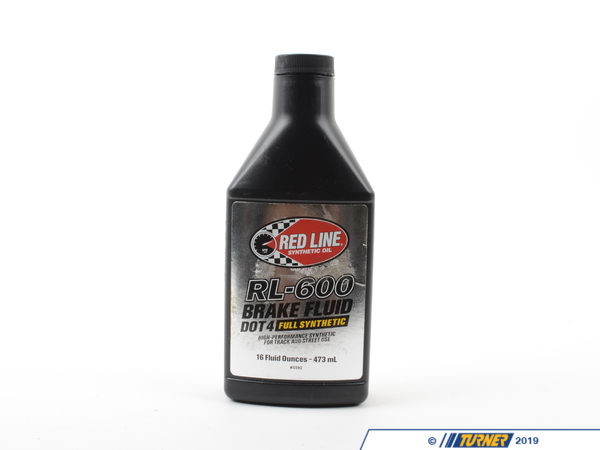 1 of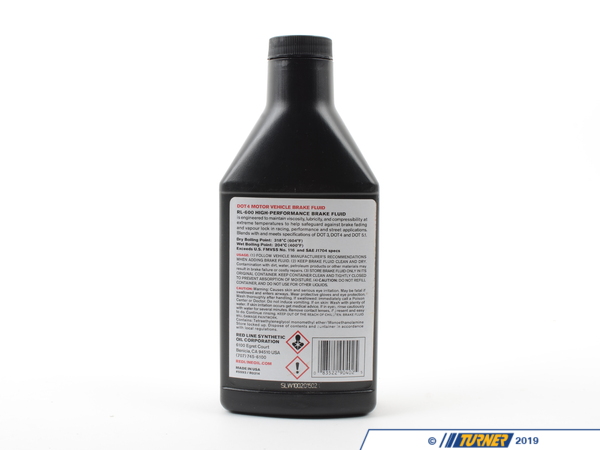 2 of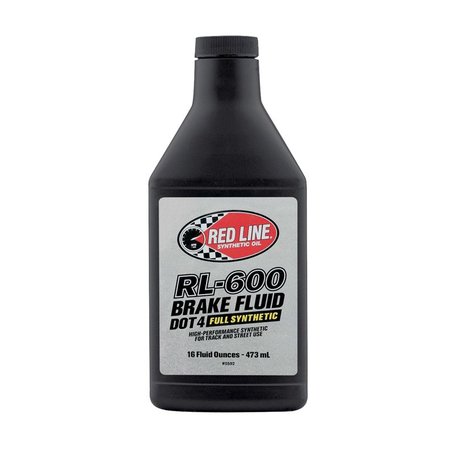 3 of