Cross-Drilled Brake Rotors - (340x30)(pair) - Front - F22 M235i M235iX, F30 335i 335iX, F32 435i 435iX
Direct replacement FRONT cross-drilled brake discs for the F30 335i, 335xi, and F32 435i 435xi. These rotors feature a unique black electro-coating that is designed to prevent corrosion. Each rotor is e-coated then double-ground and balanced to ensure an even surface with no vibration. The e-coating is the best anti-corrosion protection currently available in replacement rotors. Most aftermarket rotors are not coated, allowing surface rust to form right away, which is unattractive when brakes can be seen through your wheels.
A cross-drilled rotor helps to release gases that build up between the rotor surface and an out-gassing brake pad. Without an escape, this thin layer of gas will cause a delay until the pad cuts through gas layer. The holes in our rotors allow the gases to escape, giving better braking performance and a sportier look. Direct replacement for BMW # 34116792223.
F30 Brake FAQ Articles
F30 328i Brake Package Differences
F30 335i Brake Package Differences
Brake Rotor Buying Guide
Price is for a pair of rotors.
This item fits the following BMWs with their stock braking systems:
2014+ F22 BMW M235i M235iX
2012+ F30 BMW 335i 335xi - Sedan
2014+ F32 BMW 435i 435iX - Coupe
2014+ F33 BMW 435i 435iX - Convertible
2014+ F34 BMW 335iX - Gran Turismo
2014+ F36 BMW 435i 435iX - Gran Coupe
This item fits the following BMWs with the S2NHA M Sport brake option:
2014+ F22 BMW 228i 228iX
2012+ F30 BMW 328i 328xi - Sedan
2012+ F31 BMW 328i 328iX - Wagon
2014+ F32 BMW 428i 428iX - Coupe
2014+ F33 BMW 428i 428iX - Convertible
2014+ F34 BMW 328i 328iX - Gran Turismo
2014+ F36 BMW 428i 428iX - Gran Coupe

T#:
215363
|
Part#:
34116792223CD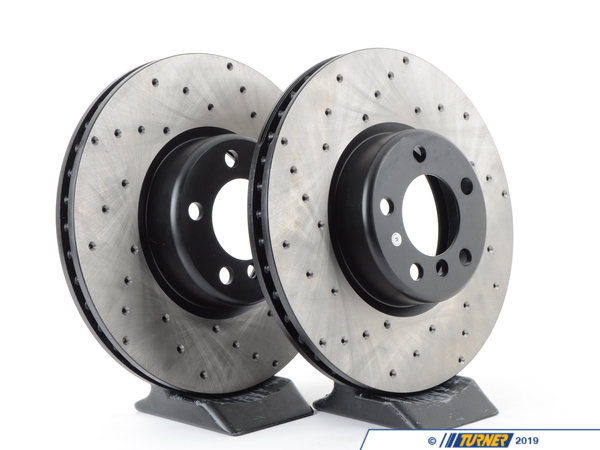 1 of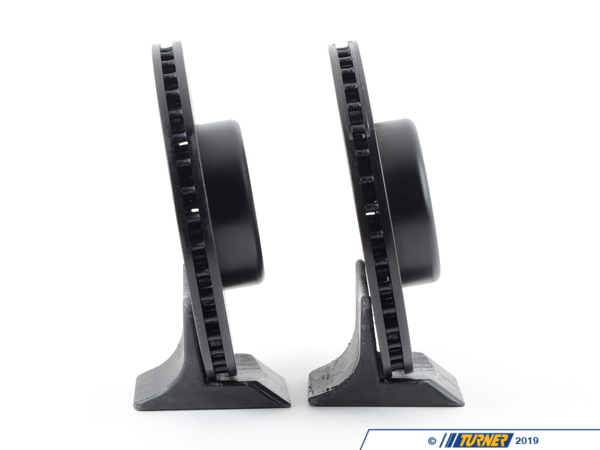 2 of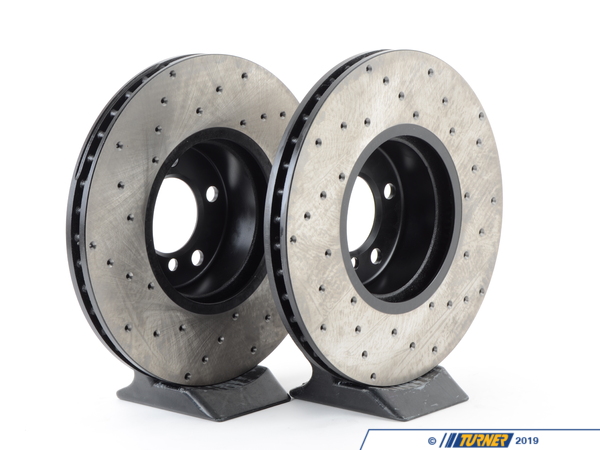 3 of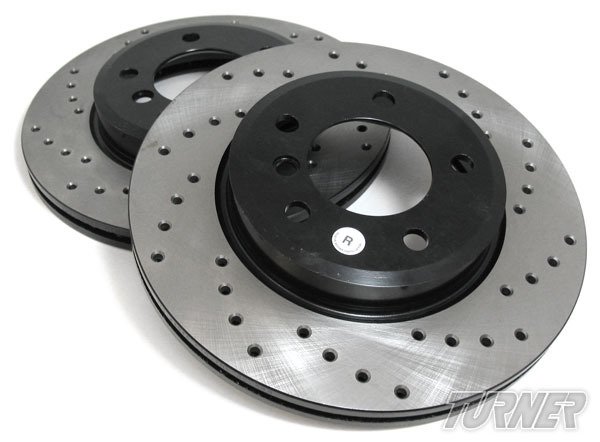 4 of

Cross-Drilled Brake Rotors - (340x30)(pair) - Front - F22 M235i M235iX, F30 335i 335iX, F32 435i 435iX