$100 Turner Motorsport Gift Package
Special Gift Package! This BMW holiday gift package includes a $100 Turner Motorsport gift certificate (the perfect gift for any BMW enthusiast) and a Genuine BMW ceramic coffee mug. That's essentially a free authentic BMW coffee mug to give for that BMW lover on your shopping list. No matter what BMW your gift recipient owns, or what they need, you know they can choose exactly what they want from our THOUSANDS of BMW products, parts and BMW accessories. Offer valid while supplies last.

Limit 1 Gift Package per customer.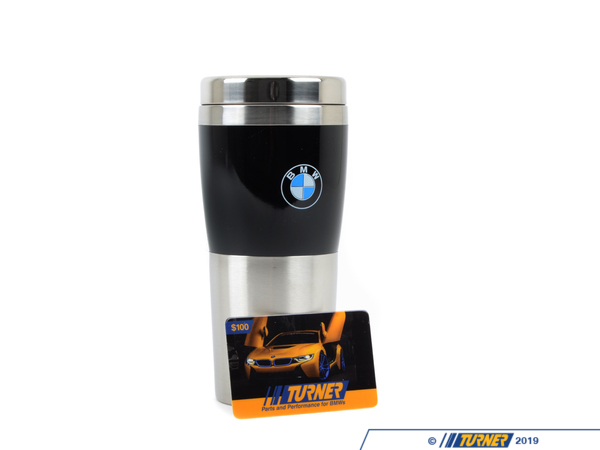 1 of