E9X 335i/335xi Borla Racing Test Pipes (Secondary Cat Delete)
Section: front section, secondary cat delete
Installation: bolt-on to stock downpipes, open end
Power Gain: +25hp
These Borla Test Pipes replace the secondary cats on the E9X 335i/335xi with the N54 engine. These are perfect for setting up your own custom exhaust as they bolt on to the stock downpipes with factory-style flanges. At the back of this section is an open pipe that can be used with the Borla cat-back mufflers or with another system of your own design (these are not designed to work with the stock exhaust system). Eliminating any part of the stock emissions equipment means this piece is for off road use only.
The secondary cats are a small area of restriction on these cars, so for a track-only car removing the catalytic converter is a must. Deleting the secondary cats not only frees up horsepower but also removes a potential blockage if the cat material were to break down. And since racecars don't need catalytic converters anyway the stock cats are simply unnecessary weight. These also work great when used with the Borla 'Aggressive' cat-back exhaust for a huge weight savings and great sound.
This part alters or deletes the emissions equipment on your car. Because of this, we require a waiver of emissions compliance to be signed and sent in to TMS.
You can download the waiver here.
This item fits the following BMWs:
2007-2010 E90 BMW 335i 335xi 335i xDrive - Sedan
2007-2010 E92 BMW 335i 335is 335xi 335i xDrive - Coupe
Borla
T#:
337882
|
Part#:
60503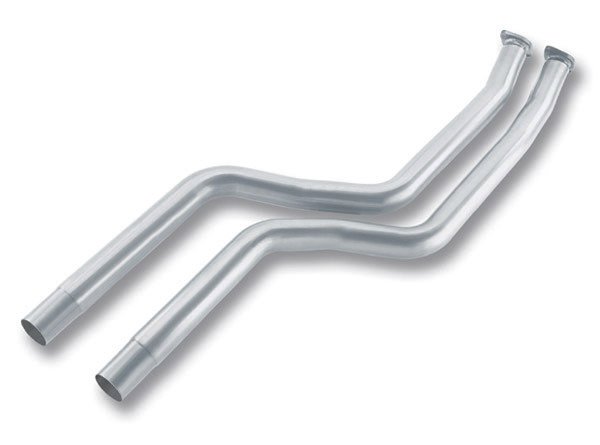 1 of
Select Options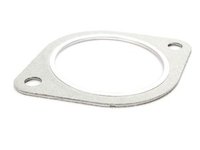 Yes, Also Include Front Exhaust Gaskets (18307553603 X 2)

In Stock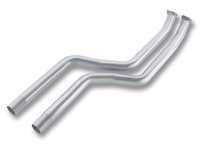 E9X 335i/335xi Borla Racing Test Pipes (Secondary Cat Delete)
Direct Ship We Will Contact You To Sign An Emissions Waiver If We Do Not Have One On File.

Available