HFM/Mass Air Sensor for M50 Engine (E34, E36)
Replacement mass air sensor (HFM) for M50, S50-US engine. The M50 engines in the E36 and E34 have a notorious fault for hesitation and sluggish response. If this is your situation the MAF should be on your list to check. The HFM is easy to replace and could cure a variety of problems. We also sell HFM sensor cleaner that may clear your problem (see below). This mass air sensor also fits M60B30 engine. 3.0" diameter.
Complete your repair with a new boot and new clamps by selecting the option below. Boots are original BMW and we use high-quality factory-style clamps.
Complete Application List:
1993-95 E34 525i - M50 engine with VAN0S (M50TU)
1993-95 E36 325i, 325is, 325iC - M50 engine with VAN0S (M50TU)
1995 E36 M3 3.0-liter
1994-95 E34 530i - M60 3.0-liter engine

Bosch
T#:
338008
|
Part#:
13621747155 1 of
Select Options No, Thanks. Just The HFM.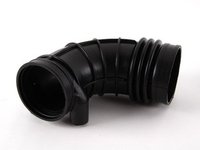 Yes - E34 525i (13541726634)

In Stock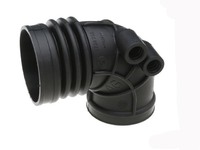 Yes - E36 325 1993 W/ ASC (13541738758)

Ships in 1 day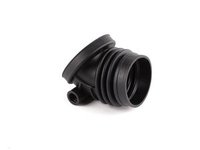 Yes - E36 325/M3 94-95 W/ASC (13541703694)

Ships in 1 day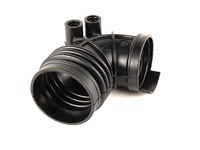 Yes - E36 325/M3 93-95 Without ASC (13541738757)

Ships in 1 day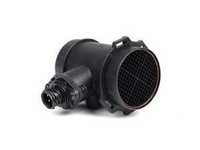 Bosch HFM/Mass Air Flow Sensor

Ships in 4 Business Days