Mega-Stuffed Backpack Gift Package
Our favorite 2016 BMW gift ideas, conveniently bundled in our new backpack. Can't decide which Turner Motorsport works best? Get them all and save $137! This makes a great package for one or more Bimmer fans in your family.

Our "Mega Stuffed Backpack" package includes:
+ $200 Turner Gift Certificate
+ Turner OGIO backpack
+ Turner Pint Glass
+ Turner Keychain
+ Turner Flexfit Baseball Cap
+ Turner Knit Cap
+ Turner 1/4 Zip Pullover
+ "Adrenalin" BMW Motorsport DVD
+ Minichamps Turner Z4 1/43 model
+ Turner Motorsport Sticker Sheet

Choose a hat option and pullover size from the options below.
Packaged by Turner
T#:
340321
|
Part#:
GP155
1 of
Select Options
Black - L/XL (#TMSHAT-FLEX-BLACK-LXL)

In Stock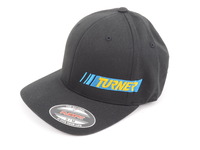 Black - S/M (#TMSHAT-FLEX-BLACK-SM)

In Stock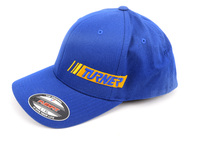 Blue - L/XL (#TMSHAT-FLEX-BLUE-LXL)

In Stock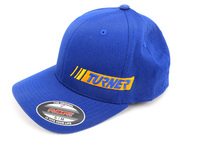 Blue - SM (#TMSHAT-FLEX-BLUE-SM)

In Stock Turner 1/4 Zip Pullover - M (#TMS-9492-ROYAL-AM)

Ships in 8 Business Days Turner 1/4 Zip Pullover - L (#TMS-9492-ROYAL-AL)

Ships in 3 Days Turner 1/4 Zip Pullover - XL (#TMS-9492-ROYAL-AXL)

Ships in 8 Business Days Turner 1/4 Zip Pullover - XXL (#TMS-9492-ROYAL-A2X)

Ships in 3 Days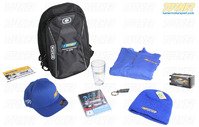 Mega-Stuffed Backpack Gift Package (Includes $200 in Turner Gift Cards!)

Ships on Sep 17, 2019