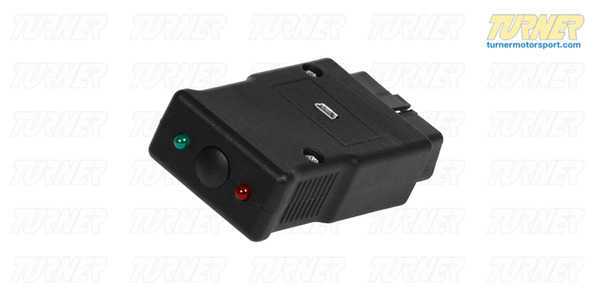 R53 Mini Cooper S Shark Injector Performance Software
Mfg Part #

TMS3466

Turner Part #

T#

3466
Price:
Qty
349.00
Free Shipping
Product Details
The easiest software upgrade in the world!
Dyno-developed power and torque gains - up to 15hp!
Compatible with most-common performance upgrades
Restore to stock at any time
The Shark Injector installs through the OBD-II port in your car – no need to remove your ECU and ship it! The Shark Injector software re-maps the fuel and ignition data at part-throttle and wide-open throttle to take advantage of high octane fuel. The Shark Injector was developed by Jim Conforti, whose BMW programs are generally regarded as the best performance software that money can buy. The Mini software was developed on the dyno to give you more horsepower and torque, quicker and smoother throttle response, a higher rev limit, and removal of the top speed limiter. The Shark Injector is compatible with many different modifications: 16-18% supercharger pulleys, cold air intake kit, and cat-back exhaust so there is no need to re-tune your car after every modification. This is the easiest software tool available for the Mini Cooper S with only a battery charger required for installation. Among the other benefits is the ability to restore your car back to stock at any time. Choose from 91 or 93 minimum octane.
This item fits the following BMWs:
2002-2006
R53 MINI
MINI Cooper S (manual transmission only)
Kit Contents
others bought
recently viewed