KBS Motor Coater High Temp Paint (Engine Or Brake Caliper Paint)
KBS Motor Coater is the perfect finishing touch to your engine build. Motor Coater is a high temp resilient acrylic enamel paint designed especially for high temp areas like engine blocks or even brake calipers. Engine paint is a must-do for the perfect finishing touch on an engine build. Most professional engine builders will use it as their signature. A quality engine build is marked by the proper appearance and KBS literally has this covered. Motor Coater is a fast drying and tough acrylic paint. It will not blister, flake, crack, or peel up to temperatures of 450*F. It's special formula resists oils, fluids, gasoline, and other solvents. It's UV resistant and you can use the Diamond Finish clearcoat for added protection. And it comes in a large variety of colors with many OEM and factory shades. For more extreme temperature components like headers and exhausts use the KBS Xtreme coating.

Motor Coater is a lot like the KBS RustSeal chassis paint and the key to a proper and long-lasting finish is with the prep. In order for the paint to properly adhere, it must be cleaned and treated to remove all dirt, solvents, and other contanaments. Using KBS Klean and RustBlast are strongly encouraged to achieve the best adhesion and etching for Motor Coater to work. Application is very easy and can be done via brush or spray gun (diluted). No primer is necessary. Brush strokes will flow out leaving a uniform finish behind. 1-2 coats is all that's needed for full coverage and color depth. Average cure times are 2-4 hours, depending on humidity and temperature, but curing stars rapidly after 30 minutes. A pint will be enough to do most BMW engines. Prep and application are the same for brake calipers. KBS Motor Coater comes in a pint-sized container unless specified differently.

While BMW engine blocks have always been glossy black from the factory, there's nothing stopping you from using another color! A bright engine block is one way to stand apart and impress anyone looking under the hood. And a clean, painted block is a big indicator that your motor is fresh and well taken care of. We want to see your colored engine blocks - send us some KBS BMW engine photos!

Proper prep and cleaning is essential! To get a lifelong finish and protection follow the KBS procedures for cleaning the surface (KBS Klean), treating and etching rust and corrosion (KBS Blast), and then the finished sealcoat (KBS Motor Coater). To download and view the Motor Coater instructions, click here.

Due to shipping restrictions, this product can ship only via UPS Ground.
KBS
T#:
350692
|
Part#:
TMS209169DK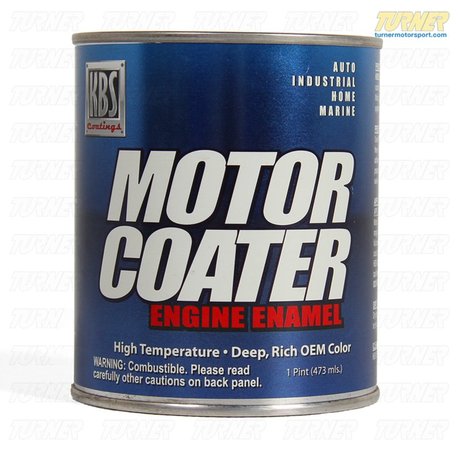 1 of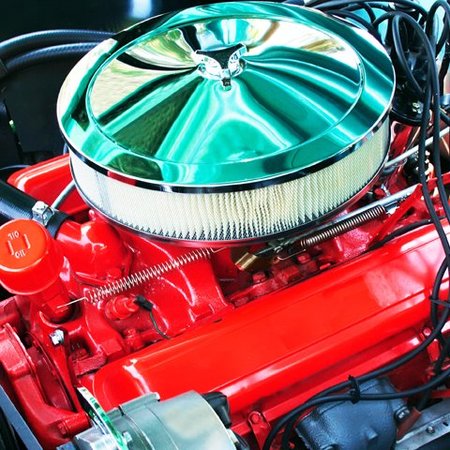 2 of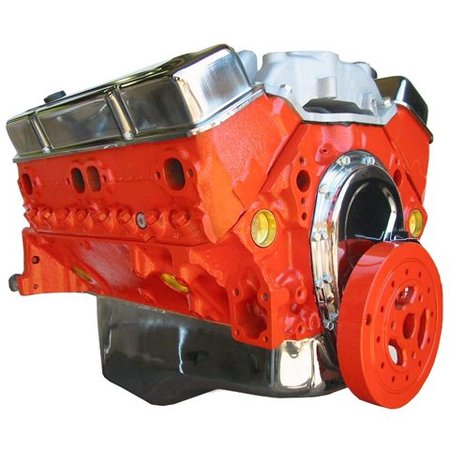 3 of
4 of