E82 128i, E9X 325i/328i/330i Supersprint Section 1 Cat-Delete Straight Pipes
Free ground shipping!
These Supersprint section 1 straight pipes are part of a racing exhaust to remove restrictions in the stock exhaust. This section will delete the secondary catalytic converters located in the front of the exhaust. They can be used with either the Supersprint performance headers as a race setup (no cats) or with the stock manifolds and Supersprint exhaust to get more sound (track use only). With some modification it will work with the rest of the stock exhaust (see below). With no restriction, less effort is required to move the exhaust gasses which will free up horsepower and torque.

Supersprint exhaust is widely recognized as the leader in complete exhaust system upgrades - extremely high quality, well designed for optimal flow, and amazing sound. Even at a premium price Supersprint is an unbeatable exhaust system because every aspect is done to such a high level. A Supersprint exhaust rewards you with a terrific sound, long lasting construction and excellent fitment. The Supersprint sound is very 'European' which fits the sporting sophistication of BMWs perfectly. Most systems are also modular - sections can be added or removed to custom tailor the exhaust sound to your preferance. Aside from 'Race' systems, their mufflers meet European noise laws so you get a refined and tuned sound without being excessively loud. Most Supersprint systems are built with larger diameter piping to improve exhaust flow which helps the engine do less work and make more horsepower! Supersprint exhausts generally run at a premium over other systems but no other system on the market can match their quality, performance, or reputation!
section:section 1 straight pipes
connects to:stock or Supersprint headers; Supersprint section 2
material:T304 stainless steel
E9X requires:Supersprint connecting pipes to section 2, p/n 789022

Fitment note: this Supersprint section 1 is longer than the section 1 of the stock exhaust. By cutting some of the pipe from the Supersprint you may be able to mount this to the stock exhaust. The factory BMW sleeve clamp (or similar 55mm clamp) must be used (BMW # 18307560778).
This part alters or deletes the emissions equipment on your car. Because of this, we require a waiver of emissions compliance to be signed and sent in to Turner Motorsport. You can download the waiver here.

This item fits the following BMWs:
2008-2012 E82 BMW 128i
2006-2011 E90 BMW 325i 325xi 328i 328xi 328i xDrive 330i 330xi - Sedan
2006-2012 E91 BMW 325xi 328i 328xi 328i xDrive - Wagon
2007-2013 E92 BMW 328i 328xi 328i xDrive - Coupe
2007-2013 E93 BMW 328i - Convertible

Supersprint
T#:
388636
|
Part#:
789012KT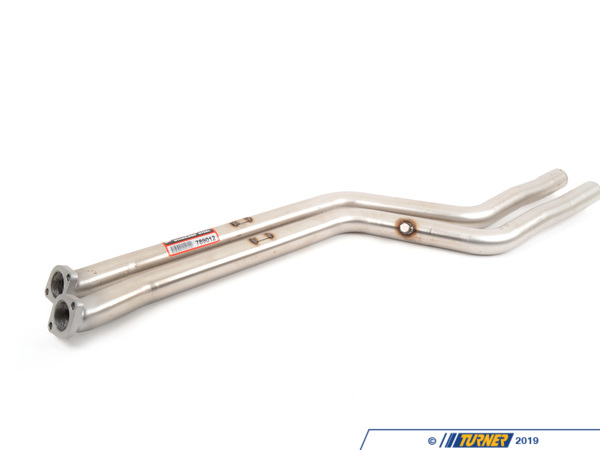 1 of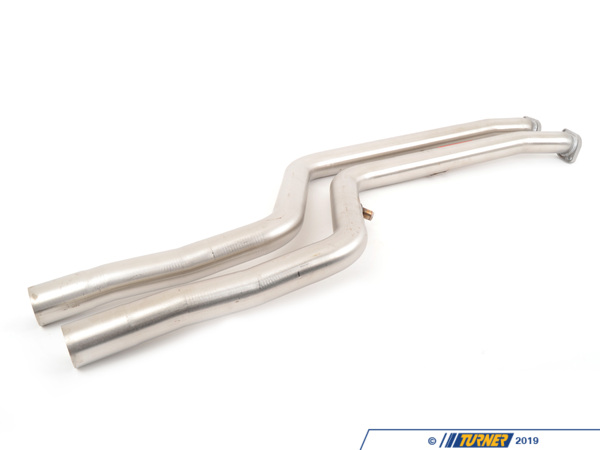 2 of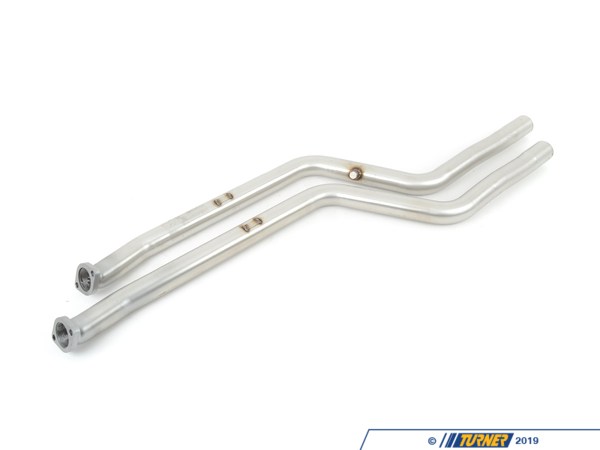 3 of
4 of
5 of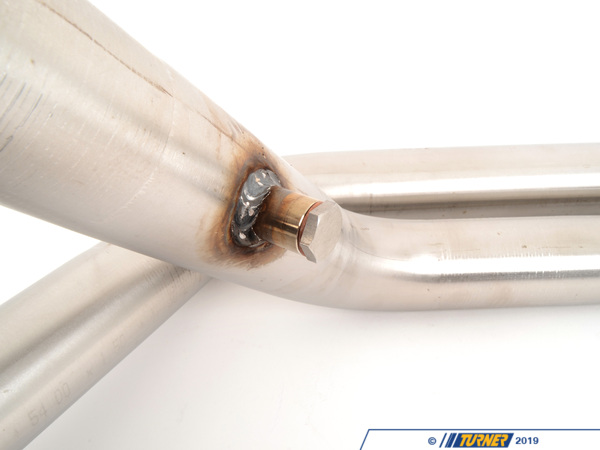 6 of