N55 -6/2013 DINANTRONICS Stage 1 Performance Tuner
The Dinantronics Power Module is the least invasive way of getting more power from your F10/F30 35i. The Dinan tuner box plugs into the existing sockets on your engine computer(s). The original wiring harness plugs into the Dinan tuner box. There is no cutting or splicing into wires and the whole harness is completely reversible at any time. Dinan has shown a gain of 76hp and 80ft-lbs of torque with this system on the standard 335/535.
Because the Dinantronics module plugs directly into the engine computer, it can control the data from every sensor on the engine - not just the two or three that other piggyback-style modules use. Instead of only modifying a boost and RPM sensor, the Dinan power module sends a modified signal for fuel and ignition tables, target Lambda (AFR), exhaust temperature, knock sensors, and more. It has the ability to correct short term fuel trim and ignition timing errors so even as the boost increases through the whole RPM range the engine mapping remains where it should. Not only does it make a lot of peak power, but it's also a smooth and consistent power gain over the entire RPM band. The Dinan tuner module is the most sophisticated on the market and is the only one that is 50-state legal.
Installation is plug and play but requires access to the entire engine compartment. The engine computer(s) is part of the intake manifold so access is tight. The Dinan module is installed under the radiator support and the harness has to be run to each computer. Detailed instructions are included but professional installation is strongly advised if you're not used to working around your engine.
For over 35 years, Dinan has been America's premier tuning company, pioneering advancements in BMW modification while retaining a focus on balanced performance that preserves the original character and driving feel that a BMW offers. When you install a Dinan part on your car, know that it's not only carefully developed and tested, but that Dinan stands behind it with a four year, 50,000-mile warranty. Dinan believes so fully in their "total package" approach that once your car has been fitted with enough of their parts, they celebrate your conversion from stock to Dinan with an exclusive trunk badge, displayed proudly by BMW enthusiasts everywhere. The Dinan tuner is worth 3 point towards your Dinan badge.
This item fits the following BMWs with the mechanical wastegate:
2011-6/2013 F07 F10 BMW 535i 535xi
2012-6/2013 F30 BMW 335i 335i X-Drive - Sedan
2012-6/2013 F34 BMW 335i 335i X-Drive - Gran Turismo

T#:
389474
|
Part#:
D440-1638-ST1
1 of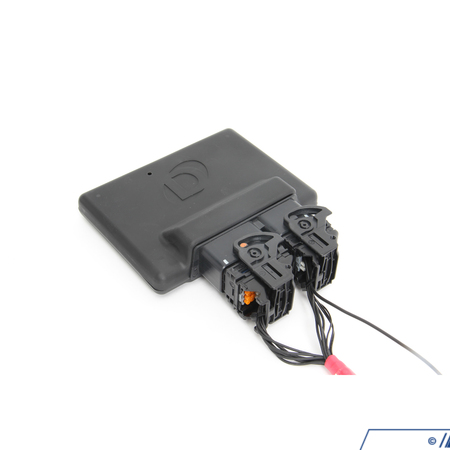 2 of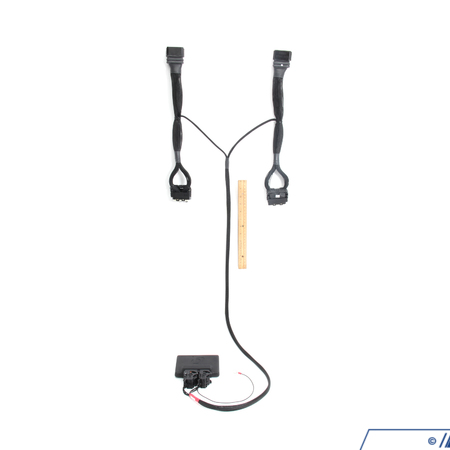 3 of
4 of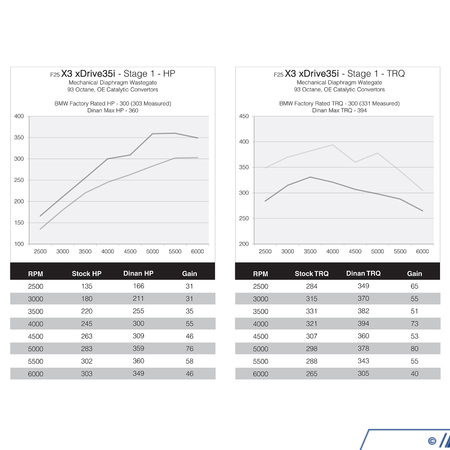 5 of