StopTech 6 Piston Front Big Brake Kit - E46 M3
Position: Front
Caliper: 6-piston ST60
Colors: black, red, silver, blue, yellow
Rotors: 355x32mm, cross-drilled or slotted
Also Included: stainless steel brake lines, StopTech Street Performance pads, hardware

StopTech Brakes puts championship-winning race technology and state-of-the-art engineering under your feet. StopTech's Front Big Brake Kit for the E46 M3 is a model-specific brake upgrade engineered to work with the stock brake hydraulics and ABS/DSC system. StopTech builds each kit around the specific vehicle, engineering the system to achieve the correct brake balance. This brake upgrade gives better stopping performance in everyday driving, aggressive street driving, or all-out track days. By increasing the rotor size, using a larger pad, and a fixed forged aluminum caliper, you can improve your braking performance substantially for any condition! StopTech Brakes have been used on Turner Motorsport racecars since 2003, winning 5 sports car championships and recording numerous race wins since.

Safety Improvements from A Big Brake Kit:
+ Caliper design improves brake application and increases torque - braking is stronger meaning shorter stopping distances and faster response
+ Vehicle-specific design - improves brake feel with a firmer pedal
+ Larger and thicker rotors - less fade and longer pad and rotor life

Advantages of a StopTech Big Brake Kit:
+ extremely strong caliper and mounting system - reduces flex and deflection, improving torque application to the disc
+ Several color options available
+ Vehicle-specific calipers that maintain correct brake proportioning and balance
+ AeroRotor patented vaning for superior air flow
+ Cross-Drilled for street use or Gas-Slotted for street or track use
+ Billet aluminum mounting hats for superior strength over steel
+ DOT-compliant stainless steel brake lines
+ Street Performance brake pads that work on both street and light track use

Maximizing brake efficiency by braking with all four wheels... Sounds obvious right? Many bolt-on caliper upgrades and other big brake kits are not built with the specific vehicle's dynamics in mind. With too much braking force on the front, rear traction is compromised. And vice-versa. Brake traction is better when all four tires are doing the work. Most BMWs have 50-50 weight distribution so the correct braking proportioning is crucial! StopTech engineers each kit around that vehicle's dynamics by altering the size and number of pistons in the caliper to match the rotor size used in the kit. Bigger is not always better...
Brake FAQs

Wheel Fitment Guides: Wheel spoke-to-brake caliper clearance is critical since the new caliper is physically larger and the in a different position. StopTech has produced these cutaway diagrams for you to print and place on the backside of your wheel to check for clearance. Wheels that do not clear will need a wheel spacer. The minimum recommended clearance between the wheel and caliper is 3mm.



StopTech M3 Brake Kit Applications:
2006 E46 M3 Competition Pkg
We will meet or beat any advertised price for StopTech Big Brake Kits! Call or e-mail us with the published pricing that you found and we will do our best to not only match that price but actually beat it!

StopTech
T#:
397856
|
Part#:
E46M3CSTBBK2
1 of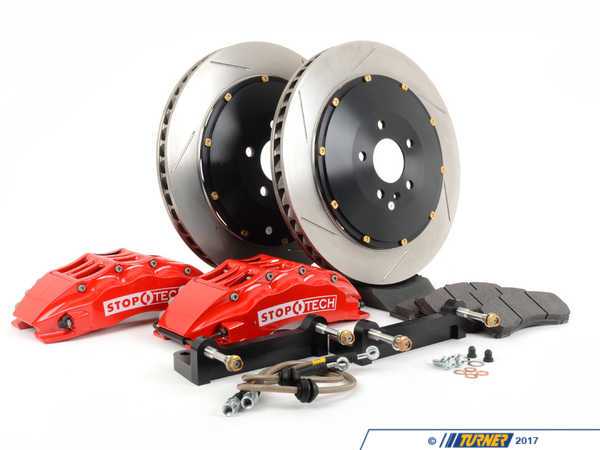 2 of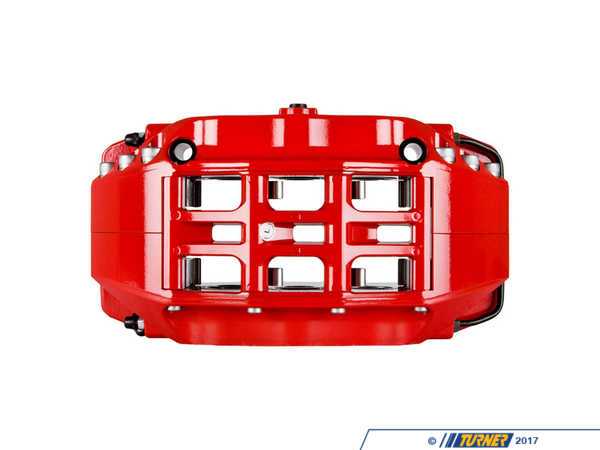 3 of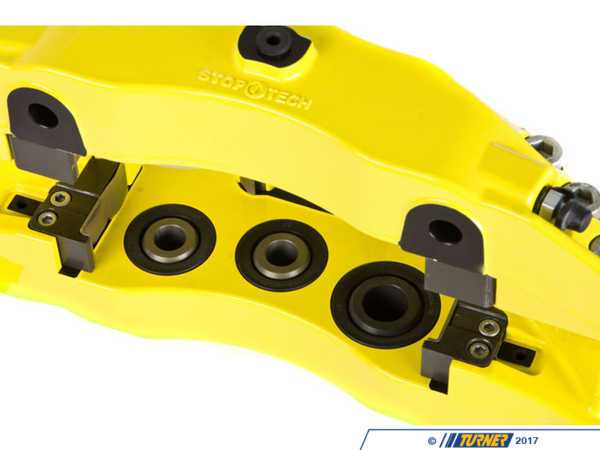 4 of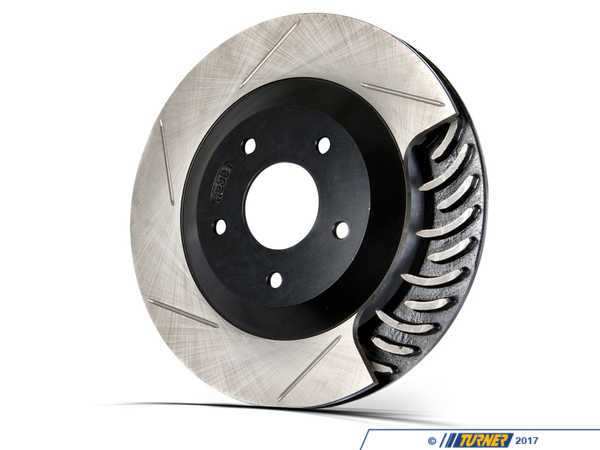 5 of
6 of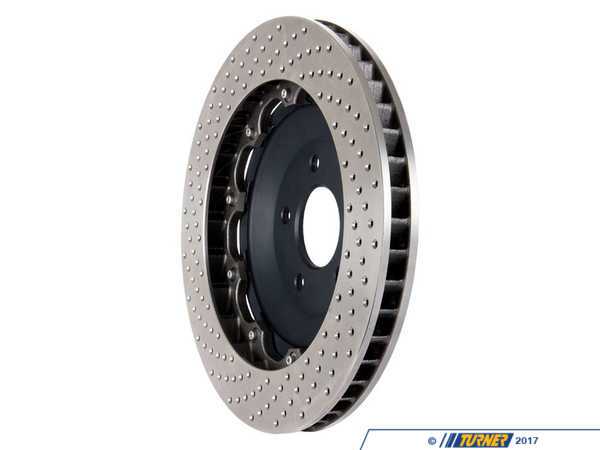 7 of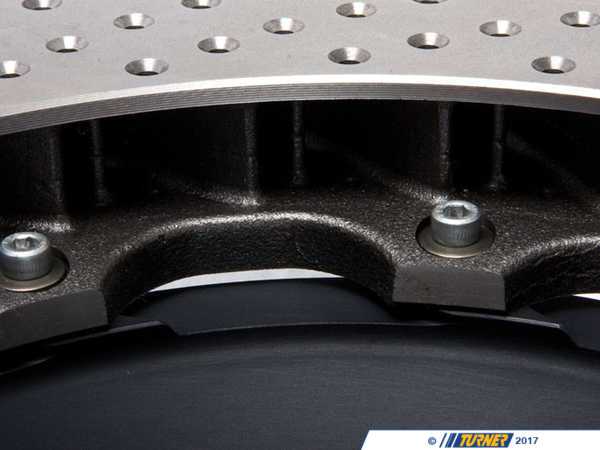 8 of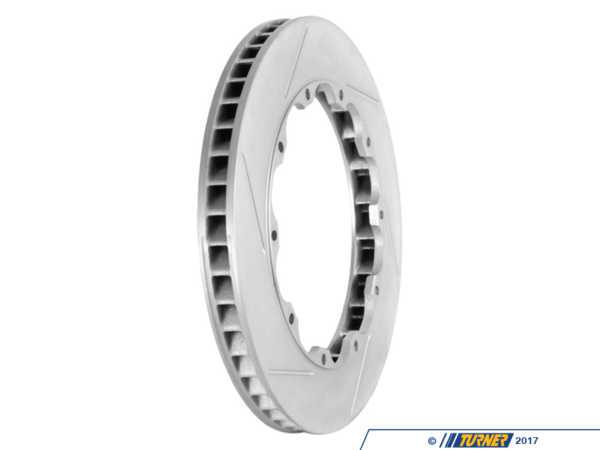 9 of
10 of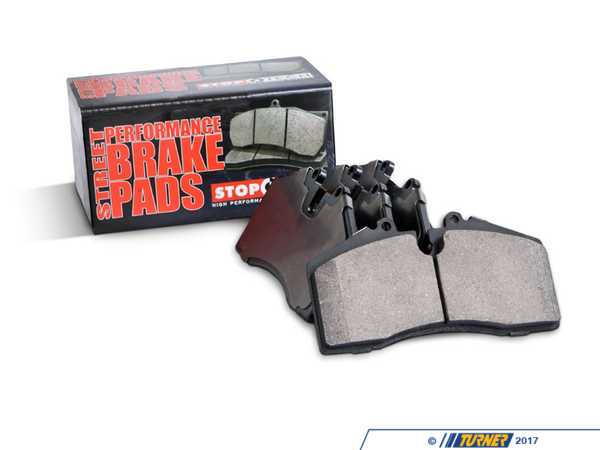 11 of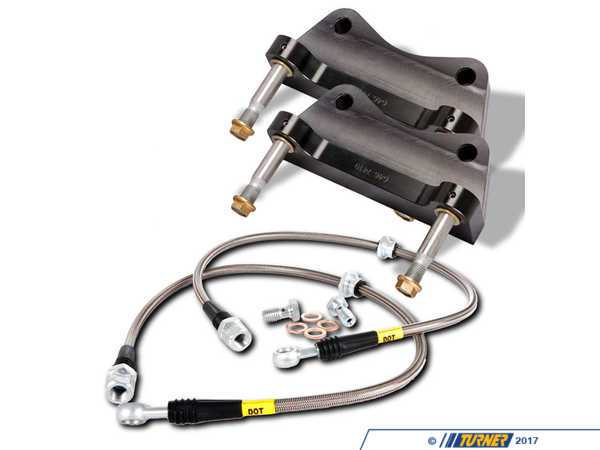 12 of
Direct Ship, Expected Ship Date: Jan 21, 2022