H3R Performance HalGuard™ Clean Agent 2.5lb Fire Extinguisher - Black
Track days can come to an abrupt ending when dealing with a vehicle fire. Causes can range from flammable fluids, such as leaking fuel, or overheating electronics and electrical shorts. Regardless of the cause, this can cause thousands of dollars of damage and can potentially become an immediate, life-threatening hazard if not properly handled. The best way to ensure your safety is to have a fire extinguisher on board that is made to put out any fires quickly and efficiently. You must also be certain that it is reliable enough to get the job done in an emergency. H3R Performance builds high quality extinguishers that feature strong steel cylinders, all metal valve construction, and aviation-quality steel mounting brackets all to make certain that this life saving device will function perfectly, without the worries of weak plastic valves or internals.
The HalGuard™ Clean Agent Extinguisher was specifically designed to combat fires in situations and places that water would only make worse, such as a fuel fire or electrical fires. These extinguishers contain Halotron® 1, an electrically non-conductive "clean" extinguisher that rapidly turns into gas and leaves behind no damaging residue that would need to be cleaned up and is environmentally friendly. Thanks to its liquid to gas evaporation, it can get in to hard to reach areas to properly extinguish any and all fire sources. It has also be extensively tested by the military and FAA for its fire fighting ability and is now the main extinguisher used at airports around the world.
Features:
No thermal shock to electronics
No mess or damage to vehicle or surfaces
Liquefied gas extinguishes hard-to-reach fires
Does not impair operator's vision
EPA approved
Listed and rated 2B:C by Underwriters Laboratories
Rechargeable
Made in U.S.A.
2-strap mounting bracket
6' - 10' discharge range
High quality steel cylinders
All metal valve construction
Compact, lightweight, easy to use
Five year limited warranty
Specifications:
Extinguishing Agent  --  Halotron® 1
Agent (lb.)  --  2.5
Gross Weight (lb.)  --  5.4
U/L Rating  --  2 B:C
Height (inches)  --  14.8
Width (inches)  --  5.0
Depth-diameter (inches)  --  3.0

T#:
402686
|
Part#:
HG250B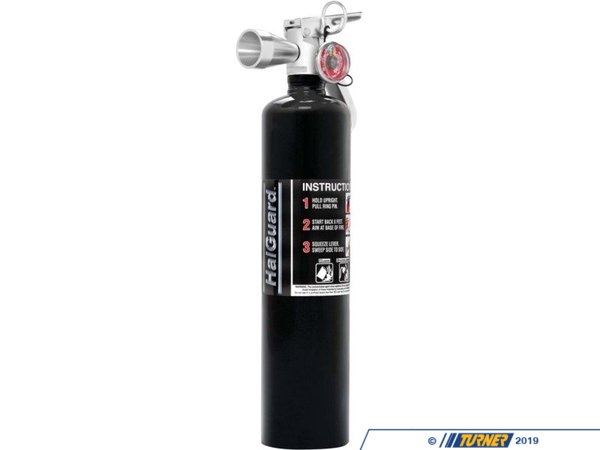 1 of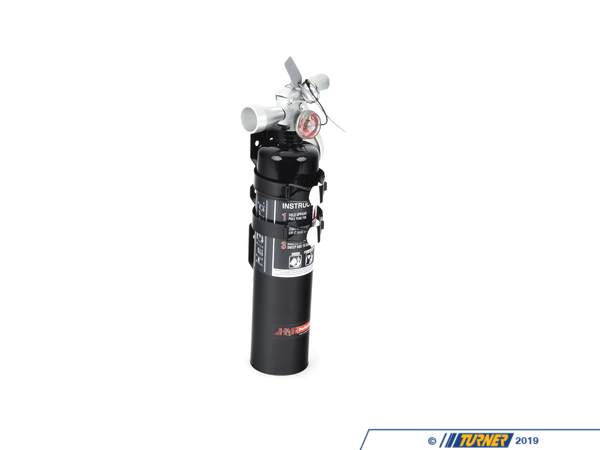 2 of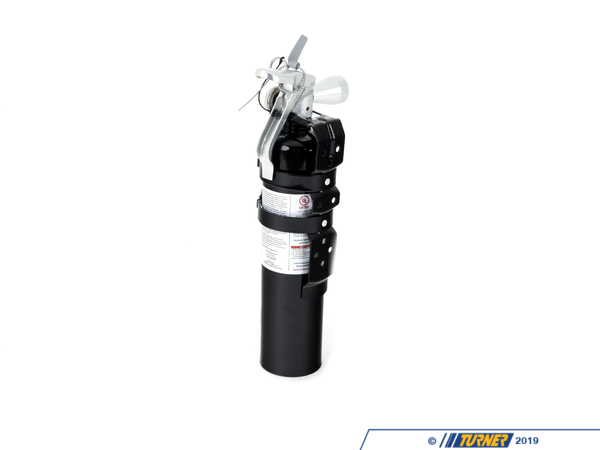 3 of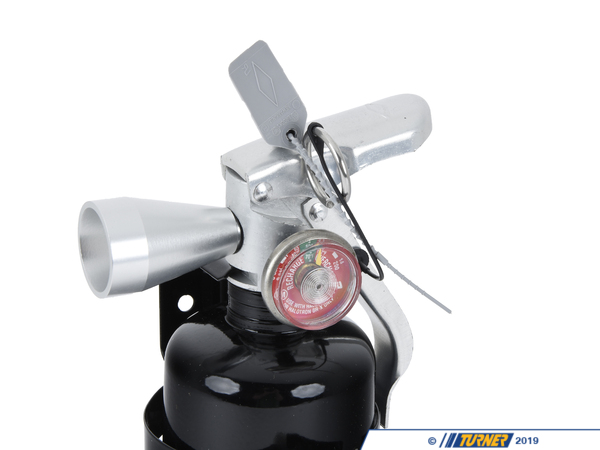 4 of