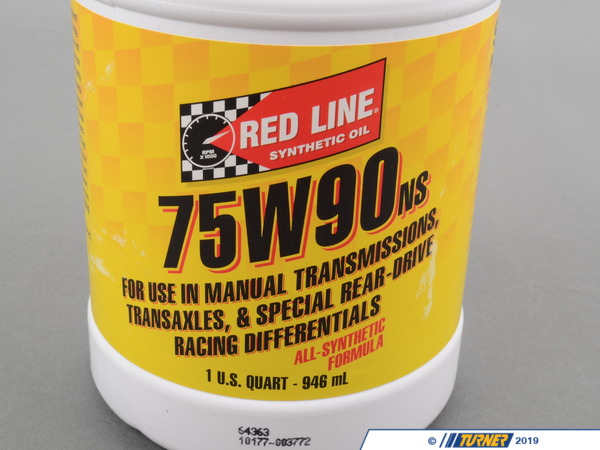 Red Line 75W-90 No Slip Differential Gear Oil
Mfg Part #

TMS4065

Turner Part #

T#

4065

Note:

This product is no longer available.
Product Details
We have been using Red Line Oil in our street cars and race cars for years. Hands-down, it is the Number One brand of high performance lubricant for BMWs. A heavier product that works well over a wide range of loads and temperatures, this GL-5-type gear oil doesn't contain the friction modifiers for limited-slip hypoid differentials. This makes the transmission synchronizers come to equal speeds more quickly, allowing faster shifting and much easier low-temperature shifting. It can also be used in racing limited-slip differentials where weak spring design causes too much wheel spin. Red Line Non Slip is very popular in transmissions and differentials that were not designed to use a friction modifier, such as vintage muscle cars and hot rods, as well as vintage race cars. Since it does not contain a friction modifier, more noise is to be expected. The lockup in the diff, as well as the noise, can be adjusted by added small amounts of Red Line Friction Modifier.

75/90NS is a lighter weight oil and should only be used in applications where the manufacturer or custom diff builder has approved its usage. The NS is not used in any standard BMW differential (see Red Line 75/90 instead which does include friction modifier).

others bought
recently viewed