Sabelt Hero Racing Gloves - Red
A proper pair of racing gloves can make all the difference on your next track day or autocross event. Aside from the obvious protection they afford in an unfortunate situation, the grip and increase in control is a welcomed addition when you're wrestling the car around a complex corner or cone section. Furthermore, depending on what type of racing you do or what track you are at, proper gloves may be requirement of entry. 
The TG-9 glove is a classic and simple design for those that want improved safety and grip without excess bulk. Silicon lining on the palm and fingers gives a "tacky" grip of the wheel without any loss of dexterity. The elasticated wrist gives a secure fit without the need for straps of velcro and the external stitching in the fingers and palm make this a glove that will be comfortable for however long your stint may be. 

Sabelt is a global leader in development and manufacture of original equipment car seats, seat belts, and motorsport products for racing activities. Through advanced and extensive crash test simulation, they are able to offer products that are proven to achieve the highest level of performance and safety. 

T#:
552910
|
Part#:
SATG9R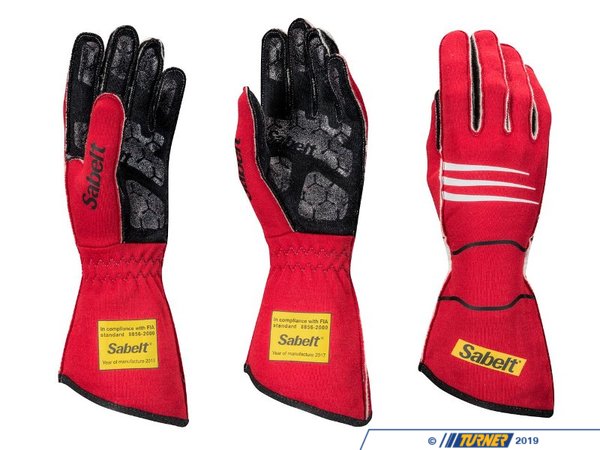 1 of
Select Options HERO TG-8 ROSSO 2018

Direct Ship HERO TG-9 ROSSO 2018

Direct Ship HERO TG-10 ROSSO 2018

Direct Ship HERO TG-11 ROSSO 2018

Direct Ship HERO TG-12 ROSSO 2018

Direct Ship