Turner Motorsport Performance Lightweight Flywheel - N54 - E9x 335, E6x 535, E8x 135
Engineered in-house, we designed this lightweight, single-mass flywheel to provide more than 10 pounds of weight savings over the factory flywheel. While some ultra-lightweight performance flywheels are manufactured from aluminum, our designers opted for a more driveable experience with steel. The mass provided by steel helps dampen vibrations and noise, delivering near-factory refinement with most of the benefits of a lightweight flywheel: quicker throttle response, improved durability (and longevity), and more effective transfer of power to the wheels. 
Modern flywheels are built with additional components that are designed to dampen and minimize vibrations from the engine and transmission. Weight has increased and reliability has decreased. With additional weight more energy is required for it to move. A lightweight flywheel does away with the dual mass design and its additional mass so more energy can be diverted to where it counts most - moving the car. The flywheel and clutch is one of the first areas that engine builders address when making the rotating assembly lighter for race engines. The dampening effect is just not needed on cars that are focused on performance. And with a single-mass flywheel the unreliable DMF design is eliminated.
When it comes to selecting a clutch to pair with a lightweight flywheel, consider the driving you'll be doing. As a single mass flywheel eliminates the dual-mass dampening of the factory flywheel, to retain the lowest noise, lowest harshness driving experience possible, select a clutch with a dampened disc. For dedicated track cars, a solid clutch hub is appropriate.
*Click here for installation instructions
Our recommendations:
Street: ACT Heavy Duty 
Track: ACT Xtreme for high torque cars or OE 335is LuK (with 440lbs-ft or less)
Features:
Precision machined from 4140 HT heat treated chromoly steel for exceptional toughness, even wear properties, and durability.

Material quality promotes even wear across the entire friction surface
Heat treated to HRC 28-32, tempered to relieve stress and improve dimensional stability and elevated temperatures
Hardness improves wear characteristics

Black oxide coated for corrosion resistance on non-friction surfaces.
8620 steel pilot bearing pin, case hardened and Precision ground for maximum wear resistance.
Precision balanced to exceed OEM specification (G16 spec to 175g-mm).
SFI 1.1 tested and certified to ensure safe operation under extreme operating conditions

SFI 1.1 specifies minimum material properties and requires a 3rd party lab certification test, spinning the flywheel to 1.5x redline for 1 hour to ensure the flywheel will not burst.

Specifically designed to work with N54 architecture clutches
Step height designed to optimize clamp load and maximize the usable range of clutch wear for a long service life
Performance:
Turner Flywheel 18.6 lbs
10 lbs lighter than the factory BMW flywheel (Stock Flywheel 28.9 lbs)
Faster revs
Improved throttle response
Improved acceleration
Sportier driving experience
Stock flywheel weight - 28.9lbs
Turner single mass flywheel weight = 18.55lbs

This item fits the following BMWs with 8 bolt flywheel and build date up to 01/2009 or earlier: 
2008-01/2009 E82 BMW 135i 135is 1M 
2007-01/2009 E90 BMW 335i 335xi 335i xDrive - Sedan 
2007-01/2009 E92 BMW 335i 335is 335xi 335i xDrive - Coupe 
2007-01/2009 E93 BMW 335i 335is - Convertible 
2008-01/2009 E60 BMW 535i 535xi 535i xDrive 

T#:
553672
|
Part#:
000265TMS06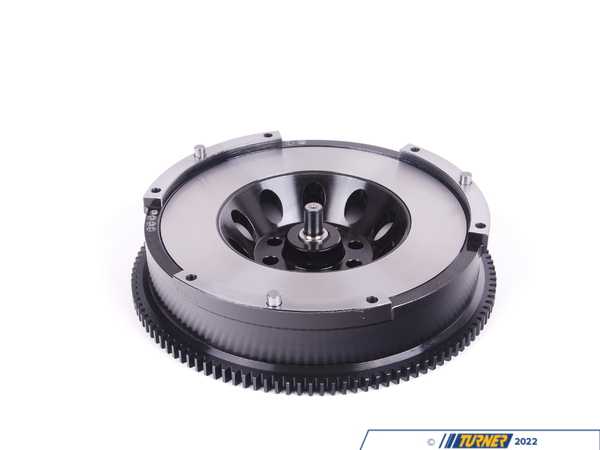 1 of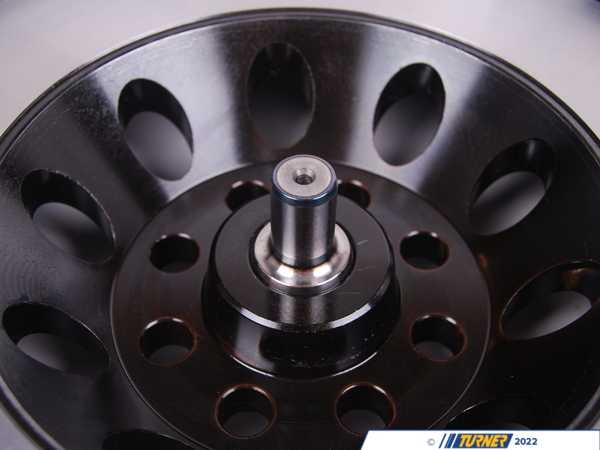 2 of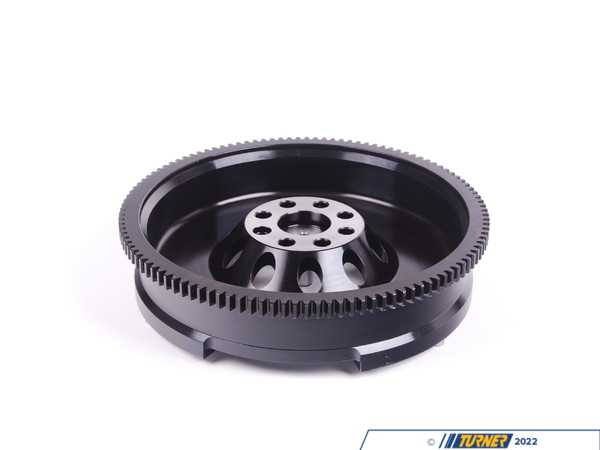 3 of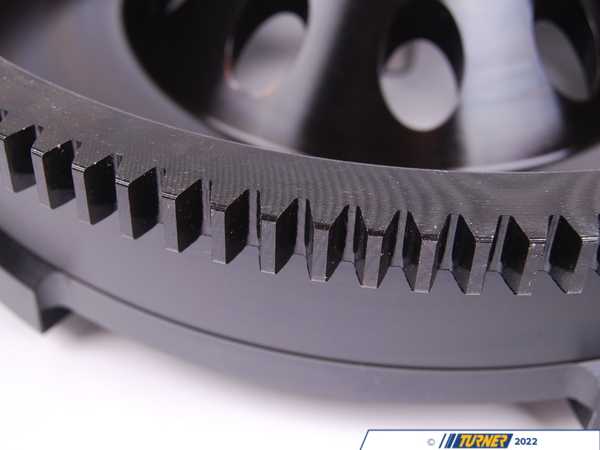 4 of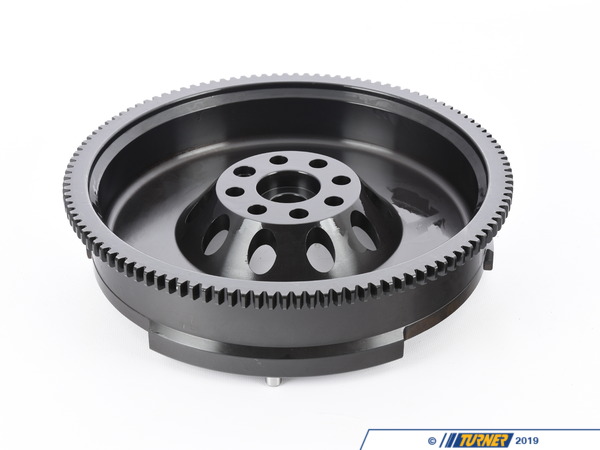 5 of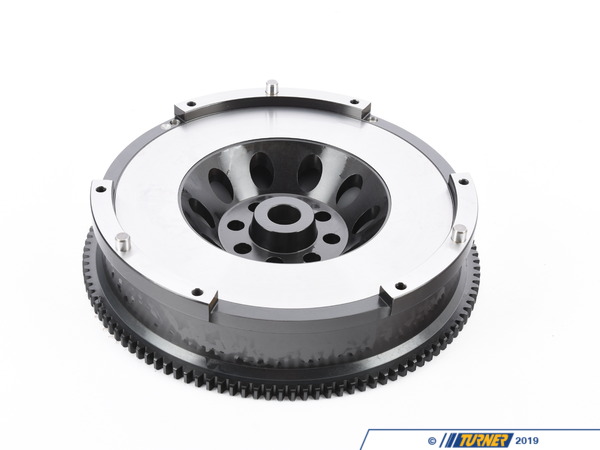 6 of