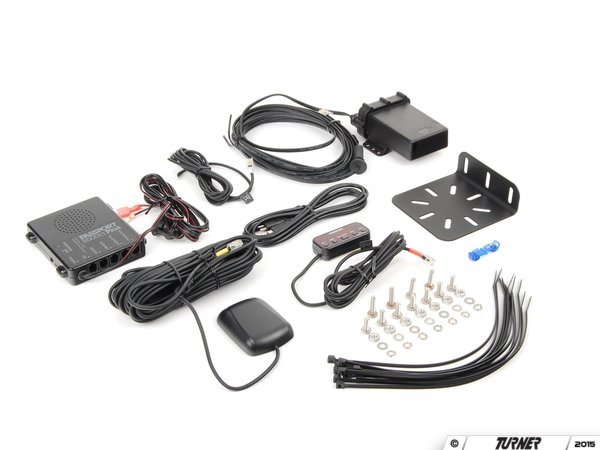 Escort Passport 8500ci Plus Custom Installed Radar/Laser, Red Light & Speed Camera Detector
Mfg Part #

TMS5585

Turner Part #

T#

5585

Brand
Product Details

PASSPORT 8500ci Plus™ Custom Installed Radar/Laser, Red Light and Speed Camera Detector with Patented Speed & Location Intelligence™

The all-new PASSPORT 8500ci Plus provides blistering protection for all radar bands and ultimate laser protection with optional Laser Shifters. GPS technology allows you to lock out false alerts at the touch of a finger and it comes pre-loaded with ESCORT's award-winning DEFENDER™ Database of red light cameras, speed cameras and speed traps.

Based on award-winning radar and laser detection technology, the 8500ci has four easy-to-install components and is fully compatible with ESCORT Laser Shifter™ Pack.

Features:

Discreet Installation - The all-new PASSPORT 8500ci Plus incorporates the performance of the industry's best windshield model, the PASSPORT 8500 X50, into a total built-in discreet defense system. The waterproof Radar/Laser sensor is mounted in the front grill, while the miniature display controller mounts easily in the vehicle's interior. The result is no visible cords and no unwanted attention.
SuperCharged Radar Protection - PASSPORT 8500ci Plus's patented antenna design provides long-range protection against all known radar and laser guns, including "instant-on" and the elusive "POP" mode.
GPS Intelligence - Uses our patented GPS technology to lockout false alarms, (automatic door openers and security motion sensors) by exact location and frequency. The result is the most accurate reporting of real threats in the industry.
Laser "Shifter" Compatible - Need more laser protection in your area? Simply add our optional Laser "Shifters" for the ultimate defense. These remarkable "Shifters" provide the ultimate defense, confusing targeting laser guns automatically once a laser signal is received. Ask for more details. ("Shifting" may not be legal in your area. Check local laws before activating.)
Crystal-Clear Voice Alerts - Unique voice alerts provide crystal clear communications for alerts and menu options.
Safety Camera Data - Comes preloaded with our exclusive DEFENDER™ Database, which is packed with thousands of safety camera locations, including red light cameras, speed cameras and known speed traps located throughout North America. Updates to the DEFENDER™ Database are available through our website. You can also add your own hot spots by using the "Mark Location" feature. Once marked, the PASSPORT 8500ci Plus will provide a unique alert so you're not caught off guard.
Mark Location - The Mark Location feature allows you to mark any location for future reference. Once marked, the 8500ci Plus will provide an alert, accompanied by the label you assigned to it, on the display.
TrueLock - The TrueLock feature allows you to block know false alerts.>
Speed-Based Radar Performance - Unique AutoSensitivity mode varies radar sensitivity based on your vehicle's speed. The result is maximum radar performance when you need it most.
Cruise Alert - The Cruise Alert (CRU) button allows you to modify audible radar and laser alerts when traveling within specified speeds (selectable options range from 30–95 mph).
Exclusive ExpertMeter™ - Tracks and displays up to eight radar signal.
Exclusive SpecDisplay™ - Provides actual numeric frequency for any radar signal.
User-Selectable Preferences - Once installed, PASSPORT 8500ci Plus is ready to use. However, you can also customize it for your unique driving preferences.
High-Resolution Display - Miniature display provides a multitude of installation options. Easy-to-read visual alerts and access to user preferences are clearly visible at a glance.
Brightness Control - Offers 5-levels of display brightness, including Full Dark mode for discreet night driving.
Proprietary TSR Software - Our exclusive software eliminates false alerts from radar-based traffic sensors.
PASSPORT 8500ci Plus Includes: A comprehensive Owner's Manual, Installation Guide, miniature Display Controller, front-mounted Radar/Laser Receiver, 12-volt Interface module with Amplified Speaker, GPS antenna, bi-color LED, Download Cable and all mounting hardware.


others bought
recently viewed