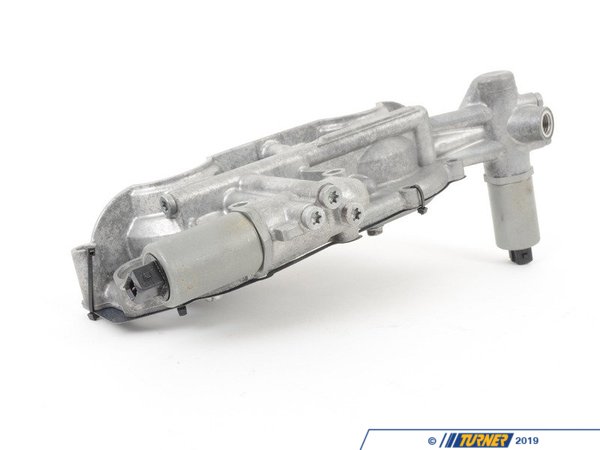 VANOS Unit with Solenoid - Rebuilt - M52tu/M54 - E46 E39 X5 X3 Z4 E60
Mfg Part #

11361440142R

Turner Part #

T#

5776
Price:
Qty
455.00
Free Shipping
Product Details
The BMW VANOS system is integral to the performance of your engine. VAN0S is a variable camshaft timing system that uses oil pressure to move camshaft position depending on engine load and demands. VAN0S is always functioning - retarding or advancing the intake and exhaust cams as needed. So when it's not functioning you really feel the difference. The car will be down on power and torque, especially in the mid-range, and your fuel economy will decrease. There may be other telltale signs - camshaft or VAN0S fault codes, misfires and fault codes, and the dreaded "vanos rattle" that signs like marbles in a coffee can but is actually the bearings allowing too much play in the VANOS piston shaft. A new VAN0S unit will do wonders for your car's performance!

Diagnosis and repair depends on what symptoms you have. Trouble codes and faults can usually be traced to a camshaft position sensor or the solenoid not allowing the VANOS to move. But the rattle is a sure sign that the VAN0S is in need of a rebuild. But be aware that a rattling noise could mean other things as well such as the timing chain or tensioner. The typical lifespan of the Original BMW units is 130-150,000 miles. Our rebuilt VAN0S units use better quality bearings, seals, and o-rings, as well as some other tricks, that work better and last longer. How much longer? We don't really know - in over 10 years of selling rebuilt VAN0S units we've never sold a replacement for them!

Our rebuilt and improved dual VANOS units for the M52TU and M54 engines come complete with rebuilt solenoids, all new seals, o-rings, bearings, and the VAN0S cover gasket. It's ready for installation right out of the box. A core charge applies so we can continue to offer rebuilt units at an attractive price (a third of the price of a Genuine BMW unit!). This rebuilt unit is as complete as possible to get back that missing power and smoothness as quickly as possible.

This item fits the following BMWs:
1999-2005 E46 BMW 323i 323ci 325i 325ci 325xi 328i 328ci 330i 330ci 330xi
1999-2003 E39 BMW 525i 528i 530i
2004-2006 E60 BMW 525i 530i - with M54 engine
2004-2006 E83 BMW X3 2.5i X3 3.0i
2000-2006 E53 BMW X5 3.0i
1999-2002 Z3 BMW Z3 2.3 Z3 2.5i Z3 2.8 Z3 3.0i
2003-2006 E85 BMW Z4 2.5i Z4 3.0i br>
Includes $150.00 core charge to be refunded on return of your rebuildable core.
Kit Contents
| Description | | Qty | |
| --- | --- | --- | --- |
| VANOS Unit with Solenoid - Rebuilt - M52tu/M54 - E46 E39 X5 X3 Z4 E60 | | 1 | |
| $150 - E46 E39 X5 X3 Z4 E60 - Core Charge | | 1 | |
| Core Return Policy Document | | 1 | |
others bought
recently viewed