Body kits include front, side, rear, and other components to completely alter or update the appearance of your BMW. These may not be wild and attention-getting add-ons. We offer many pieces that replicate factory bodywork from M3, M5, M Sport and other BMW factory aero kits. Updating the trim and appearance is a great way to add value and refresh your car's ordinary looks.
 We also have several OE replacements to refresh the exterior of your car. Can't find what you need? Give us a call, we can get anything you need for your BMW.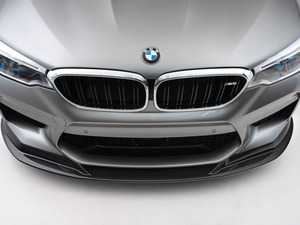 For Pre LCI vehicles only

CAD designed in-house for precision fitment and aggressive styling. No drilling required, installation uses factory mounting holes and supplied hardware!