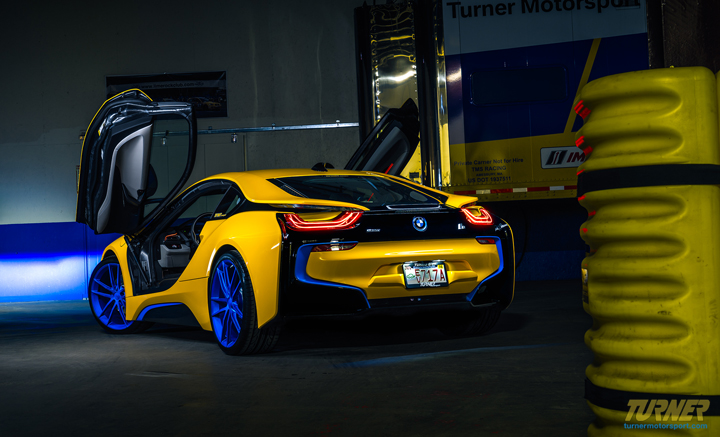 We are always recruiting top talent. Are you a driven, positive-thinking individual and see a position you're interested in? Email your resume and cover letter to
pete@turnermotorsport.com
We offer a clean, fast-paced work environment that is full of energy. Fulltime positions include excellent medical, vision, and dental coverage, retirement plan with employer match, paid vacations and sick time, plus great discounts on parts. Surrounding yourself with both BMWs and like-minded enthusiasts is just another perk of the job.
Last updated 03/28/2017.
It is not every day that an opportunity arises for the dedicated, passionate, knowledgeable BMW enthusiast - but today may be your lucky day.
The BMW Product Specialist will work under the direction of the BMW Brand Manager to develop and maintain a high traffic web catalog of BMW performance and replacement parts. This is a fulltime, in-office opportunity.
Our ideal candidate for this entry-level position will possess sensational verbal and written communication skills with a proven ability to listen to instructions, work in a team environment and successfully resolve issues with a positive and upbeat attitude.
Requirements:
Enthusiasm and profound knowledge of the BMW brand, vehicle marketplace, and current enthusiast trends
Ability to work in a team environment
Ability to be self-motivated
Perform logical market analysis and research for new products and current trends
Assist in development a full line of BMW replacement and performance products via catalog and actual products.
Preferred Qualifications:
Previous experience in a hands on automotive technician environment
Previous experience in product catalog maintenance
Strong computer skills with an excellent proficiency in web and Google suite products
Knowledge and understanding of BMW car forums, blogs, and social media, how they work, and what role they play in product development
Accustomed to working within rapidly-growing companies and comfortable working in a small entrepreneurial environment
Web programming, design skills are a plus but not required for this job
Please include salary expectations along with your resume and cover letter.



Performance ECU Tuning Program Manager
This is a new exciting position and we are looking for an individual to lead the charge of piloting this program into the stratosphere. We have decades of experience racing and tuning BMW cars for the track (and street) and are looking to parlay that experience into exciting performance tunes for the community. The Performance ECU Tuning Program Manager will work with the brand managers to build a catalog of in-house developed performance tunes for use in street and track cars. This is a prime opportunity that does not come about often and will be a rewarding position for the right individual. This is a fulltime position.
Summary of Key Responsibilities:
Leadership of all ECU Performance software development activities throughout the whole product development lifecycle as well as deployment
Develop, update, measure and report team(s) and product performances with monthly KPI's
Maintain, update and report on ECU Performance Software development and deployment to ensure company objectives are met
Build world-class, development and deployment team(s) through clear expectations and objectives
Track progress, communicate risks and escalate timeline and deadline concerns on all vehicle calibrations and deployment methods in a timely manner
Establish best practice ECU software development and standards
Implement documented processes that drive predictable, high quality product and software delivery
Assist in architecting and designing solutions based on strong knowledge of the technologies and business needs
Contribute to the technology strategy, always keeping an eye on the future growth plans of our product
Desired Skills and Experience:
Experience in strategic planning, project pipeline creation and execution.
Knowledge of ECU Performance Software and the ability to manage the entire spectrum of software development.
Experience with implementation of 3rd party software solutions
Ability to perform effectively in a team environment
An energetic and enthusiastic attitude toward vehicle testing and development
Good interpersonal, verbal, and written communication skills
Competencies:
Technical Capacity
Communication Proficiency
Problem Solving/Analysis
Organization Skills
Teamwork Orientation
Time Management
Customer/Client Focus
Large scale project management with timelines and deadlines
Please include salary expectations along with your resume and cover letter.








We are in need of a talented technician and tuning enthusiast to assist our ECU calibrator in crafting high quality performance tunes (like those we offer for the E90 M3, E60 M5, and others). This individual will work under the Performance ECU Tuning Program Manager.

Our ideal candidate for the position will possess excellent verbal and written communication skills with a proven ability to listen to instructions, work in a team environment and successfully resolve issues with a positive and upbeat attitude, as well as the ability to work in a fast paced environment. This is a full time opportunity.
Responsibilities:
Install products to prepare vehicles for dyno testing
Operate chassis dynamometer to assist ECU calibrator in development, testing, and validation of new ECU calibration software
Execute test plans with controlled and consistent methodology as directed by the calibrator
Collect and report data as directed by the calibrator
Analyze data and hardware to understand issues and failures during testing
Perform bench ECU reflashes and direct port reflashes
Load ECU reflash hardware with required software and package for shipment to customers
Maintain cleanliness of shop and R&D facilities
Requirements:
Attention to detail with strong organizational skills
Strong auto mechanical background with high proficiency in engine mechanical systems
Working understanding in electronic engine management systems
Strong level of analytical ability and problem solving skills
Working background with Windows Operating System
Upbeat and positive attitude
Ability to thrive in a fast paced, high urgency environment
Must have clean driving record
High School Diploma
Preferred Qualifications:
Dyno operation experience
Proficient in WinOLS
Engine management diagnosis / repair
Electronics troubleshooting experience
Automotive mechanic education
European automotive knowledge
Please include salary expectations along with your resume and cover letter.