Turner BMW F80 M3 Silverstone Project Car
** Updated 11/12/2015 **
The words BMW and M3 are synonymous with each other. Since the first generation E30 M3 was unveiled at the Frankfurt Auto Show nearly three decades ago, BMWs most iconic and revered model has cemented a legendary reputation around the world as a sports car by which all others are judged.
At Turner Motorsport, we have built our own reputation as one of North America's premier suppliers of BMW OEM and performance parts, particularly with each generation of BMW M3. Throughout our 20+ years in the industry we have constantly pushed the envelope the technology and performance for BMWs, using knowledge gained on the road and on the race track. In order to continue to be at the forefront of offering the latest in peformance for your BMW, it was only natural that we get our hands on the latest and greatest from BMW.
Our first F80 M3 was Sakhir Orange combined with carbon structure cloth interior so to change it up a bit we chose Silverstone with the Silverstone extended leather interior which is a classic BMW color that works on any modern BMW.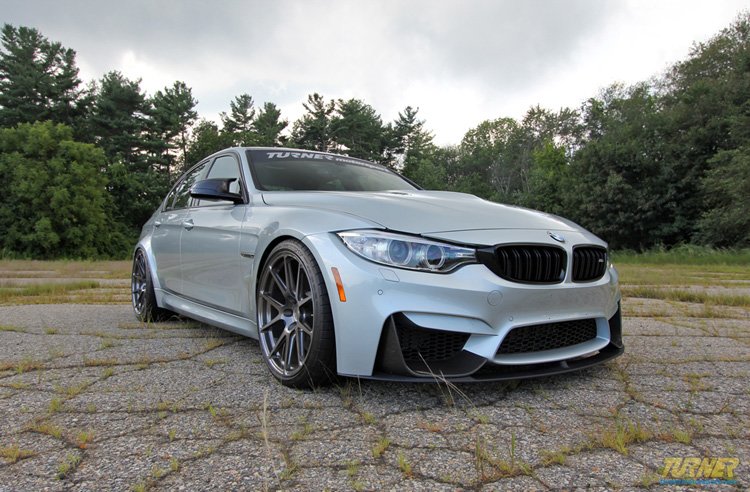 The F80 M3 is a drastic departure from all previous generations of BMW M3s. In order to maintain adequate power and performance figures with increasingly efficient engines, BMW changed their engine philosophy throughout their entire vehicle range. With the introduction of the current generation of M5 and M6, BMW gave birth to a new er