G30 Fuel System Tools
Service your BMW fuel system correctly with the recommended tools for the job. Our offered O-Ring tools and other specialty service equipment are gathered on this page for you to confidently tackle your fuel system maintenance or modification.

For accurate results, specify your model below.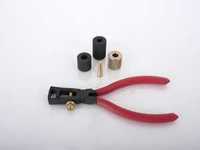 At almost half of the normal cost of Genuine BMW Installation Tool - No. 130190, this Schwaben BMW Fuel Injector O-Ring Tool Set is a perfect alternative to save money and ensure your have the proper tool for the job when it come time to service your fuel system. Make sure the job is done correctly the first time with this specialty item, relieving frustration and saving time all while preventing you from damaging critical seals or the injector itself that could otherwise be damaged if using the wrong tools for the job.
This tool set includes all of the same components you would get with the BMW tool, the seal cutting pliers and seal installation components, made to exact specifications for perfect operation.

Part #: 023883SCH01A
In Stock
Free Shipping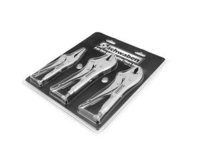 No more pinched fingers or dropping as they unlock. This style locking lever is all one hand operation. Can be unlocked with lower finger while still gripping plier. Others require a two hand operation.
Features:
7" Straight Jaw Locking Pliers
7" Curved Jaw Locking Pliers
6" Needle Nose Locking Pliers

Part #: 008917SCH01A
In Stock

Free Shipping
on orders $199 and up