BMW X3 F25 Axleshafts & Half-Shafts

We offer front and rear axle shafts for your BMW. BMW all wheel drive models front axle shafts are common failure items. We recommend inspecting the rubber boots regularly as a preventative measure. If the CV joints of the axle shaft are exposed to water and dirt they are very likely to fail prematurely.

For accurate results, specify your model below.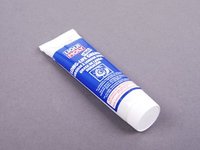 Made specifically for long periods of lubrication for extremely high bearing pressures and high pressure surface contact, this grease with the added MoS2 Anti-Friction modifier is great for things such as c.v. joints, bearings, guides, and spline shafts.
Long term protection for frictions heavy components.
Liqui-Moly is a German chemical company that offers top of the line engine oils, additives, and car care products that are designed to extend the life of your engine and ensure the best lubrication and cleanliness off engine and transmission components possible. With more than 50 years of experience and reviews across the world from magazines and race teams, Liqui-Moly proves time and time again why they are one of the most innovative lead forces of performance automotive chemicals in the world.

Part #: 2003
In Stock

Free Shipping
on orders $199 and up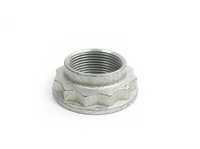 This is the axle nut that is used on some cars as the rear axle nut or rear output shaft nut. On all wheel drive models it may also be used as the front axle shaft nut. This nut requires a 36mm socket that we sell below.
This item fits the following BMWs:
2008+
E82 BMW
128i 135i 1M Coupe
1995-1998
E36 BMW
M3
1999-2005
E46 BMW
325i 325ci 325xi 330i 330ci 330xi M3
2006-2011
E90 BMW
325i 325xi 328i 328xi 328i xDrive 330i 330xi 335d 335i 335xi 335i xDrive M3 - Sedan
2006-2012
E91 BMW
325xi 328i 328xi 328i xDrive - Wagon
2007-2012
E92 BMW
328i 328xi 328i xDrive 335i 335is 335xi 335i xDrive M3 - Coupe
2007-2012
E93 BMW
328i 335i M3 - Convertible
1997-2003
E39 BMW
525i 528i 530i 540i M5
2004-2010
E60 BMW
525i 525xi 530i 530xi 528i 528xi 528i xDrive 535i 535xi 535i xDrive 545i 550i M5
2010+
F07 BMW
535i GT, 535i xDrive GT, 550i GT, 550i xDrive GT
2011+
F10 BMW
528i 528i xDrive 535i 535i xDrive 550i 550i xDrive
2004-2010
E63 BMW
645ci 650i M6
2012+
F12 BMW
640i 650i
1995-2001
E38 BMW
740i 740il 750il
2002-2008
E65 BMW
745i 745li 750i 750li 760i 760li
2009+
F01 BMW
740i 740li 750i 750li 750i xDrive 750li xDrive 760li
1990-1999
E31 BMW
840i 840ci 850i 850ci 850csi
2004-2010
E83 BMW
X3 2.5i X3 3.0i X3 3.0si
2011+
F25 BMW
X3 xDrive28i X3 xDrive35i
2000-2006
E53 BMW
X5 3.0i X5 4.4i X5 4.6is X5 4.8is
2007-2013
E70 BMW
X5 3.0si X5 4.8i X5 xDrive30i X5 xDrive35d X5 xDrive35i X5 xDrive48i X5M
2008+
E71 BMW
X6 xDrive35i X6 xDrive50i X6M
1998-2002
Z3 BMW
M Roadster M Coupe
2006-2008
E85 BMW
Z4 M Roadster M Coupe
2000-2003
E52 BMW
Z8 Roadster

Part #: 33411133785
In Stock

Free Shipping
on orders $199 and up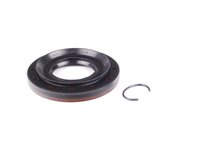 This is the OEM rear differential output shaft seal with lock ring (90X44X10). Leaking differential seals can lead to failure of the rubber axle shaft boots. We recommend replacing the shaft seals whenever the axles are removed.
This item fits the following BMWs:
2008-2010
E82 BMW
128i
2008-2010
E82 BMW
135i with Automatic Transmission
1999-2005
E46 BMW
323i 323ci 325i 325ci 325xi 328i 328ci 330i 330ci 330xi
2006-2011
E90 BMW
325i 325xi 328i 328xi 328i xDrive 330i 330xi - Sedan
2006-2012
E91 BMW
325xi 328i 328xi 328i xDrive - Wagon
2007-2013
E92 BMW
328i 328xi 328i xDrive - Coupe
2007-2013
E93 BMW
328i - Convertible
2008-2013
E9X BMW
335i 335xi 335i xDrive - Sedan, coupe convertible
1997-2003
E39 BMW
525i 528i 530i
2004-2010
E60 BMW
525i 525xi 530i 530xi 528i 528xi 528i xDrive
3/2007-2010
E60 BMW
535i 535xi 535i xDrive with automatic transmission -(not for sport automatic)
2013+
E84 BMW
X1 sDrive28i X1 xDrive28i X1 xDrive35i
2004-2010
E83 BMW
X3 2.5i X3 3.0i X3 3.0si
2011-2012
F25 BMW
X3 xDrive28i
2011+
F25 BMW
X3 xDrive28d X3 xDrive35i
2015+
F26 BMW
X4 xDrive35i
2000-2006
E53 BMW
X5 3.0i X5 4.4i X5 4.6is
2003-2008
E85 BMW
Z4 2.5i Z4 3.0i Z4 3.0si
2009+
Z4 BMW
Z4 sDrive28i Z4 sDrive30i

Part #: 33107505604
Ships on Jan 19, 2018

Free Shipping
on orders $199 and up