BMW Detailing Gear
Detailing Gear
Having the right tool for the job is critical to keep your car showroom clean. Whether you are looking for just the right applicator for waxes and polishes or the best spray nozzle in the world. Our range of detailing gear and cleaning tools covers the needs of both a daily driver, or a concours showpiece. Choose from our selection of Griots Garage and other products.

For accurate results, specify your model below.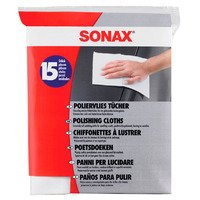 Fluffy, soft high quality polishing cloth. The ideal accessory for radiant polishing results. Gentle on paintwork; leaves no scratches. The structure of the cloth guarantees that paintwork care products are fully utilized. Resistant against solvents.Set of 15.
Part #: 422200

Free Shipping
on orders $200 and up