Turner Motorsport Street/Track Front Fixed Camber Plates - E36 M3 1995
One of the tricks for getting your BMW to handle better is to add negative camber to the front wheels. This will put more of the tire's width in contact with the ground during cornering. With more rubber there is more grip. BMWs typically have less camber in the front to create understeer. But if you're running a stock setup on the track or autocross you are giving up speed and time as the front tires run out of grip sooner than they should.

Increasing the negative camber of your 1995 E36 M3 will reduce understeer and prolong the life of your tires when used on the track. These plates simply bolt on top of the factory upper strut bearings and increase negative camber by 2 degrees. We maximized the available camber available with a stock-diameter sized spring. Vehicle height in the front will be raised by .25". We also added material to the surface area of the mount to increase stiffness of contact area, therefore reducing the strut tower deformation and increasing the strength of the strut towers. Fixed mount camber plates are legal for many racing and autocross classes. These are the perfect camber solution when adjustable plates are not allowed in your class.
Instructions for Turner 1995 E36 M3 Front Fixed Camber Plates

This item fits the following BMWs:
1994-1995 E36 BMW M3

Turner Motorsport
T#:
1066
|
Part#:
TSU3680455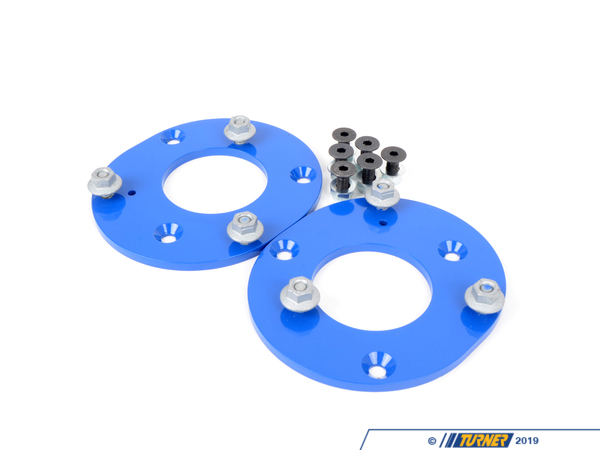 1 of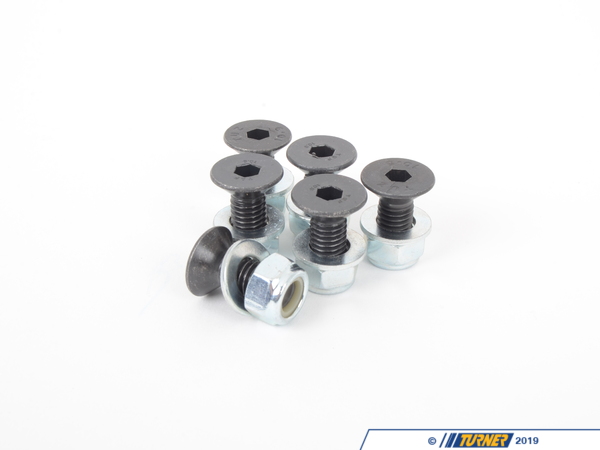 2 of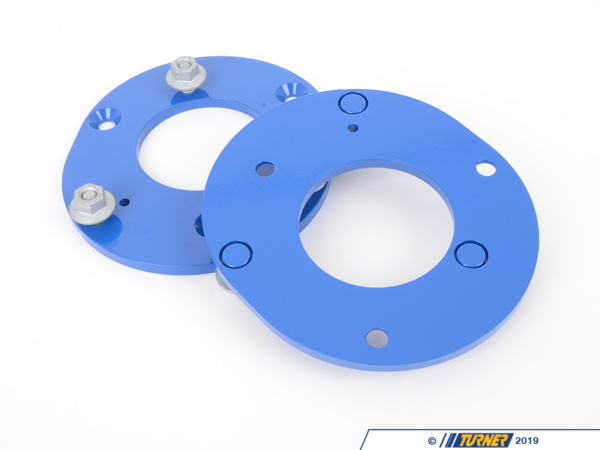 3 of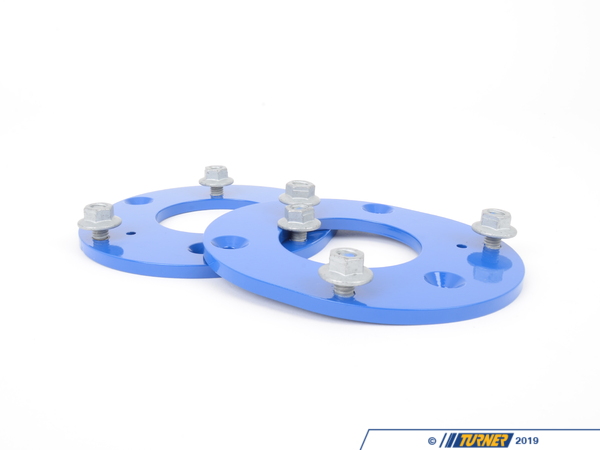 4 of
5 of