E36 M3 1995-1999 KW Coilover Kit - Clubsport
Adjustable Rebound & Compression Damping, Front Camber Plates & Stiffer Springs

KW Clubsport coilovers was developed for E36 M3 owners who demand a better handling car when participating in track day events, but also require a setup that could be used every day. The Clubsport was specifically designed for the Nordschleife using track day tires. By using the adjustable camber mounts, the suspension geometry can be adjusted to the requirements of tires and the intended use. The mentioned adjustment options combined with the independently adjustable rebound and compression damping technology allow a suspension setup according to the vehicle load, tire characteristics and different track conditions. KW Clubsport meets every demand regarding a coilover for the usage on the road and the race track.

KW Clubsport suspension kits are independently adjustable in compression and rebound and include high performance racing springs. Racing front camber plates are included for further performance. KW Clubsport guarantees excellent handling, best performance, highest agility and fantastic lap times.
Height adjustable coilovers - Front - 30-60mm, Rear - 20-45mm
Performance setup for the racetrack
Dampers in compression & rebound forces independently adjustable
Use of high performance linear race springs: Front 685 lbs/inch, Rear Progressive.
Stainless steel technology "inox-line"
Includes front camber plate mounts
Fitment note: wheel spacers may be required depending on wheel sizing and offset.
KW Clubsport Development and Testing

This item fits the following BMWs:
1995-1999 E36 BMW M3 

KW Suspension
T#:
11679
|
Part#:
35220812
1 of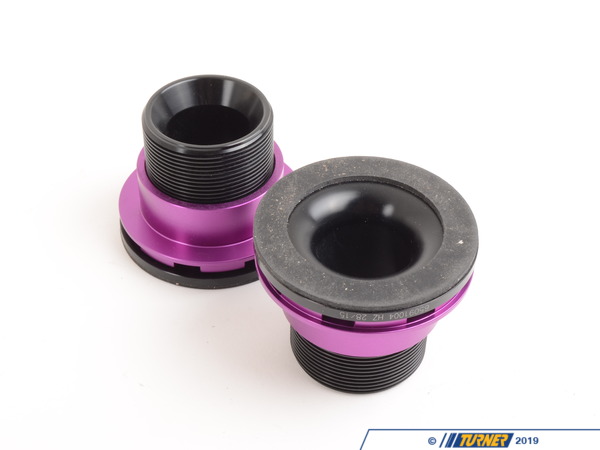 2 of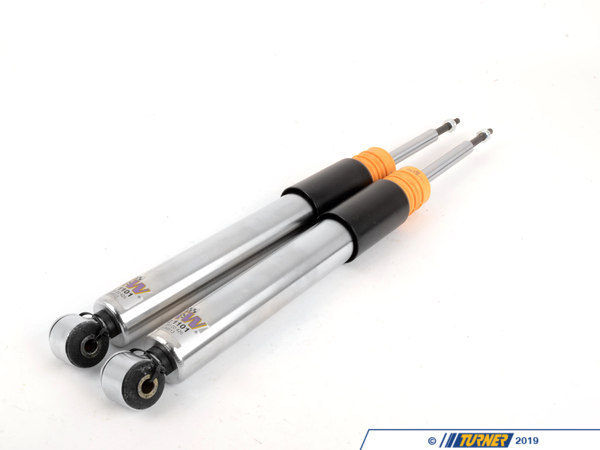 3 of
4 of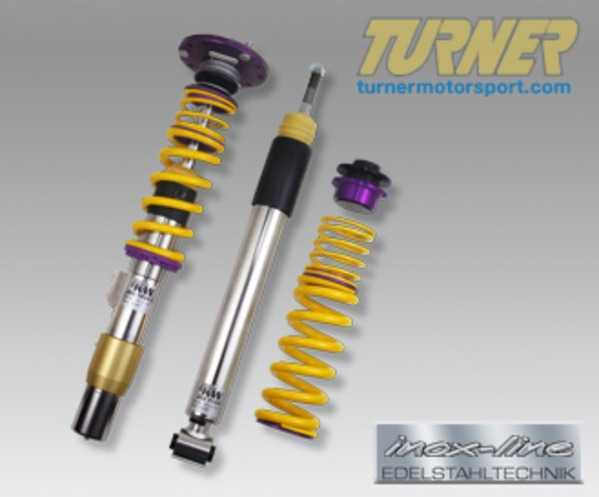 5 of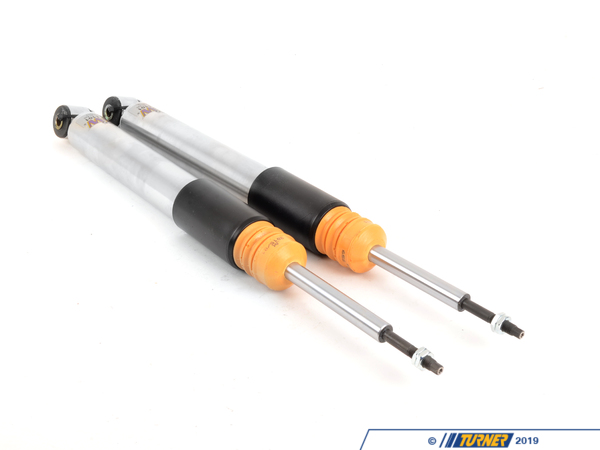 6 of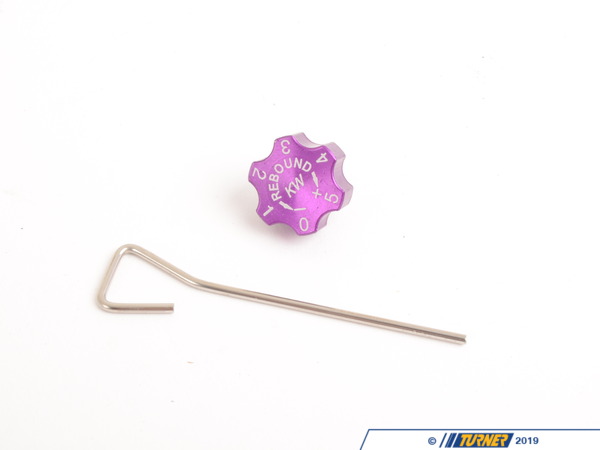 7 of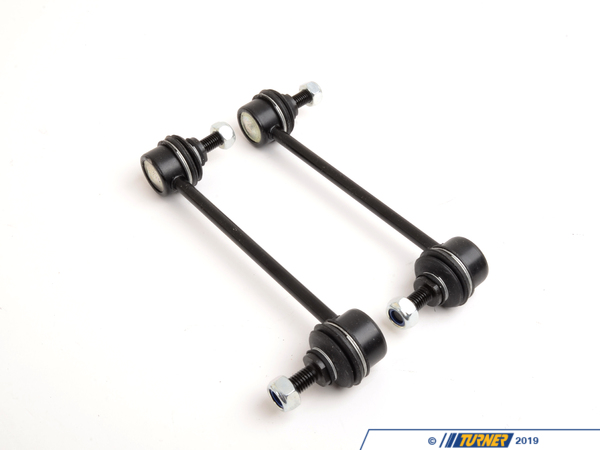 8 of
9 of
10 of
11 of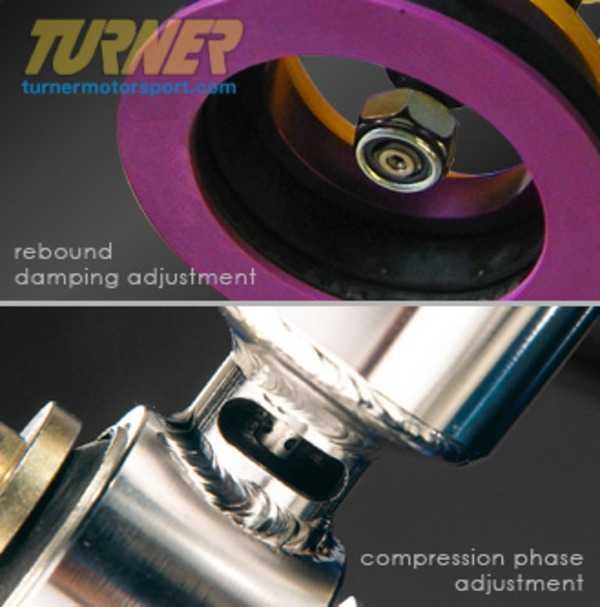 12 of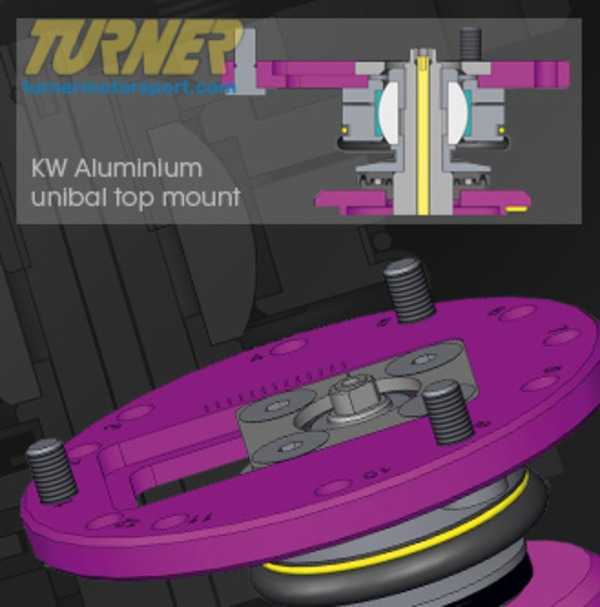 13 of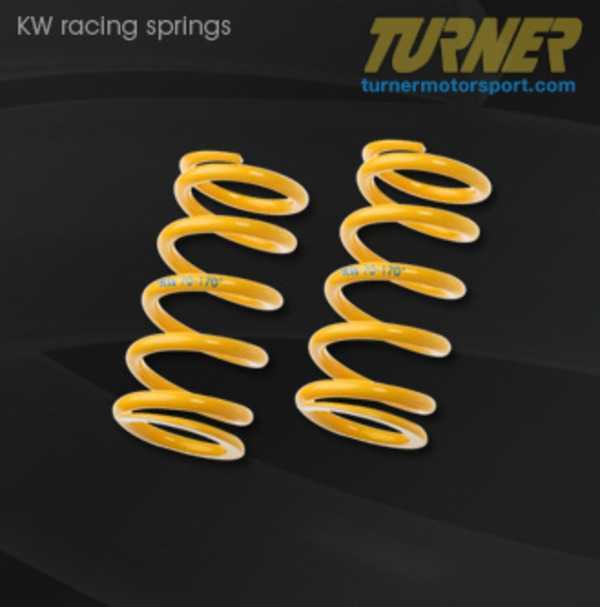 14 of