Genuine BMW Hood and/or Trunk Emblem - Fits Most BMWs
Is your BMW's emblem faded, chipped, peeling or even MISSING? A new Genuine BMW hood or trunk badge is an easy and inexpensive way to treat your BMW and spruce up its looks. Best of all, it takes only minutes to change! This is the current plastic replacement roundel emblem that BMW sells. An all metal version is also available for vintage BMWs. Grommets sold separately. 

Click here for installation instructions.

Read This - This emblem can fit the hood, or the trunk, or both - depending on your model. BMW used this emblem in both locations on some cars but on some other models they may have used a different emblem in that location. Refer to the list below for specifics on what this emblem fits. If the emblem you need is not listed, see the rest of emblems for sale on our site. If you have futher questions please give us a call - we'd love to help you get the right BMW emblem for your car and avoid confusion and returns later on.

 
+ Emblem Application Specifics
(click here to check your car)
Fits the following BMWs:
Hood Emblem
1970-1976 2002 BMW 1600 2002 2002tii
1 Series
2008+ E82 BMW 128i 135i
3 Series
1977-1983 E21 BMW 320i 323i
1984-1991 E30 BMW 318i 318is 318ic 325e 325es 325i 325ic 325is 325ix M3
1992-1998 E36 BMW 318i 318is 318ti 318ic 323is 323ic 325i 325is 325ic 328i 328is 328ic M3
1999-2005 E46 BMW 323i 323ci 325i 325ci 325xi 328i 328ci 330i 330ci 330xi M3
2006+ E90 BMW 325i 325xi 328i 328xi 328i xDrive 330i 330xi 335i 335xi 335i xDrive M3
2007+ E92 BMW 328i 328xi 328i xDrive 335i 335is 335xi 335i xDrive M3
2007+ E93 BMW 328i 328xi 328i xDrive 335i 335xi 335i xDrive M3
5 Series
1976-1981 E12 BMW 528i 530i
1982-1988 E28 BMW 524td 528e 533i 535i 535is M5
1989-1995 E34 BMW 525i 530i 535i 540i M5
1997-2003 E39 BMW 525i 528i 530i 540i M5
2004-2010 E60 BMW 525i 525xi 530i 530xi 528i 528xi 528i xDrive 535i 535xi 535i xDrive 545i 550i M5
6 Series
1982-1989 E24 BMW 633csi 635csi M6
2004+ E63 BMW 645ci 650i M6
7 Series
1981-1987 E23 BMW 733i 735i
1988-1994 E32 BMW 735i 735il 740i 740il 750il
1995-2001 E38 BMW 740i 740il 750il
2002-2008 E65 BMW 745i 745li 750i 750li 760i 760li
2009+ F01 BMW 750i 750li 750i xDrive 750li xDrive 760li
X series - SAV
2004-2010 E83 BMW X3 2.5i X3 3.0i X3 3.0si
2011+ F25 BMW X3 xDrive28i X3 xDrive35i
2000-2006 E53 BMW X5 3.0i X5 4.4i X5 4.6is X5 4.8is
2007-2013 E70 BMW X5 3.0si X5 4.8i X5 xDrive30i X5 xDrive48i X5M
2007-2014 E71 BMW X6 xDrive35i X6 xDrive50i X6M
Z Series
1997-2002 Z3 BMW Z3 1.9 Z3 2.3 Z3 2.5i Z3 2.8 Z3 3.0i M coupe M Roadster


Trunk Emblem
3 Series
1984-1991 E30 BMW M3
1992-1998 E36 BMW 318i 318is 318ti 323is 325i 325is 328i 328is M3 - Not for Convertibles
5 Series
1989-1995 E34 BMW 525i 530i 535i 540i M5
2004-2010 E60 BMW 525i 525xi 530i 530xi 528i 528xi 528i xDrive 535i 535xi 535i xDrive 545i 550i M5
2011+ F10 BMw 528i 528i xDrive 535i 535i xDrive 550i 550i xDrive M5
7 Series
1981-1987 E23 BMW 733i 735i
1988-1994 E32 BMW 735i 735il 740i 740il 750il
1995-2001 E38 BMW 740i 740il 750il
2009+ F01 BMW 750i 750li 750i xDrive 750li xDrive 760li
Z Series
4/1/1999-2002 Z3 BMW Z3 1.9 Z3 2.3 Z3 2.5i Z3 2.8 Z3 3.0i M Roadster - not for coupes
2003-2008 Z4 BMW Z4 2.5i Z4 3.0i Z4 3.0si Z4 M Roadster - not for coupes

Known exceptions (this emblem does not fit the following applications):
E12 trunk, E21 trunk, E23 trunk, E24 trunk, E28 trunk, E30 (non-M3) trunk, E36 convertible trunk, E39 trunk, E46 trunk, E90/E91/E92/E93 trunk, E63/E64 trunk, E65 trunk, E82 trunk, E83 X3 trunk, E53 X5 trunk, E70 X5 trunk, E71 X6 trunk, Z1 trunk, Z3 trunk, MZ3 trunk, Z4 Roadster hood, Z4 M Roadster hood

Genuine BMW
T#:
1302
|
Part#:
51148132375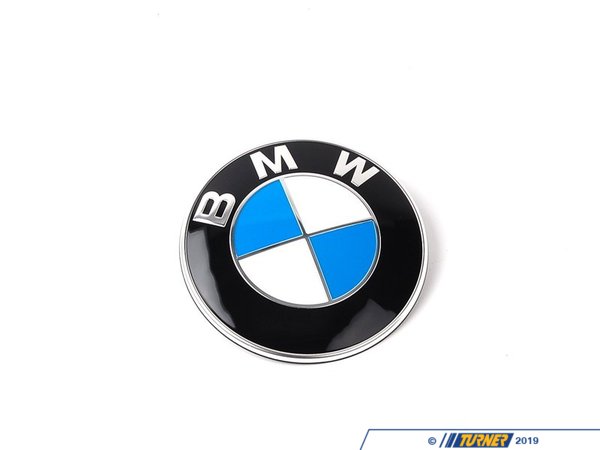 1 of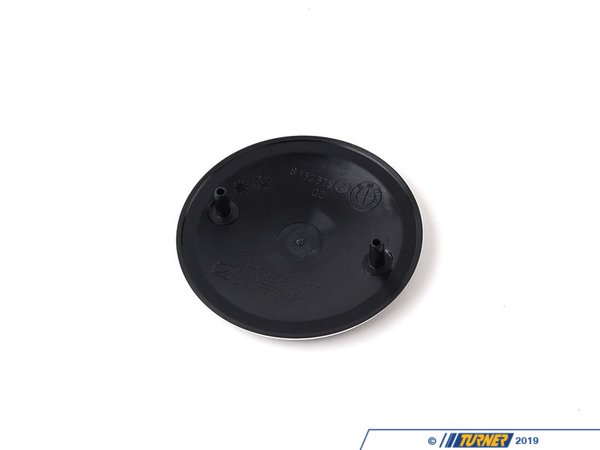 2 of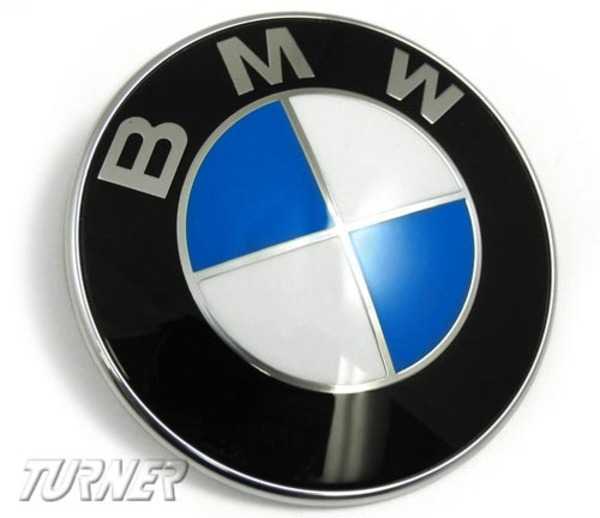 3 of
4 of