E82 135i Original BMW N55 Midpipe
This factory midpipe from the N55 135i is a sound enhancement when used on the twin-turbo N54 models. This N55 midpipe does not have the secondary catalytic converters in place that the N54 cars had. Instead there are straight pipes leading to the resonator. Without the secondary catalytic converters in place the exhaust is louder and with more of a burble and rumble. It's a great first upgrade to make the N54 engine a bit louder and more aggressive! The problem with turbo engines is that the turbo itself will dampen the sound and make the engine harder to hear. And the N54 135i engine is further dampened by the secondary cats. This can be a problem on the track when you want other drivers to be able to hear you. This center section will restore some of that lost volume and open up the N54 engine. With less backpressure the turbos can spool up faster which will make a modest power improvement. There's an added bonus for the 1M coupe - drastically reduced droning at light throttle.

This is the factory BMW N55 midpipe. It's a direct fit to either the N54 or N55 engined cars with all of the correct bends and crimps to fit the E82 or E88 chassis. But it will only change the sound characteristics for cars with the N54 engine. The N54 and N55 use the same exhaust gaskets, rings, and hangers.
This product modifies (but does not remove or defeat) emissions equipment. For this reason this product may not be CARB compliant, and therefore not emissions legal in some states. Consult local laws and regulations in your area. For more information on this product, feel free to contact our sales department.
This item fits the following BMWs:
2008-2013 E82 BMW 135i 1M Coupe

Genuine BMW
T#:
13211
|
Part#:
18307599743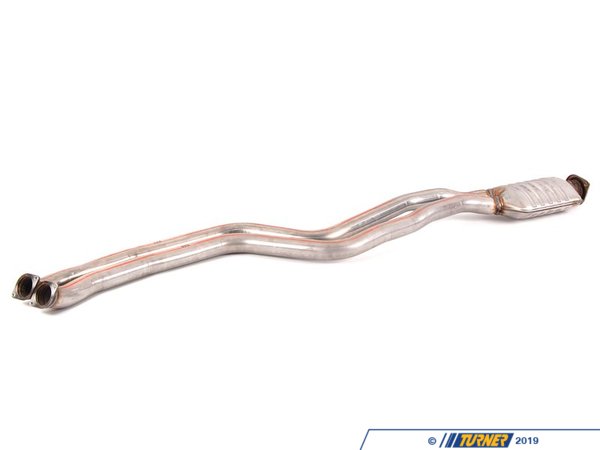 1 of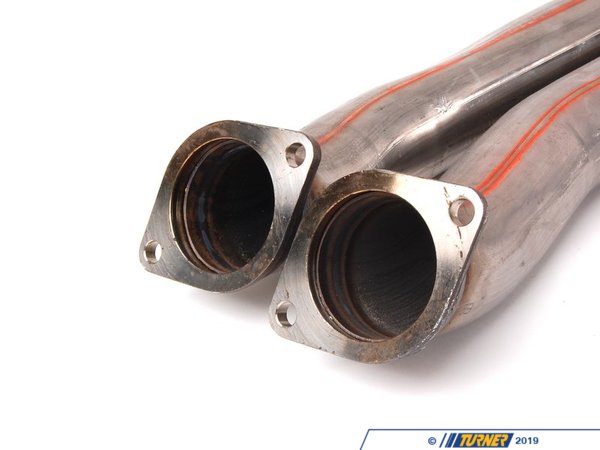 2 of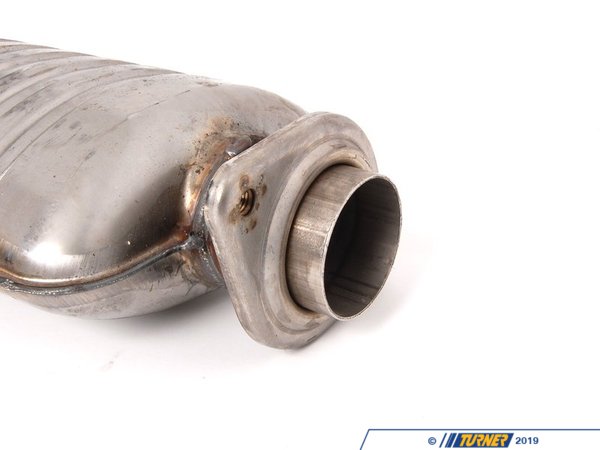 3 of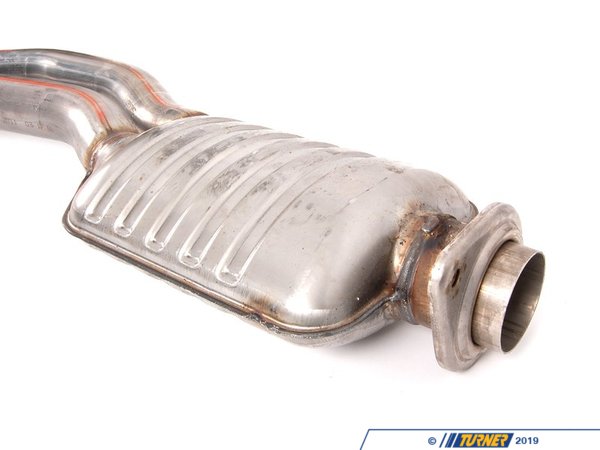 4 of
5 of
6 of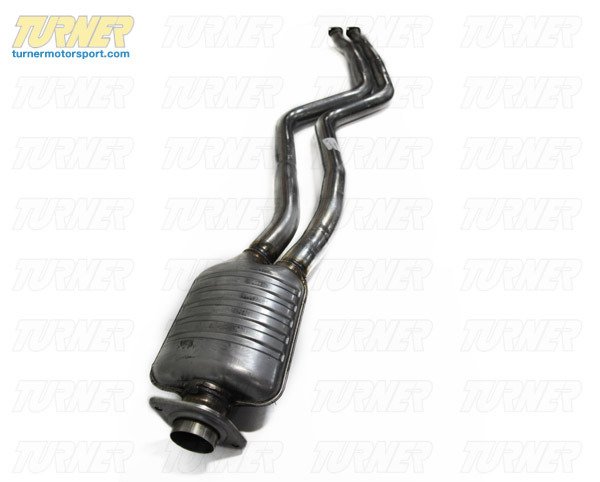 7 of
Expected Ship Date: 2-5 Days