E36 M3 Supersprint Euro Tubolare Headers (Upgrade for US Cars)
Free ground shipping!
Supersprint makes these tubular stainless headers for the Euro-spec E36 M3 but they make a great upgrade when fitted to highly tuned US models. The Euro exhaust uses larger diameter tubing because the Euro engines move so much air at high RPM. A US car with all of the typical bolt-on upgrades can also benefit from these larger pipes as it allows the engine to move the exhaust gasses easier. If you have the M50 manifold, cams, head work, or even forced induction, don't let your exhaust be your weakest link! Less work means more torque and horsepower are freed up to actually propel the car. These Euro headers are beautifully engineered and crafted from 304 stainless and feature mandrel bends and an equal length layout. An O2 sensor bung is built into each bank (or keep them plugged if not needed).

Supersprint exhaust is widely recognized as the leader in complete exhaust system upgrades - extremely high quality, well designed for optimal flow, and amazing sound. Even at a premium price Supersprint is an unbeatable exhaust design because every aspect is done to such a high level. Most Supersprint systems are built with larger diameter piping to improve exhaust flow which helps the engine do less work and make more horsepower! Supersprint exhausts generally run at a premium over other systems but no other system on the market can match their quality, performance, or reputation!

Note for all E36 models: the Euro exhaust has a very different layout than the US models. These headers are for the Euro M3 and will only fit US cars when used with the rest of the Euro exhaust system (center section with muffler) or a custom exhaust from these headers back.
Note for 96-99 models: these headers include O2 sensor bungs but no ports for the US secondary air pump. Therefore, these Euro headers are not intended for street-based cars and should only be used for racing or track use with special software, OBD-I conversion, or stand-alone engine management. In addition, the headers may have to be modified to properly block off the seconday air pump ports.
section:headers
connects to:Supersprint Euro center resonator or custom exhaust
material:T304 stainless steel
This part alters or deletes the emissions equipment on your car. Because of this, we require a waiver of emissions compliance to be signed and sent in to Turner Motorsport. You can download the waiver here.


This item fits the following BMWs:
1992-1995 E36 BMW 325i 325is 325ic M3
1996-1999 E36 BMW 328i 328is 328ic M3 (see note above)

Supersprint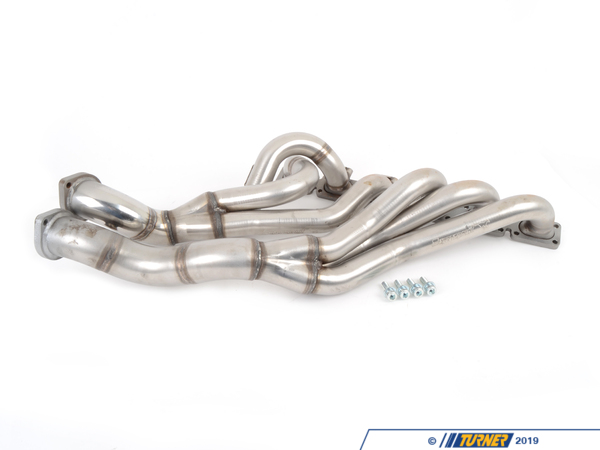 1 of
2 of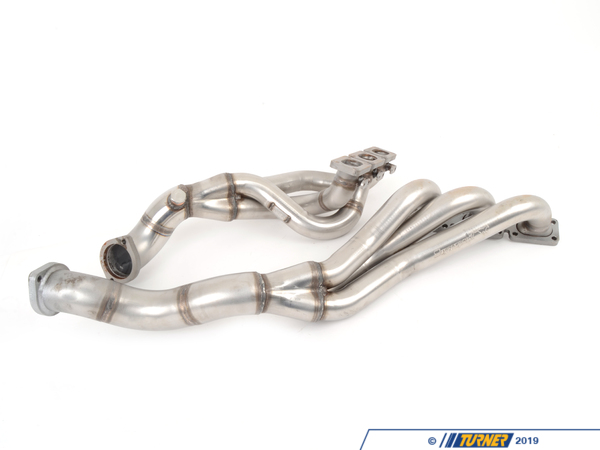 3 of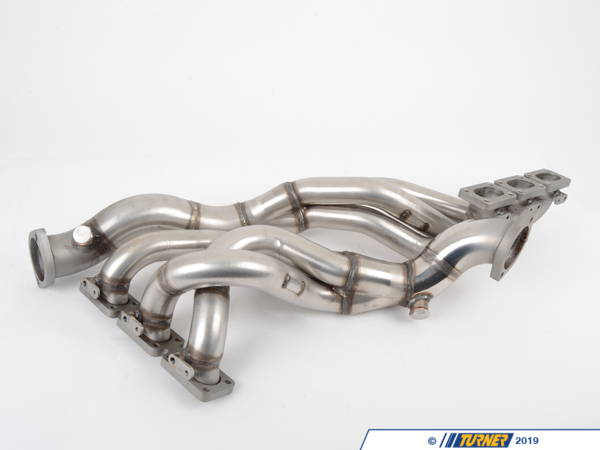 4 of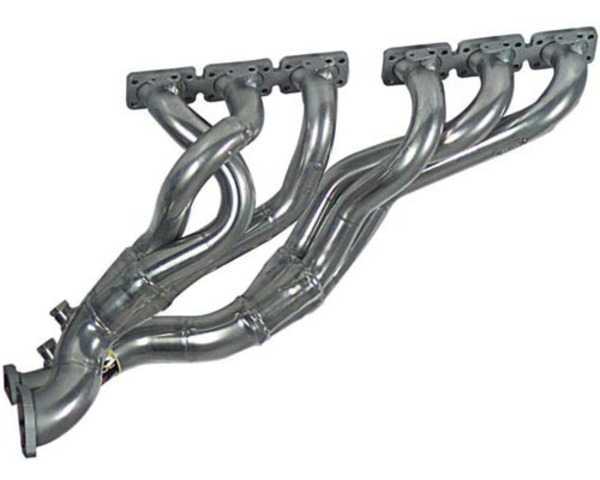 5 of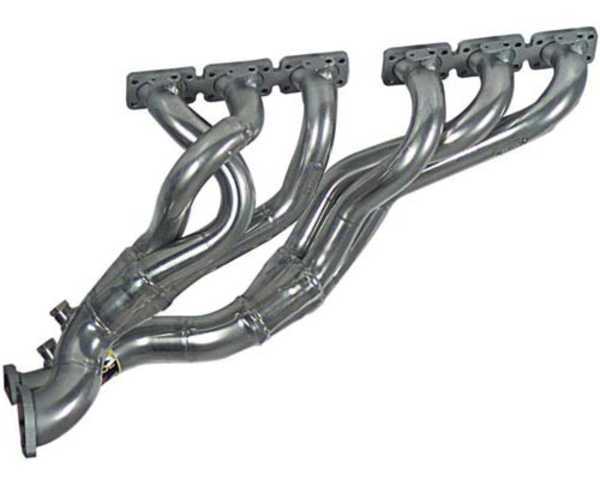 6 of