E60 525i/530i 04-05 Borla Sport Exhaust - Cat-Back Resonator, Muffler
Section: front section, rear muffler
Installation: bolt-on to header/cat, clamp and bolts elsewhere
Tip Style: dual round 90mm Borla angle cut
Power Gain: +5hp

This Borla exhaust for the 2004-2005 E60 525i and 530i has a much deeper and aggressive sound than the stock muffler system. If you have felt that you're missing out on hearing the BMW six-cylinder then this is a great upgrade for you. This Borla system replaces the entire E60 factory exhaust system and includes a center resonator and freer-flowing rear muffler. It mounts to the factory header/catalytic converter making for a true cat-back exhaust. This exhaust is tuned for the 525i/530i to make more rumble and throatier sound than the original without being excessively loud. It sounds much more like the V8 models! Borla also builds this exhaust to be lighter than the original - improving performance by decreasing weight.

Every Borla is made with 304 stainless steel for the internals and muffler body. Unlike other systems that can use coated aluminum, mild steel, or 409 stainless, the Borla uses true 304 stainless on the inside as well as the outside. This prevents the muffler from rusting and deteriorating from the inside out. Borla guarantees every muffler with a 1,000,000 mile warranty. Turner Motorsport has been the leading Borla dealer for BMW exhausts since we sold our first system in 1996, including using Borla Exhausts on every Turner BMW racecar.

Applications:
2004-2005 E60 BMW 525i 530i - not for Xi models.

Borla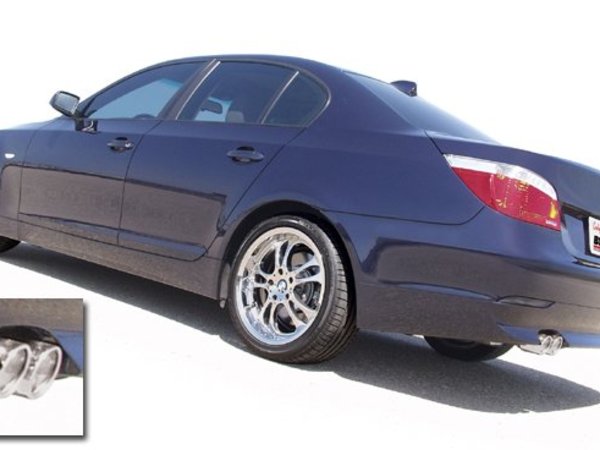 1 of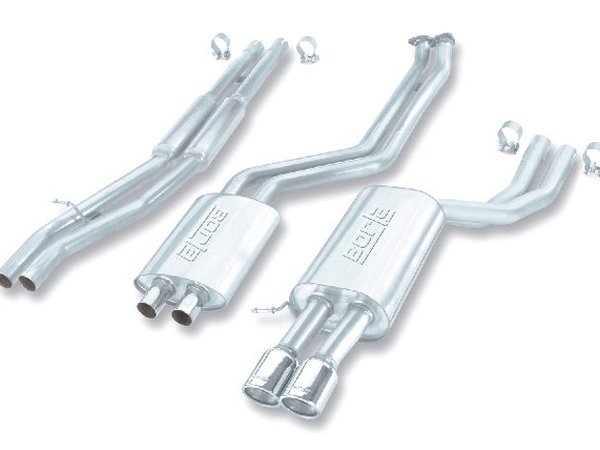 2 of
Direct Ship, Ship ETA Nov 5, 2020