Wheel Pin Tool for Changing Wheels or Measuring Spacers
This old-fashioned tool serves a number of purposes - A) It's a must-have for changing wheels. B) It's also useful for mocking a wheel on the hub to measure for spacer thickness. It's inserted into one of the bolt holes by hand and easily slides out when done.

A) This wheel pin (wheel stud) makes changing wheels a snap. When it's pressed into the wheel hub, the new wheel slides right over it and each bolt hole lines up perfectly. No more wrangling with a wheel/tire to get the bolts to line up! After installing your other wheel bolts, slide this out of the wheel and replace it with the last wheel bolt. We love this tool over all others because it's so easy to use. This tool slides into the bolt hole - it's not threaded so there's no danger of cross-threading or damaging the threads inside. And it's not affected by rust or other contaminants. Most BMW tool kits come with this tool already so it's easy to store and every BMW mechanic will be familiar with it.

B) If you're trying to figure out what size spacer to use this tool can make things easier. With the pin pressed in to the hub you can then slide M12 washers over it to mimic the thickness of a spacer. The extra length of this pin allows you to slide the wheel back/forth to set the positon of the wheel. Measure the thickness of your washers and that's your spacer size! For this procedure, it's recommended that you have 2 of these pins so the wheel does not rotate out of position.


Genuine BMW
T#:
1977
|
Part#:
71111093774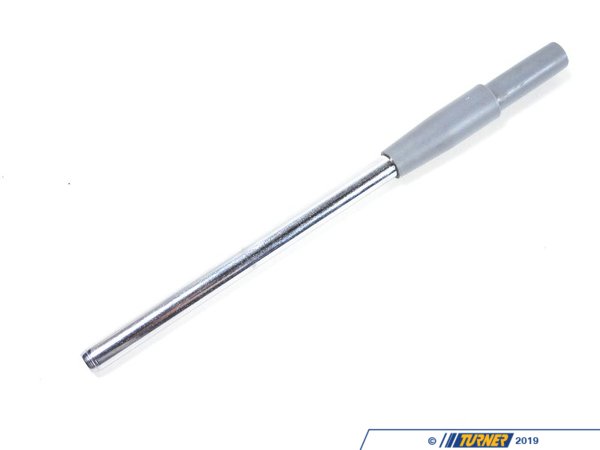 1 of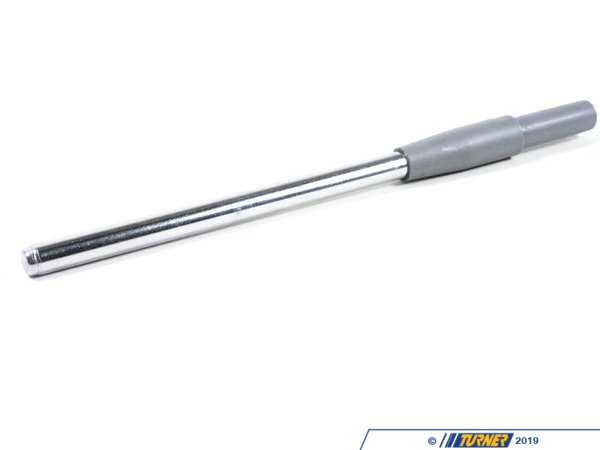 2 of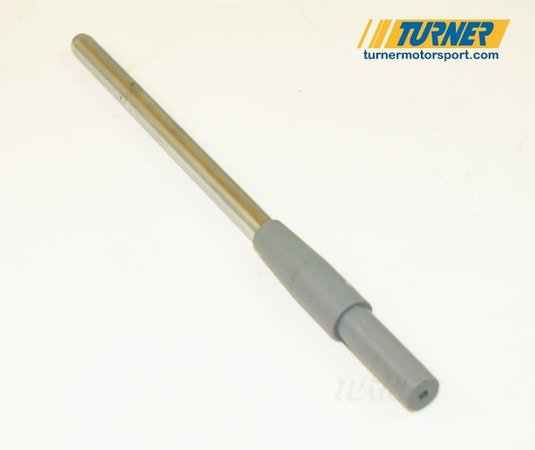 3 of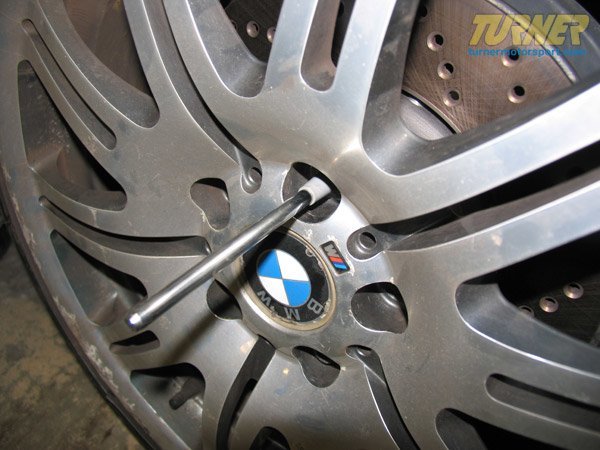 4 of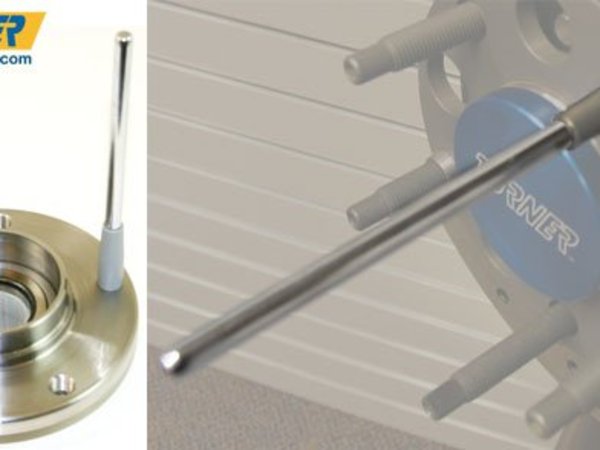 5 of