Race Aluminum Lower Rear Shock Mounts - E82, E9X
If you're installing a rear shock on your E90 or E92 that utilizes a Spherical Bearing or Rod-End, common in racing shocks/dampers, this is one of the rear mounts needed to attach your shock to the camber arm (this is the LOWER mount). Developed for our Grand Am Cup 328i race car, this lower shock mount works on all 2006+ E90/E92 including 325i, 328i, 330i, & 335i. This price is for a pair of rear shock mounts.

Our Racing Rear Lower Shock Mount is machined out of aircraft grade aluminum. We include both the TSU9007B15 and TSU9007B50 bushing kits with this package. 
Bushing Kit Part#B=Bore dia. W=Ball width
TSU9007B1515 mm12 mm
TSU9007B50.500" inch .500" inch
Instructions for E90/E92 Race Rear Lower Shock Mount (TSU9006RU2)

This item fits the following BMWs:
2008-2012 E82 BMW 128i 135i 1M
2006-2011 E90 BMW 325i 325xi 328i 328xi 328i xDrive 330i 330xi 335d 335i 335xi 335i xDrive - Sedan
2006-2011 E91 BMW 325xi 328i 328xi 328i xDrive - Wagon
2007-2012 E92 BMW 328i 328xi 328i xDrive 335i 335is 335xi 335i xDrive - Coupe
2007-2012 E93 BMW 328i 335i - Convertible

T#:
2009
|
Part#:
TSU9006RU2
1 of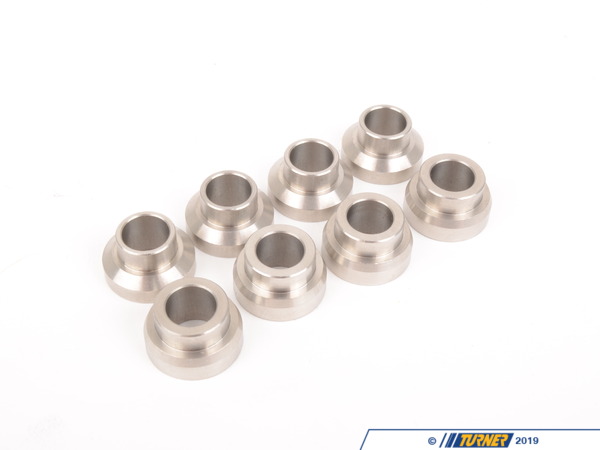 2 of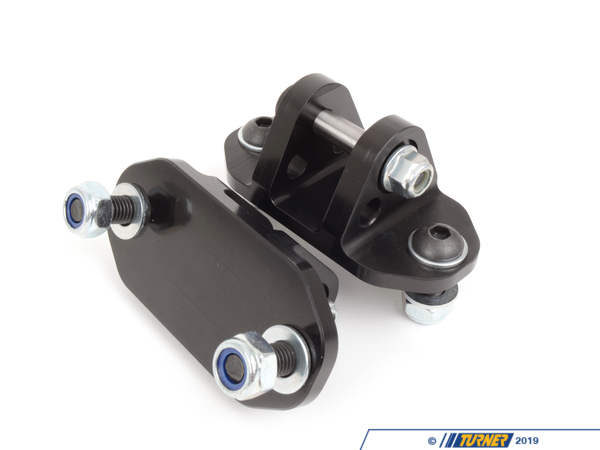 3 of
4 of