Turbo Lubricant Anti-Seize - 8oz w/ Brush
You should never be without anti-seize. A thin coating of anti-seize on fasteners, hubs, flanges, shafts, guide bolts, and other metallic objects will protect against corrosion and fusion. Antiseize keeps parts moving freely, especially bolts that will otherwise rust inside their assemblies and be extremely difficult to remove later on. Antiseize is a paste composed of graphite, high temp grease, corrosion inhibitors, and aluminum particles. This special blend will resist corrosion and provide lubrication for moving parts. A little goes a long way. It's slow drying, flexible, stable up 1,700F and pressure of up to 5,000psi. This is sold in an 8oz container with an application brush.

Examples of where to use anti-seize: nuts, bolts, wheel studs, wheel bolts, brake guide bolts, spark plugs, axle shafts, wheel hubs (lip only)

Examples of where NOT to use anti-seize: stretch bolts, torque-to-yield bolts, brake rotor hats (use it on the lip only)

A little goes a long way! Too much can exceed the final torque value of your fastener (too much torque). And too much of any grease will attract and trap dirt and debris.

Ships via UPS Ground only.

T#:
215381
|
Part#:
80-150A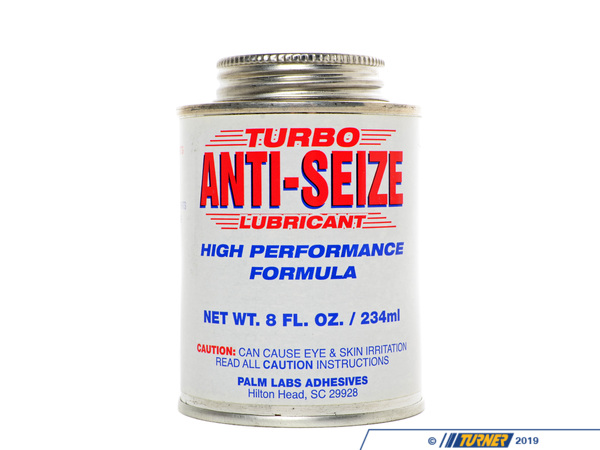 1 of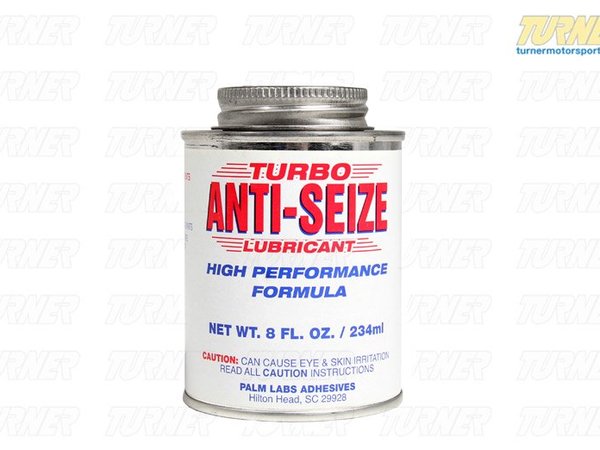 2 of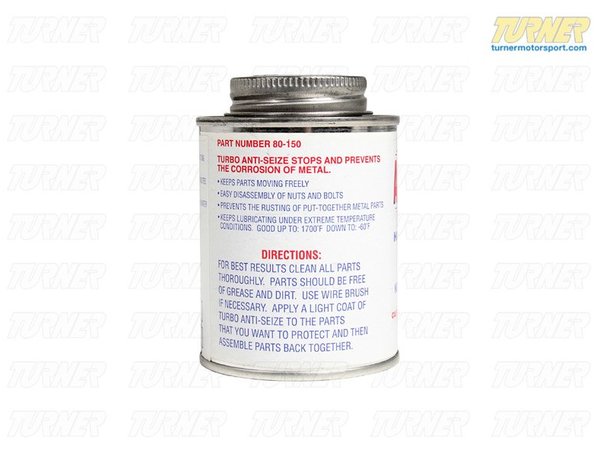 3 of