Turbo-Lock Blue Medium Threadlocker (10ml Bottle)
Threadlocker is essential when doing any work to your car, especially prepping it for the track. Loose bolts should never happen! If you are a do-it-youselfer, or do much wrench turning, then you know about threadlocker (generically known as "locktite" or by the brand name Loctite). You also know a little goes a long way. This small bottle of Palm Labs Turbo-Lock blue threadlock is perfect for that small job -- or a few small jobs! This tube has 10 mL (0.34 fluid ounces) of moderate temp, medium-strength threadlocker. This bottle comes with two ways to apply: with a squeeze or with the included brush. There are just too many different uses for this, and no mechanic or DIYer, should be without some in his or her toolbox.
Red or Blue threadlocker? Red is the highest strength so use it when the fastener will not be removed regularly or ever again. The Red will need a great amount of force to break free and maybe even heat. Blue is the medium strength and will break free with hand tools. Use it for fasteners that need extra locking protection but will be removed / disassmebled on a semi-regular basis.
Palm Labs Turbo-Lock Blue Features:
color: blue
Anaerobic Thread-locking Compound
permanent
medium strength
moderate temperature resistant
oil resistant
primerless
acceptable up to 20mm (3/4") bolts
Equivalent or superior to Loctite 242.
MSDS Data Sheet
Technical Data Sheet

T#:
215383
|
Part#:
11-010BC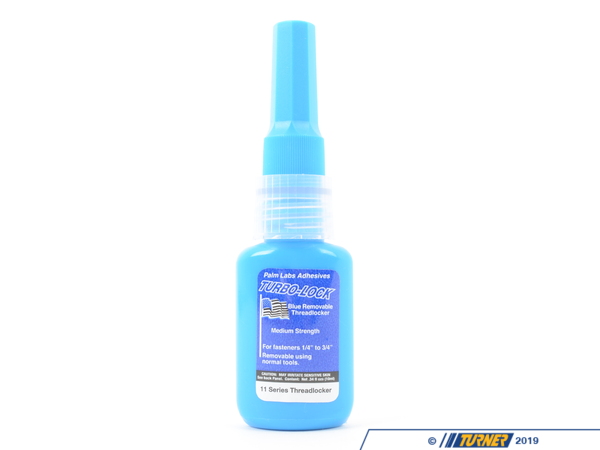 1 of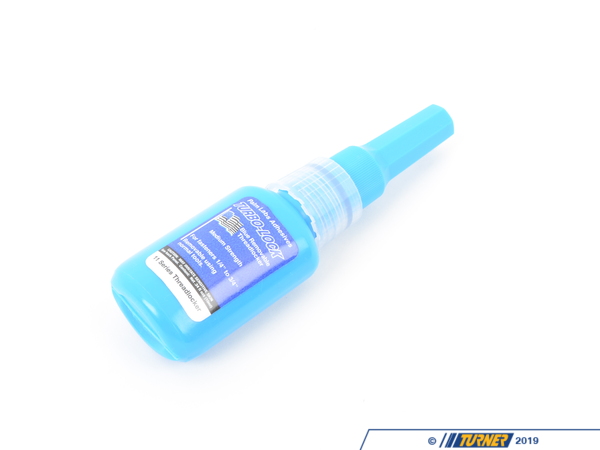 2 of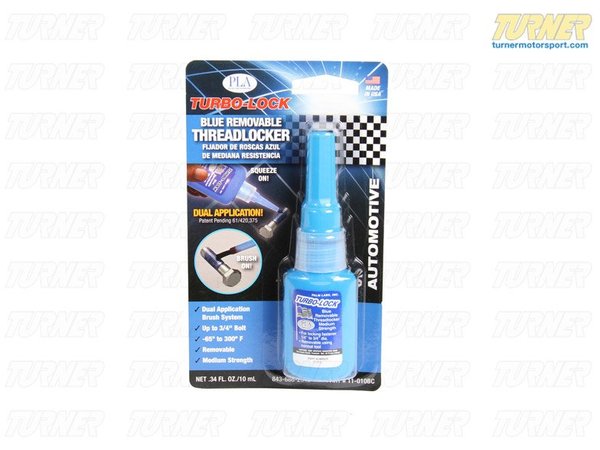 3 of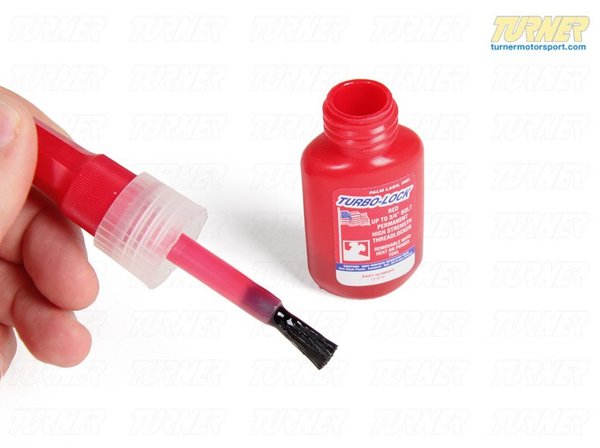 4 of