Front Upper Control Arm Monoball Upgrade - Left and Right - E82, E89, E9X (including M models)
BMW's are known to have failure prone front thrust arm bushings.  The flexible rubber bushings, even those found in M performance models, allow significant movement of the front wheels to maximize daily driving comfort, but also allow considerable alignment change.  This results in a disconnected and numb road feel, standing between you and a confidence inspiring driving experience.  Eventually the fluid filled rubber bushings fatigue and crack due to continual deflection and ozone degradation, and eventually the damping fluid leaks out resulting in complete failure. 
For the enthusiast looking for superior performance and longevity with a crisp, confidence-inspiring driving experience, our sealed ball joint monoballs are the best solution available!  Our experience with spherical front control arm ball joints go back to those we designed and used in our IMSA E90 328i and E92 M3 racecars (GS class Champions in 2011).  We wanted to offer E31, E32, E34, E38, E39, E53, E60, E63, E64, and E83 owners similar levels of handling precision and control for the track and street. 
The bearing housing is precision CNC machined from 6061-T6 anodized aluminum and features a knurled OD to ensure a perfect press fit, and utilize a sealed OEM BMW ball joint for exceptional quality and durability, making them completely at home on both the street and track with no compromise.  We have done extensive street, autocross, and track testing to ensure the ball joint used in this bushing design excels in each setting.  The advantage of a sealed ball joint is that it eliminates all unwanted deflection while still allowing complete bind-free movement throughout suspension travel, resulting in exceptional control of wheel alignment.  What you get is superior steering precision, turn-in response, direct braking feedback, and better handling.
In short, if you're seeking the ultimate in precise, predictable handling and control, with crisp braking response and a long service life that's equally at home on the street or track - look no further. We have you covered.
We offer these thrust arms with the monoball bushings pre-installed for your convenience. Since BMW recommends the control arms be replaced for every other bushing change, we prefer to sell these as a pre-assembled set. The bushings are also available separately if you wish to source your own control arms.
Features:
Bearing housing
Precision CNC machined from 6061-T6 blue anodized aluminum
Knurled OD to provide the perfect fit for the wide range of thrust arm bore diameters among brands.
CNC machined 304ss ball joint sleeve inserts, providing a precision fit between the ball joint and the subframe. 
Bearing
OEM BMW sealed and greased ball joint for exceptional durability and service life.
Performance
Nearly instantaneous, crisp steering and braking response.
Maintenance free, long lasting performance. 
Improved road feel without undesirable NVH.
Sold as a pair for RWD models only.

Click here for installation instructions.

This item fits the following BMWs:
2008-2012 E82 BMW 128i 135i 1M Coupe
2006-2011 E90 BMW 325i 328i 330i 335d 335i M3 - Sedan
2006-2012 E91 BMW 328i - Wagon
2007-2013 E92 BMW 328i 335i 335is M3 - Coupe
2007-2013 E93 BMW 328i 335i M3 - Convertible
2009+ Z4 BMW Z4 sDrive28i Z4 sDrive30i Z4 sDrive35i Z4 sDrive35is

Turner Motorsport
T#:
221983
|
Part#:
TSUE9080QIS-ARMS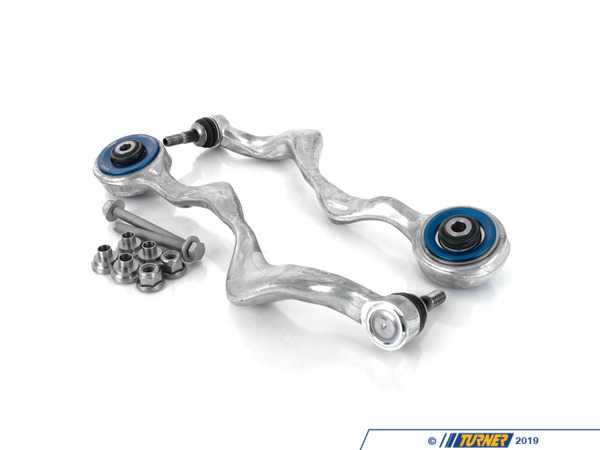 1 of
2 of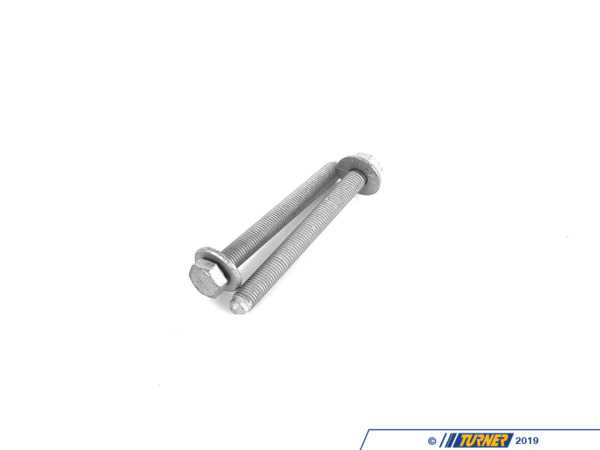 3 of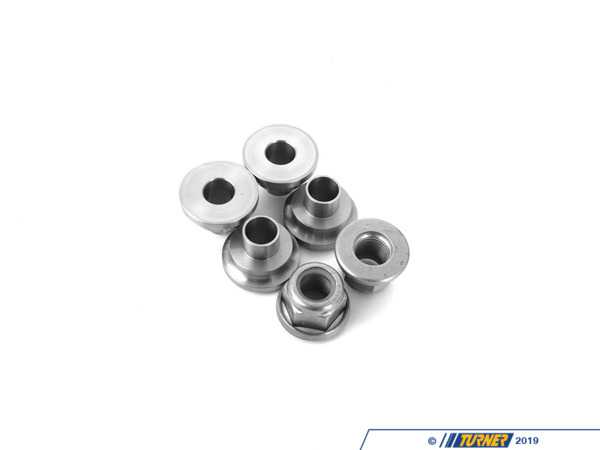 4 of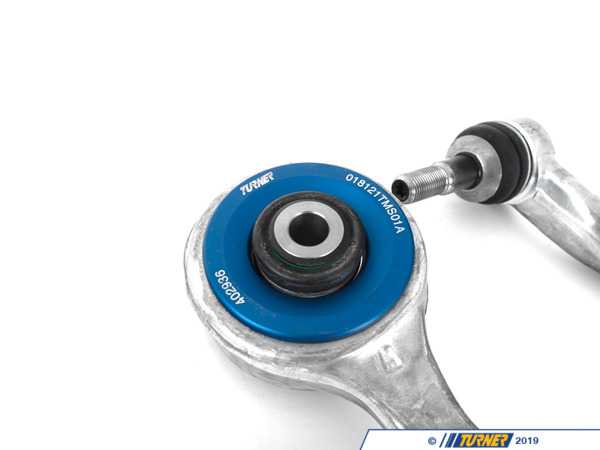 5 of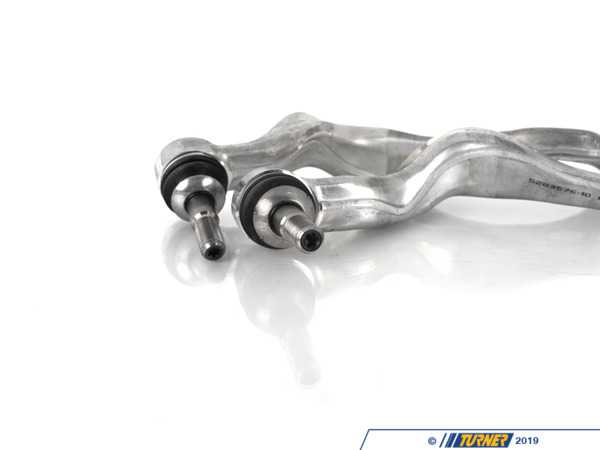 6 of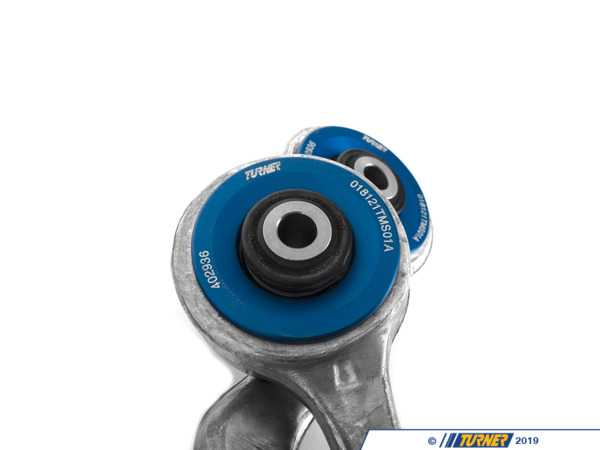 7 of

Front Upper Control Arm Monoball Upgrade - Left and Right - E82, E89, E9X (including M models)