Genuine BMW Rubber Mounting - 22116770794 - E53
Don't neglect your motor mounts! Most stock BMW motor mounts are fluid filled and the stiffness of the mount depends on this fluid. But over time the fluid leaks out and the strength of the mount is greatly reduced. A worn motor mount allows the engine to twist and shift around. The harder you're driving the more shift will occur. As the engine is moving around it can contact other parts in the engine bay - usually cooling related. The mechanical fan can hit the radiator; the A/C compressor can hit a radiator hose, the exhaust will flex and may break. Twisting of the engine can also lead to shifting problems as the transmission twists with it. There are countless issues related to worn or compressed motor mounts so don't overlook these as a regular replacement item (every 50,000 miles). 

These are the stock, fluid-filled motor mounts and are the best we have used at dampening engine vibration and the best rubber mount for longevity. They are also the original height so there is no worry over clearance issues or the need to shim anything to the correct height (and adding more vibration).  

When doing any sort of repair or maintenance there is no replacement for genuine factory parts. Turner Motorsport carries the Genuine BMW brand with pride and has the parts you need to complete your next project with confidence.
Genuine BMW Rubber Mounting -
This item fits the following BMW Chassis:
E53 X5

T#:
22661
|
Part#:
22116770794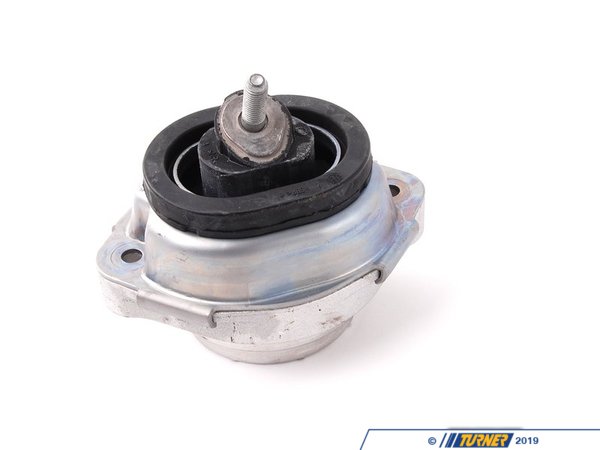 1 of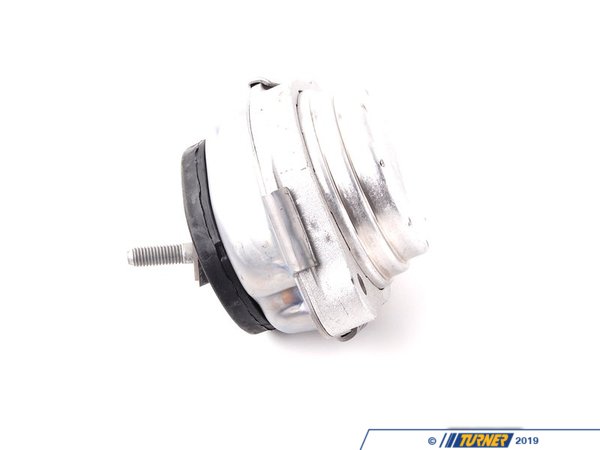 2 of
3 of
4 of