Turner Race Software for the E60 M5, E63/E64 M6
RACE SOFTWARE TO BE USED WITH HEADERS
Max HP gain = 18* hp @8200rpm
Max Trq gain = 15* ft-lbs @6900rpm
Rev Limit = 8400 RPM
This special Race software is designed to work with sport headers that eliminate the primary catalytic converters. On our own M5 project vehicles, this combination netted 30hp and 50ft-lbs of torque* - a massive transformation to an already mighty car. Our special software will keep fault codes and check engine lights away by ignoring the readings from the second set of oxygen sensors. Without a reading, the computer doesn't realize the cats have been removed. We also tune many other areas of the engine programming - fuel and timing maps at part throttle and wide-open throttle, VAN0S variable valve timing, rough idle at cold start, crisper shifts in SMG, and more. The throttle response is also improved (quicker) eliminating unwanted and dangerous flat spots in the pedal response.
* = software alone, +30hp/+50ft-lbs when used with headers and removing primary catalytic converters. See dyno chart.
If you have other modifications done to your M5/M6, we can supply you with specially-developed software to maximize the gains from those upgrades. Select all those that apply in the list below.
This software is a reflash of your computer. The computer will need to be sent to Turner Motorsport for the installation.
Click here for specific instructions on shipping the computer.
If you are unsure of how to ship your computer, we can provide you with a shipping packet. Return shipping is by UPS Ground but Express shipping is available.
This software alters the federally-mandated emissions equipment on your car. Because of this, we require a waiver of emissions compliance to be signed and sent in to TMS. TMS does not guarantee or promote that this software will pass a federal or state or local emissions test.
You can download the waiver here.
This item fits the following BMWs:
2006-2010 E60 M5 sedan
2006-2010 E63 M6 coupe, E64 M6 cabrio

T#:
2408
|
Part#:
TNS85-ST2
This product is no longer available for purchase.
If you need help finding a similar product, contact us.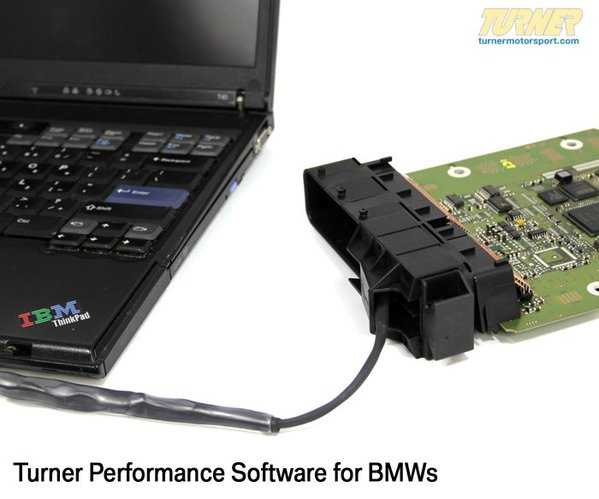 1 of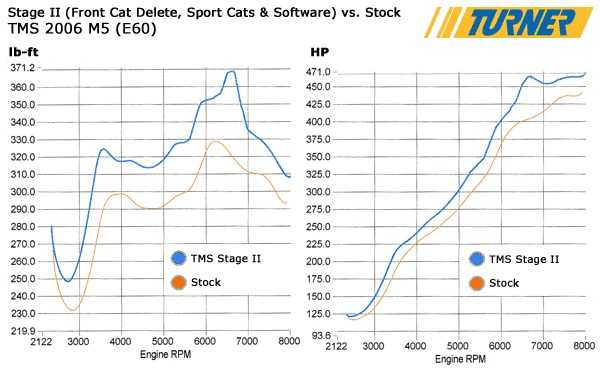 2 of