Turner Motorsport Racing Alternator Pulley - E46 M3
Part of the process of building a proper race car is to delete and simplify portions of the wiring harness. This not only saves weight and reduces complexity, but it also allows you to run a smaller, lighter racing battery. So why is your alternator still charging at the original rate?!? This S54 racing alternator pulley underdrives the alternator more than our standard Power Pulley, freeing up horsepower and reducing alternator wear. This pulley is over 70% larger than the original stock pulley. With less electrical load, you don't need the original alternator output anymore. You can drive the alternator less and return that "lost" horsepower back to the engine. This part was developed and race-proven on our E46 Touring Cars.
Because this pulley is so much larger than the original (70%), special care will need to be taken so that it does not interfere wtih other components on the engine - power steering lines, oil cooler lines, coolant hoses, etc. This pulley is strictly for race/track cars only, due to the size of the alternator pulley the proper voltage cannot be maintained at low RPM. This pulley must be used with our Turner Power Pulley or Turner Racing Pulley kits.
For the stock M3 Valeo alternator only.
Pulley belt information:

Turner Motorsport
T#:
272
|
Part#:
TEN4622RM3
This product is no longer available for purchase.
If you need help finding a similar product, contact us.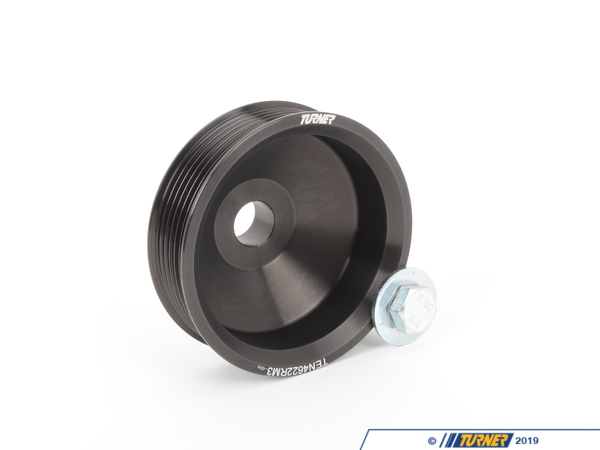 1 of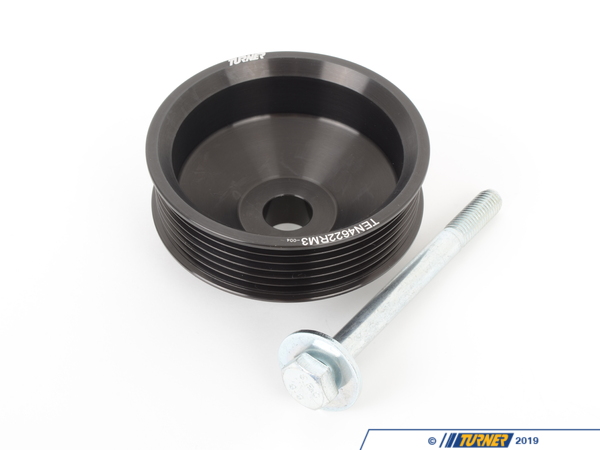 2 of
3 of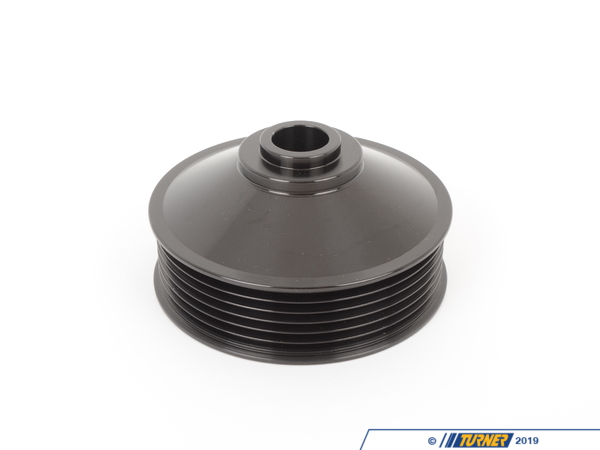 4 of