Turner Motorsport Roll Bar Clamps - Pair
These little guys are one of our favorite final touches on a race car build. After years of requests, we now are able to supply these for more than just our race team's use. These aluminum collars bolt on your roll cage's harness bar (or any bar for that matter) and help keep your seat belt harnesses from sliding on the bar. You can use just one pair to accomplish this, or 2 pairs (4 collars total) for the best looking and functioning install. The beauty of these collars (besides being lightweight and looking clean) is that they can be adjusted from side to side, which is convenient if you change you seat or belt configuration. They can also be used for other applications as well, such as taming that helmet net strap. If you're looking for a clean, professional looking solution, these are a superb final touch. As used on our own Championship winning TMS E46 and E90 race cars.

We offer these guide collars in two sizes: for 1.5" OD roll bar tubing or for 1.75" OD roll bar tubing (choose your size below). Check your cage tubing diameter especially if your car was built in Europe as they used metric tubing sizes. If you need a metric size, contact us. Also measure with paint applied, not bare tubing. These are sold by the pair, so be sure to modifying your quantity below (or in the cart) if you need them for both seats.


Turner Motorsport
T#:
339005
|
Part#:
TIN9903150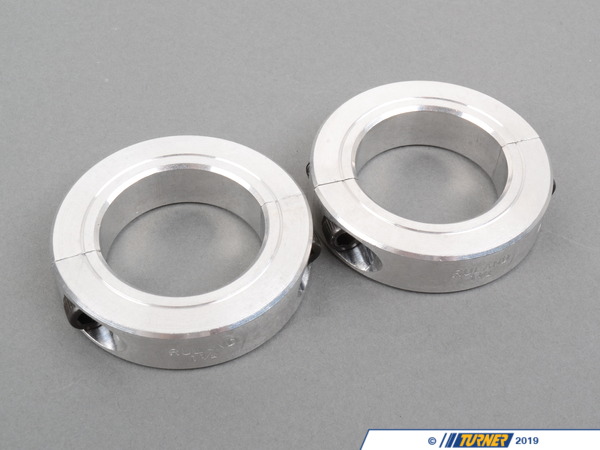 1 of
2 of