M3 Front Upper+Lower Control Arm Upgrade - Left and Right - E82, E9X
The front upper and lower control arms from the E9X M3 are a direct bolt-in replacement upgrade for the stock parts on the non-M E90/E91/E92/E93 3-series and E82/E88 1-series. With the M3 components the fluid-filled bushings of the standard suspension are replaced with solid rubber cores or a sealed monoball-joint, making the suspension stiffer, more responsive, and longer lasting.

This package includes:
M3 front upper control arms (thrust arm, tension strut) (31102283575 and 31102283576)
The upper control arms eliminate the fluid-filled stock bushing which is very prone to leaking the fluid and cease being effective. The solid rubber M3 bushing is also a bit stiffer for more precise steering and control.
M3 front upper inner bushings (31102283579)
M3 front lower control arms (wishbone) (31102283577 and 31102283578)
The M3 lower control arm has a sealed inner bearing instead of the rubber-isolated stock bushing. The bearing allows the lower arm to rotate freely instead of binding up. It's also a bit longer and curved slightly to give more negative camber (adds .75 of negative camber).
Optional: M3 headlight adjusting rod (37142283867). This rod corrects the headlights for your ride height. The original non-M leveling rod will not work on the new M3 control arm. This rod is required on all cars with Xenon headlights but not needed for standard halogen lights.
With the added negative camber the steering is sharper and understeer is reduced. And the stiffer bushings and bearings deflect less which also improves steering feel and response. Since all of these parts are from the M3 there is no question on quality or longevity; no doubt as to their effectiveness or reputation. There's almost no downside to this upgrade. These are intended for street cars but even lightly tracked cars will see significant benefits to the handling and response.
We offer this package with the OEM TRW brand components or with Original BMW branded parts (stamped with TRW logo).

This M3 upgrade package fits the following BMWs:
2008-2012 E82 BMW 128i 135i 1M Coupe
2006-2011 E90 BMW 325i 328i 330i 335i M3 - Sedan
2006-2011 E91 BMW 328i - Wagon
2007-2012 E92 BMW 328i 335i 335is M3 - Coupe
2007-2012 E93 BMW 328i 335i M3- Convertible
2009+ Z4 BMW Z4 sDrive28i Z4 sDrive30i Z4 sDrive35i Z4 sDrive35is 
T#:
339948
|
Part#:
TMS12059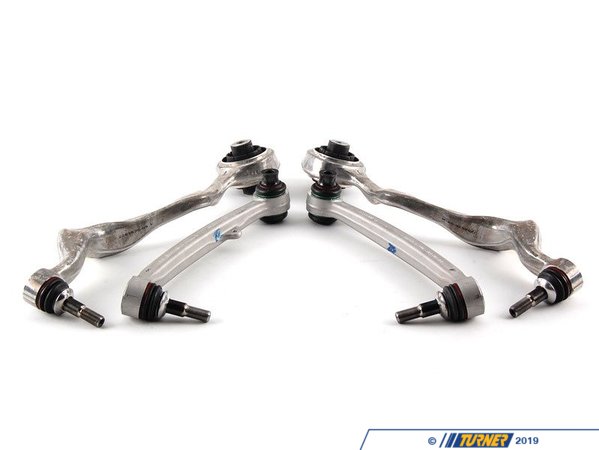 1 of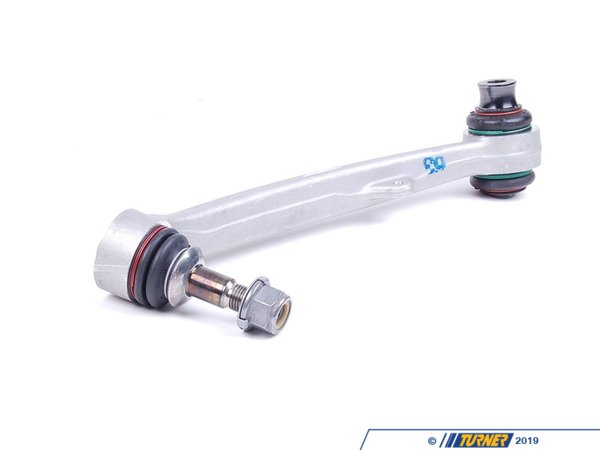 2 of
3 of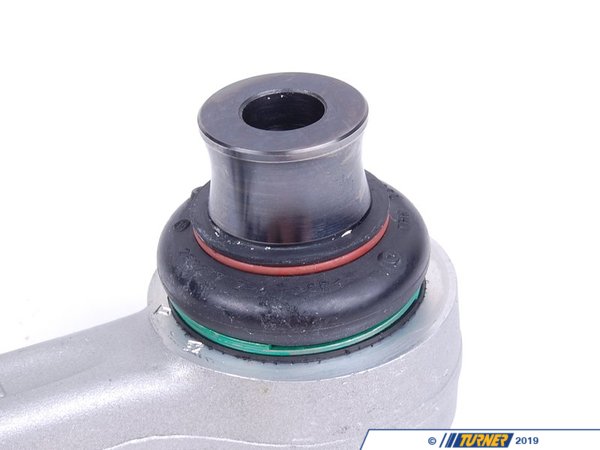 4 of
5 of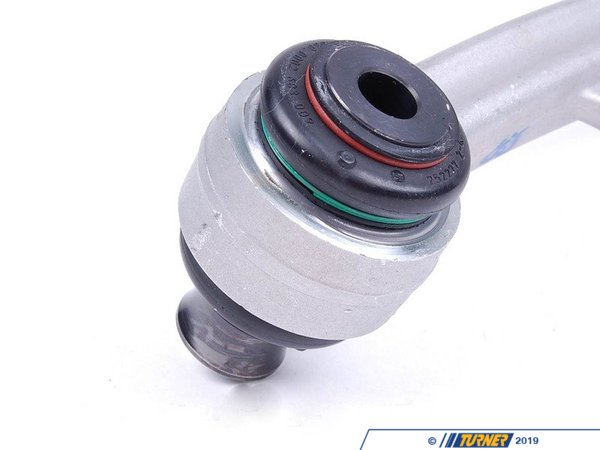 6 of
Select Options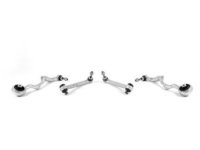 OEM TRW Brand

Ships in 2 Days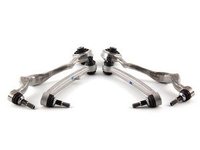 All Original BMW Parts

Ships in 2 Days I have halogen lights and do not need the leveling rod.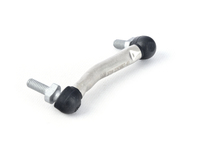 Yes, I need the Headlight Leveling Sensor Rod

On Order, ETA May 26, 2020