Z3 DOT Stainless Steel Brake Line Set
Z3 6 Pc. Stainless Steel Brake Line Set for Z3 (Lines do not fit MZ3).

Stoptech® Stainless Steel Braided Brake Lines provide a quicker, firmer, more consistent pedal response by maintaining consistent brake pressure. Additionally, stainless steel lines provide precision brake modulation, especially during threshold braking. The improvement in pedal feel is more dramatic on older vehicles where the factory rubber line may have softened and swelled due to age.

StopTech® brake lines consist of a PTFE (commonly referred to as Teflon®) inner line that carries the brake fluid, which is then covered with a layer of stainless steel woven braid. The PTFE tube is very resistant to expansion under pressure and will not degrade from exposure to brake fluid.

The braided stainless steel provides support for the PTFE and the weave is extremely durable against incidental impact and abrasion. Next the stainless braided hose is coated with a clear abrasion resistant PVC cover for maximum protection against chaffing and strain relief devices reinforce end fittings.

These brake lines fit all non-M Z3's, including Z3 1.9, Z3 2.3, Z3 2.5, Z3 2.8 and Z3 3.0.

Now available with clear protective coating! This special coating helps protect the braided stainless steel from abrasion or road-related damage.

T#:
3818
|
Part#:
PLBZ396DCOAT
1 of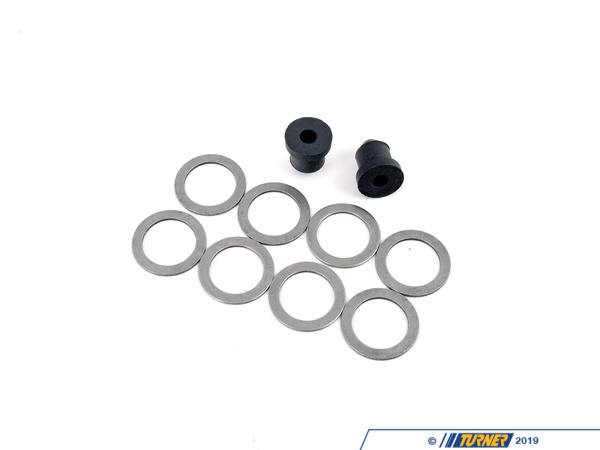 2 of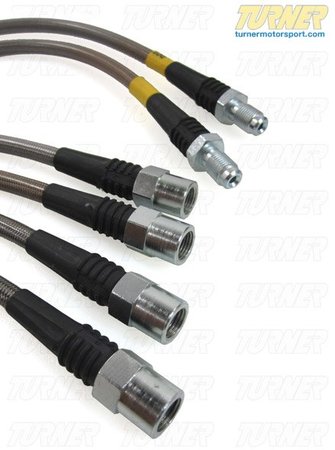 3 of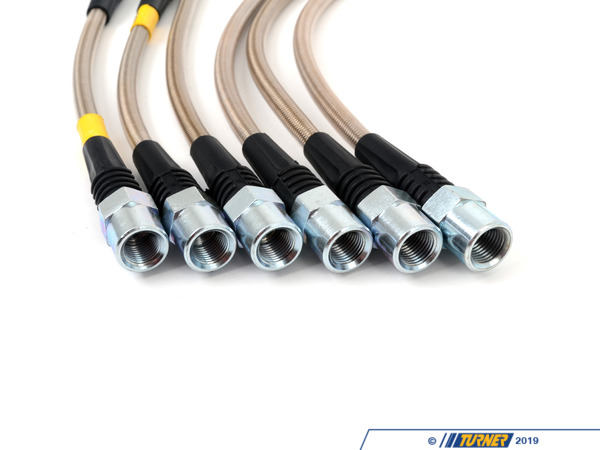 4 of
5 of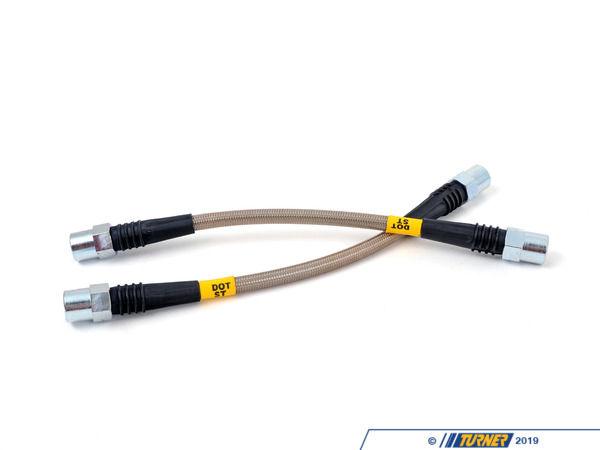 6 of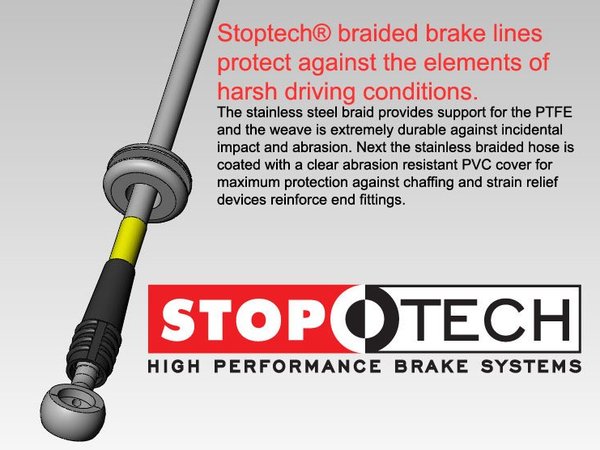 7 of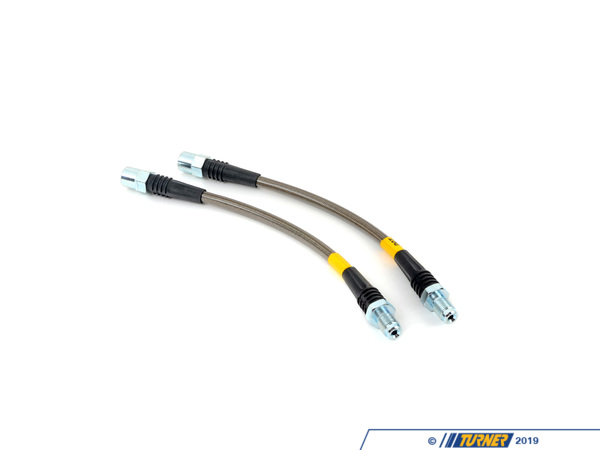 8 of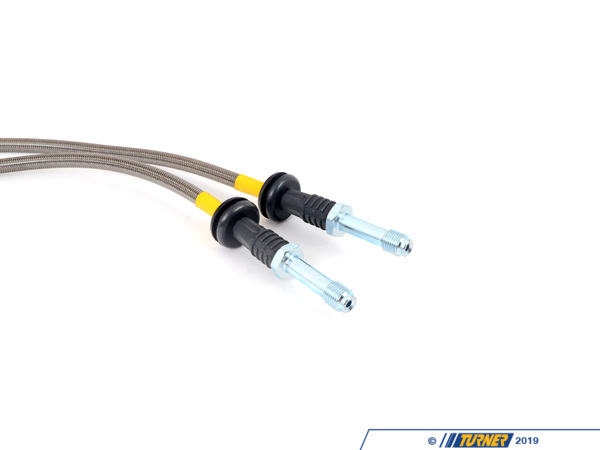 9 of