Schwaben Protecta Socket Kit - 3 Pieces
Protecta socket are used to keep ugly scratch marks from showing up after torqueing down wheel lugs.
Features:
Coated six-point deep-well impact sockets 
Color coded mar-free exterior coatings that prevent nicks and scratches left by plain metal sockets
17mm, 19mm and 21mm Sockets included
Use these with your breaker bar or impact gun to remove the tightest wheel bolts and lug nuts: when reinstalling wheels, use them to final torque wheel fasteners to factory specifications.
Combine these with our torque limiting sockets and the Schwaben ½-inch torque wrench for a complete wheel fastener solution.

Schwaben
T#:
385652
|
Part#:
pps-1721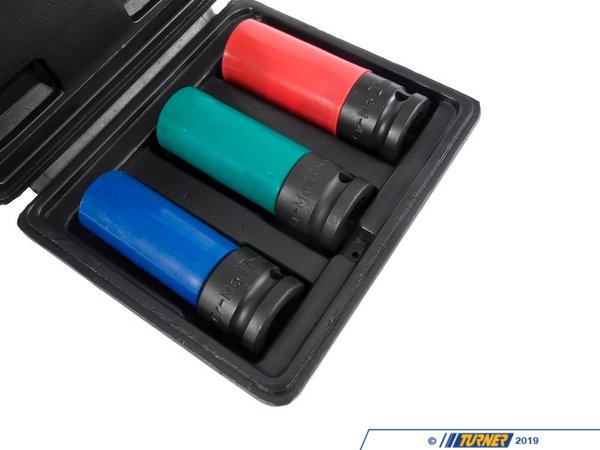 1 of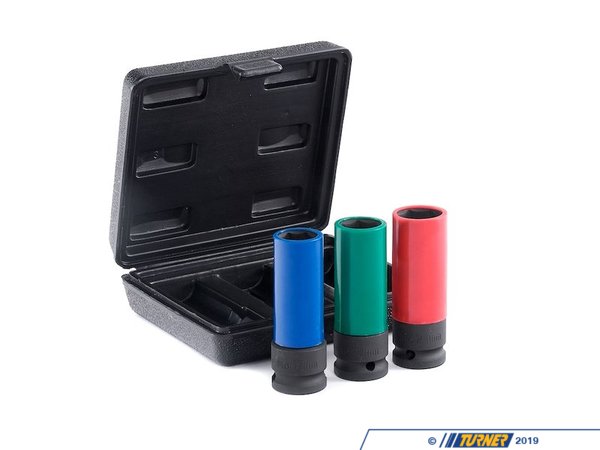 2 of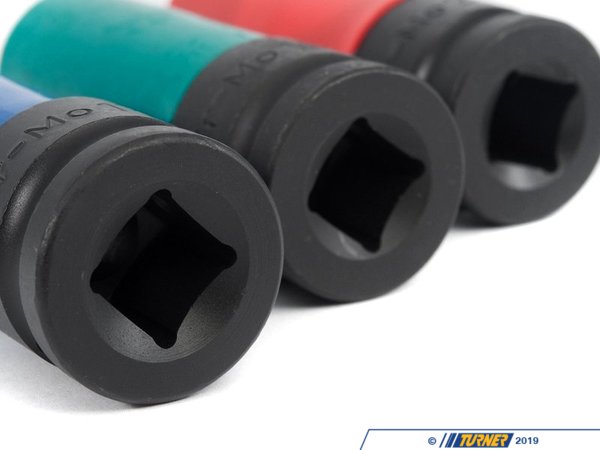 3 of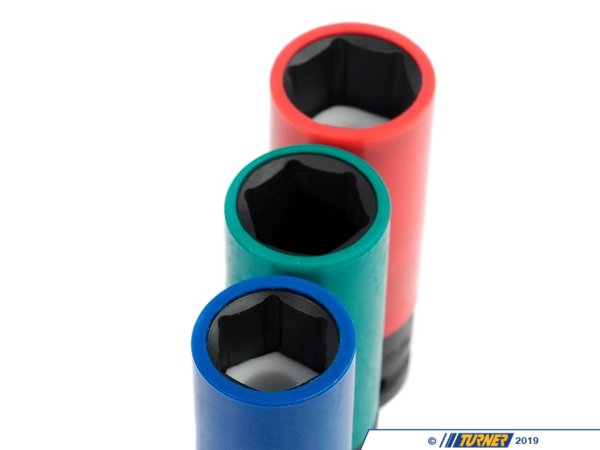 4 of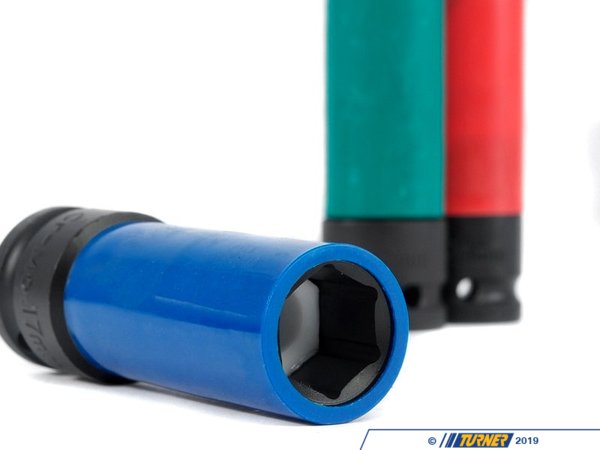 5 of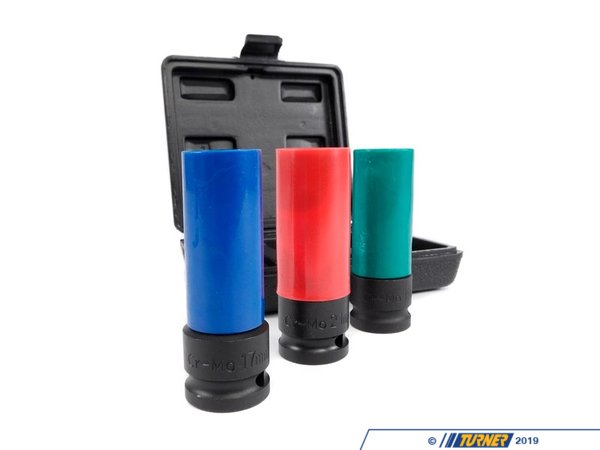 6 of