E36 Schroth Quick Fit Pro Harnesses
There are many benefits to installing harnesses in your E36 -
maintain a proper driving position
keep you planted in the seat and not bracing with your left leg or shoulder
lower lap times thanks to improved driver confidence
advanced technology is safer than standard 3-point belts
Schroth Quick-Fit harness integrates with standard tensioner and airbag logic
Quick Fit Pro tested and approved with HANS device
It's hard to put into words just how effective harnesses are in improving your driving experience. In addition to the obvious safety benefits, harnesses make you a better driver by removing distractions so your hands and feet are used for car control instead of bracing against a door panel or dead pedal. Everyone with harnesses will agree: they are a must-have upgrade to your driving experience and they wish they had installed them sooner.
The Schroth Quick Fit Pro tuning harnesses are the most advanced 4-point safety belt on the market. They are perfect for daily street or dual-duty street-track use. Quick Fit Pro harnesses mount with the existing female belt receptacles and the reinforced seat belt anchor points in the chassis. By using the standard receptacles the vehicle's SRS system remains active, adjusting airbag deployment and tensioner response accordingly. Other harnesses that do not clip into the stock belt recepacles may not integrate with the SRS with potentially harmful results. On factory BMW systems the SRS also employs a pyrotechnic charge that automatically tightens the belt in anticipation of a crash. All Schroth harnesses feature their asm technology that prevents your body from sliding under the lap belt and redces head and chest deceleration forces. Schroth has revolutionized the racing and tuning harness industry which is why you will find their safety belts on everything from rally cars to military helicopters.
Quick Fit and Quick Fit Pro harnesses are vehicle-specific with the correct anchor points and seat belt clips included. The main harness is easily un-clipped and removed from the car with almost no trace left behind. Quick Fit and Quick Fit Pro use different latch types with the Pro being compatible with a HANS device and a slightly better and safer overall design. All Schroth Quick Fit harnesses are TUV approved and meet US DOT seatbelt regulations.
Optional: Schroth Grips. Schroth harness grips slide into the ends of your Schroth harnesses and give your fingers something to lock onto when tightening the harness. Otherwise, your hand - or glove - has to yank on the end of the strap which might be slippery. Sold per harness for both shoulder and both lap belts (4 Grips total).
Seat Compatability: Schroth approves this harness only for stock seats or seats that have passed independent crash testing. The seat design must have a separate headrest and backrest. Single piece headrest and backrest (e.g. - F8X M3/M4 seats, Porsche 911 seats) are not approved because the shoulder straps fall to the sides and will not secure the driver properly. Observe all guidelines and instructions for installation and fitment.
QuickFit Pro Harness Summary:
Suggested Use:  track, autocross, daily driver
Shoulder Belt:  2" pull down
Lap Belt:  2" pull down
Buckle:  FE cam lock push button
Installation:  click in/click out with stock receptacles; partial permanent bolt-in
Seat Compatability:  approved only for stock seats
HANS compatible?  Yes.
When using any racing harness in any environment - even normal street use - adhere to this advice: "all the way tight, all of the time". Never loosen or slacken the belts for comfort or convenience! A loose racing harness will not protect you.

T#:
390807
|
Part#:
SCR18-E36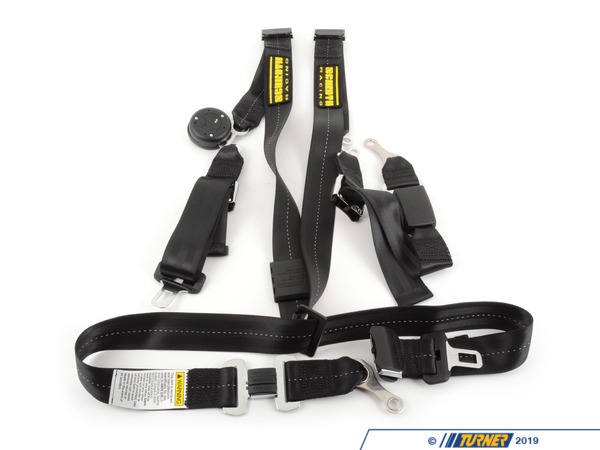 1 of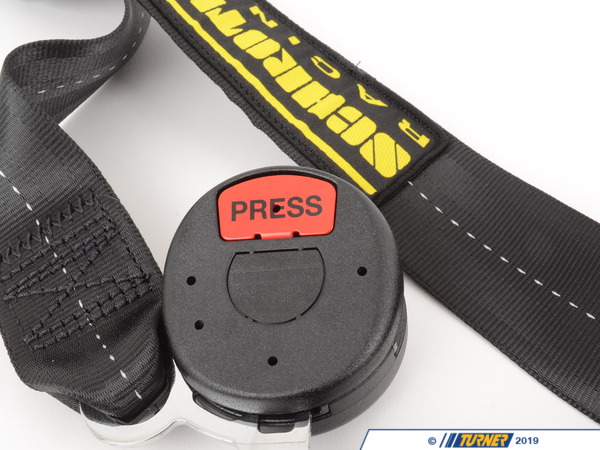 2 of
3 of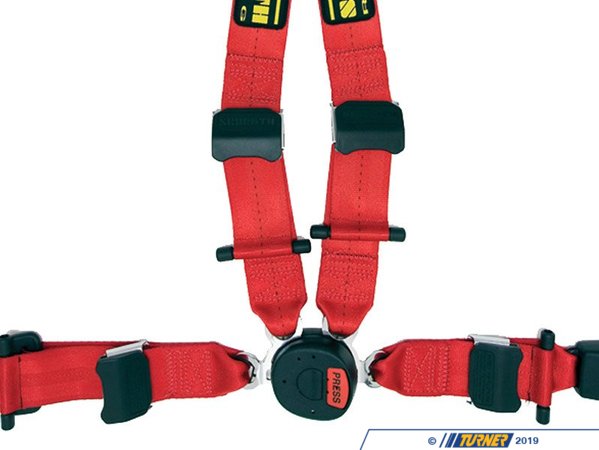 4 of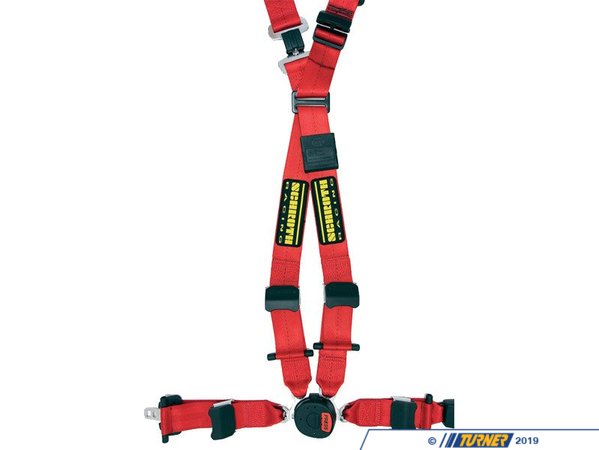 5 of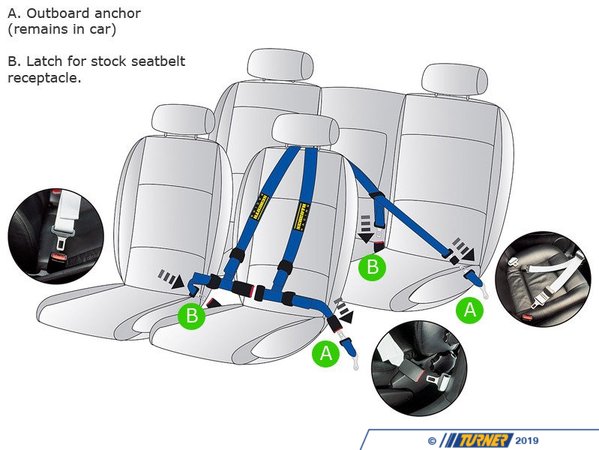 6 of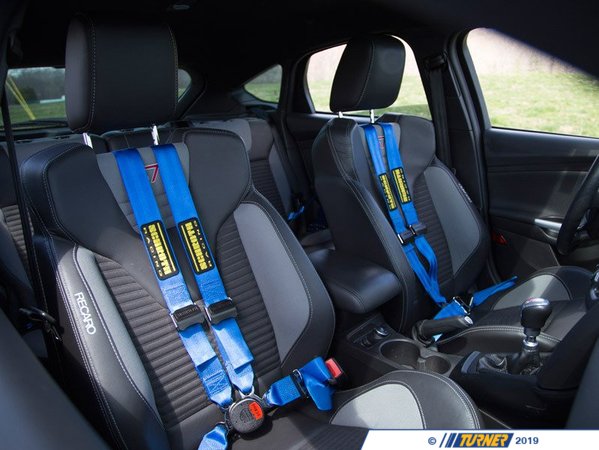 7 of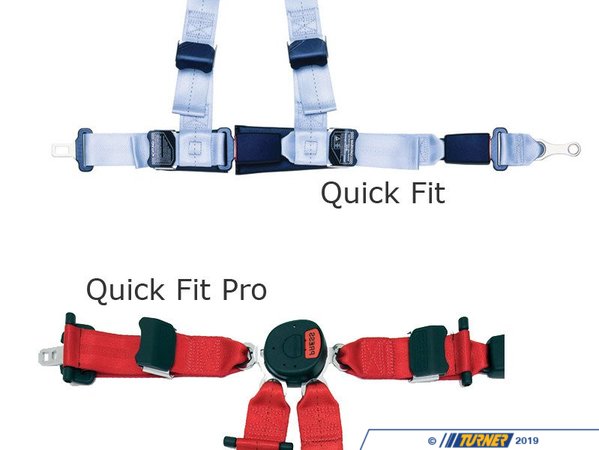 8 of