Turner Motorsport Race Adjustable Camber/caster Plates - E82, E9X
Similar to our Turner Camber Plates used on our Championship-winning E90 race cars (also fits E82 1-series), these plates adjust camber and caster featuring a lot of important motorsport-developed features that other camber kits do not. 
The Turner E90 Race Camber Plates are the most advanced design on the market. These are designed specifically for the E9x/E8x chassis - no shortcuts or cookie-cutter components. We started with a fresh design to make these very user friendly and easy to install and set up. The E90 front suspension has unique geometry and the strut is mounted at an angle that can put significant side loading on the strut shaft if it's not located properly. The location and angles for the main bearing were carefully engineered to allow the proper motion ratio and strut angles during adjustment. This greatly reduces bending forces on the strut itself which improves performance and longevity. By designing for one chassis we're able to focus on what works best in that application - proper fitment and operation without unnecessary adapters, easy-to-use camber and caster adjustments, and an intelligent modular design.

Another important feature of the Turner Camber Plates is the size of the upper plate. Our plates have a very large surface area to better spread strut forces through the strut tower. A smaller upper plate, like those found on competitor's kits, will localize strut forces and contribute to strut tower deformation ('strut tower mushrooming'). This is a very important feature especially as these cars get older and spend more time on the track. Deformed strut towers are a serious performance and safety concern and our camber plates are properly designed to handle the loads. The factory strut reinforcement plates are not required with our camber plates (but you can use them if you want to).

Since this design is specific to the E9x/E8x, we can build it with the bare minimum of adapters and extra hardware. This not only cuts down on confusion but makes it easier to assemble and operate. We use the correct-sized bearing for the 16mm strut shaft; no sleeves or bearing adapters required. Only a small stainless steel spacer and the upper spring hats from your coil over kit are all that's required to install. We also produce the upper spring plates if you need them (see Additional Items below). We have used our camber plates with most of the major strut manufacturers on the market - AST, Koni Motorsport, Moton, Ohlins, MCS, Bilstein, and KW.
Features:
compatible with 60mm, 2.5", 2.25" springs
maximum shock travel
light weight
durable materials
large surface area
easy to use for fast camber & caster changes
Spherical bearings
If you need upper spring hats for the top of the springs, see the Additional Items list below. We make upper spring hats for 60mm, 2.25" and 2.50" springs and in 14mm and 16mm strut pin sizes. If you don't see the spring hat that you need, click here for the full listing. Or call us directly.

This item fits the following BMWs (w/ Race Coil Overs):
2008-2012 E82 BMW 128i 135i 1M Coupe
2006-2011 E90 BMW 325i 328i 330i 335i M3 - Sedan
2006-2012 E91 BMW 328i Wagon
2007-2012 E92 BMW 328i 335i 335is M3 - Coupe
2007-2012 E93 BMW 328i 335i M3 - Convertible

T#:
392723
|
Part#:
TSU9080T9XA
This product is no longer available for purchase.
If you need help finding a similar product, contact us.
1 of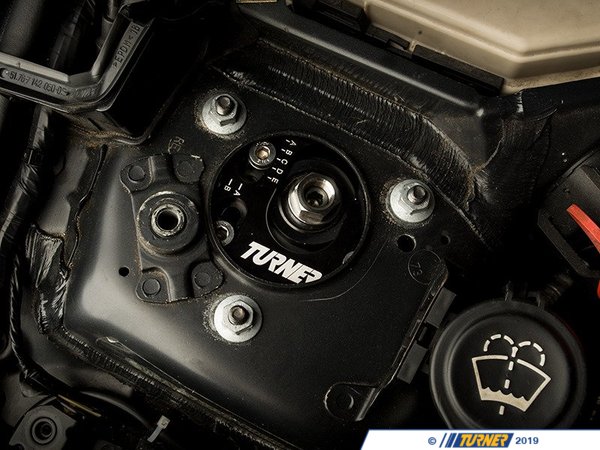 2 of
3 of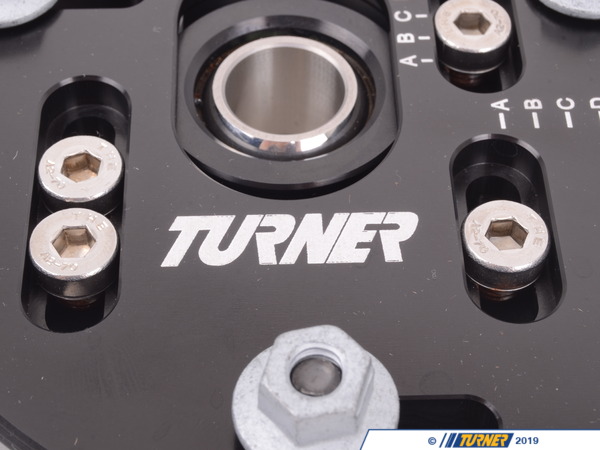 4 of