Rear Subframe Bushings/Mount Set - Turner Solid Delrin/Aluminum - E46, E46 M3
The rear subframe is the heart of the BMW rear suspension. Not only do all of the suspension arms attach to it, the driveline runs through it via the differential and half-shafts. Therefore, a track-prepped E46 should never see any flex or deflection in any of the subframe mounts. Excessive movement here transfers to unwanted suspension motions elsewhere and is also a major contributor to failures in the rear floor sheetmetal.
The rubber stock mounts flex and deflect as various forces are applied throughout the subframe - on and off throttle loading, cornering on flat surfaces, bumpy surfaces, weight transfer, sticky race tires, etc. Too much flex from worn rubber mounts will transfer to flex where the subframe meets the chassis/floor. This is the primary cause for the infamous rear subframe failure. Solid mounts like these have almost zero flex to them so they will not contribute to rear subframe issues. The Turner E46 Reinforcement Kit is still recommended.
These solid subframe mounts were designed for racing use only, where we won several sports car championships in the Grand-Am Cup series. These subframe mounts are over-engineered to be a major improvement over the stock subframe mounts not only for performance but also in strength as well. We use a Delrin casing as the primary bushing in the subframe. CNC machined aluminum sleeves are then pressed into the bushings. The sleeves have larger surface area with integrated washers to provide a more secure fit for holding the subframe in position. One front bushing is slotted to allow for BMW's manufacturing tolerances. Professional and experienced installation is required.
Clickhere for installation instructions.
This item fits the following BMWs:
1999-2005 E46 BMW 323i 323ci 325i 325ci 325xi 328i 328ci 330i 330ci 330xi M3

Turner Motorsport
T#:
97
|
Part#:
TDR4680001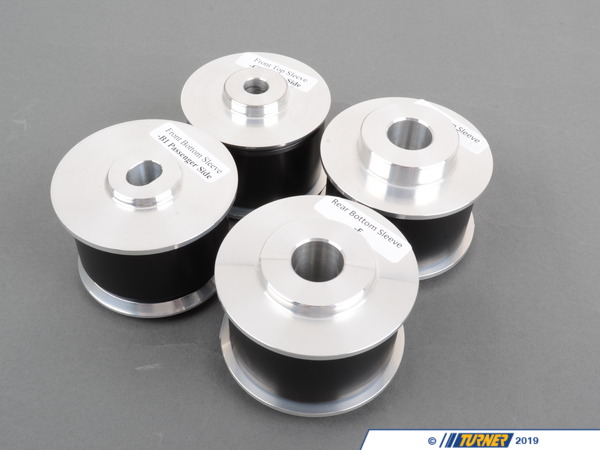 1 of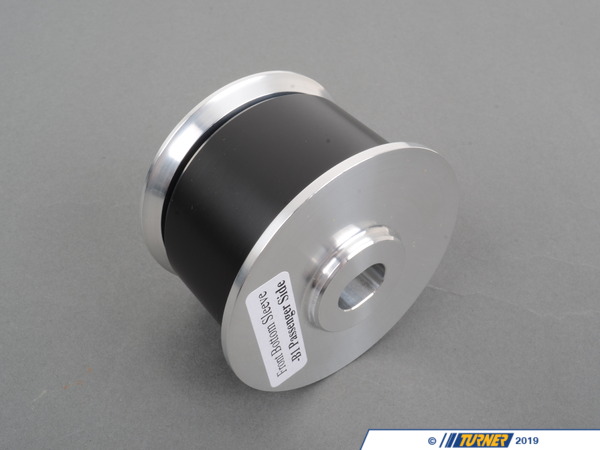 2 of
3 of