One thing drivers and cars have in common is the need for air. Induction systems provide a third of the critical necessities for engines to run, so giving your BMW the best way to breathe is paramount in engine performance. If you need to replace your filter, recharge your reusable pod filter, or upgrade your intake, turbos, or intercooler parts, everything can be found below. We have OEM replacements as well as aftermarket performance upgrades to keep your BMW pristine, powerful, and functioning at peak efficiency.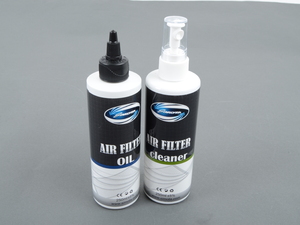 Eventuri was founded by true enthusiasts who had a shared passion for cars and performance, engineers that had a background in Aeronautics as well as automotive tuning. After experiencing disappointment time and time again from the claims set forth by the automotive aftermarket, they set out to raise the bar. Their goal? Set a new benchmark for intake design providing true gains, not just "claims."
The same thought and effort went into developing the perfect kit to keep your intake clean. Get yours today, and restore the added power from your intake!
Designed to work with any BMW!!!